TXI DEIB updates: Engaging with intersectionality and activism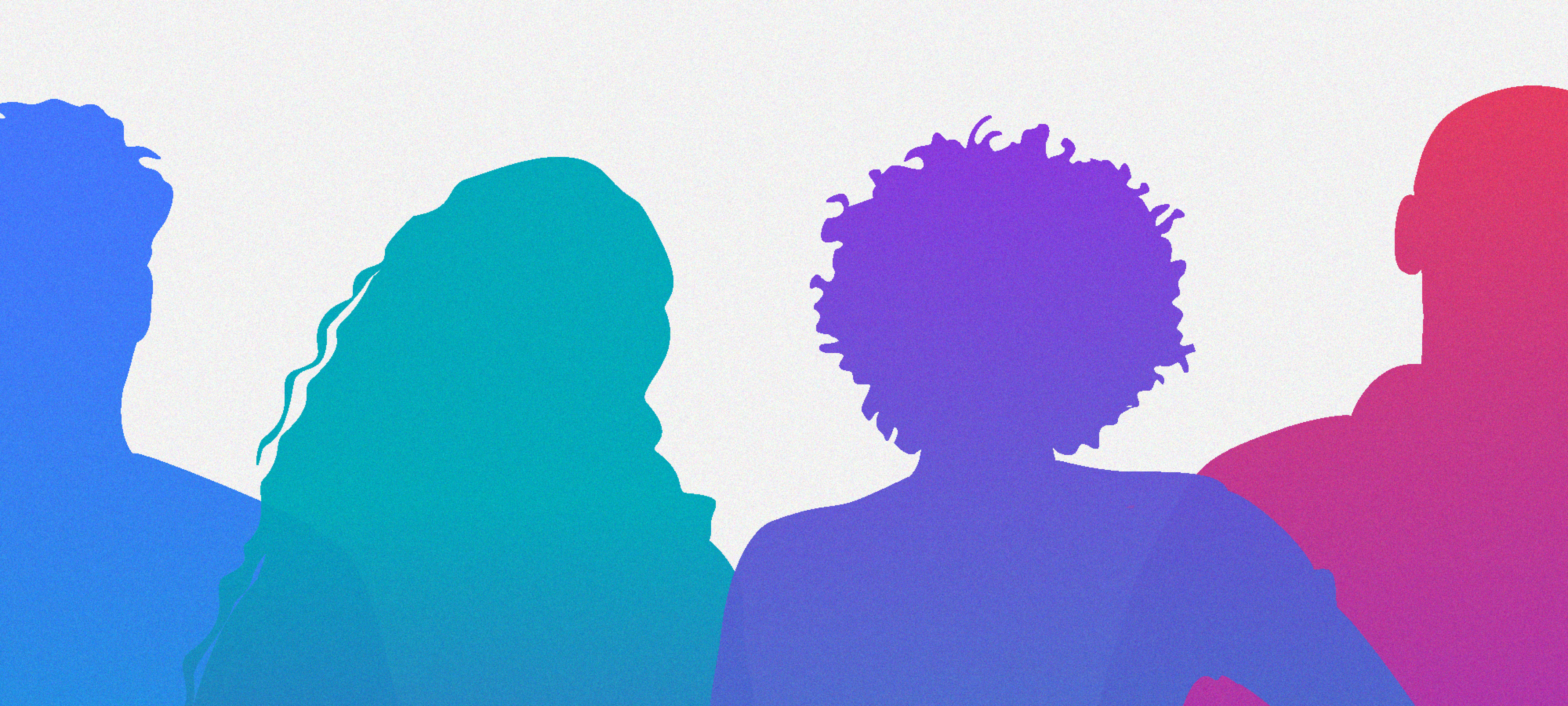 In 2021, TXI introduced our Justice Pillars and specific focus areas for our company to drive education and engagement within our team. In 2022, we drove deeper organizational change around these pillars by focusing on two major themes: intersectionality and activism. In this post, we'll explore the work we've done on these themes in our DEIB journey.
Intersectionality in DEIB work is a critical framework that acknowledges the interconnectedness of various social identities and experiences, recognizing that individuals often face multiple layers of oppression and privilege simultaneously. Coined by Kimberlé Crenshaw, intersectionality underscores the importance of understanding how factors such as race, gender, class, sexual orientation, and disability overlap and intersect to shape a person's unique experiences and access to opportunities.
In the context of our 2022 DEIB work and activism arcs, embracing intersectionality meant recognizing the complexity of lived experiences and exploring the nuanced challenges faced by individuals at the intersection of various identities.
We sought to learn how our various justice pillars affect each other, and brought in speakers to highlight patterns and expose historic context for our teams. For the first time in 2022, we also started exploring this topic outside of the US perspective, looking at international patterns of oppression and privilege.
Activism in our 2022 DEIB efforts refers to the intentional pursuit of positive change aimed at dismantling systemic inequalities and promoting fairness and inclusivity for all individuals—both in the community and within TXI.
Beyond the educational work we were doing, our actions were driven by a commitment to challenging deeply ingrained biases and discrimination that pervade various institutions and social structures within our own company. We focused our activism efforts around four types of action:
Personal activism: Individual growth through education, reflection, and financially supporting groups with cause credits

Team activism: Group-based volunteer efforts organized and planned by TXI

Client activism: Prioritizing accessibility in our digital products and introducing tools and training for our designers, developers, and strategists working with clients

Organizational activism: Actively and intentionally changing the benefits, policies, and practices of our company to support more people
This combined focus of intersectionality and activism included advocating for TXI policy reforms, funding grassroots movements and community organizers, raising awareness through education and dialogue, supporting underrepresented communities, and holding TXI accountable for fostering a culture where diversity is celebrated, equity is ensured, inclusion is practiced, and a true sense of belonging is embraced by all. Read the full history here.
2022 TXI Changes
In 2022, the TXI embraced the most structural change we've experienced in our 20-year history—much of it in direct response to our DEIB work. These changes resulted from challenging ourselves to think through the very essence of our brand, our team, and the institutional structures that grew and oversaw the business.
We changed our name
In 2022, we rebranded the company and deepened our commitment to product innovation. For us, product innovation means conceiving and delivering digital products that can be used by all kinds of users. We recognize that to deliver on that promise of product innovation, we need to have as much diversity in the room as possible and create spaces where people from all backgrounds can bring their authentic selves to work.
Table XI Reaffirms Commitment to Product Innovation, Changes Name to…
We grew intentionally
As we expanded our recruiting team in 2022, so did we evolve our recruitment practices. We started new partnerships with Remote Women, Diversify Tech, Tech Ladies, and others to expand our search for new team members. We changed our job descriptions to be far more detailed and explicit about salary ranges, role definition, and definitions of success for new roles.
We changed our hiring practices to be more equitable and tracked metrics on how we were improving the candidate pipeline. The intentional focus didn't stop at the candidate experience though; we totally revamped our onboarding process, introduced a new belonging module within our onboarding program, and introduced creative new ways to recognize individuals within our company.
In the attention economy, we're focused on our people
We grew internationally
We grew our distributed team into a more global one as we opened officially in Canada. This focus in 2022 meant fostering an environment that deemphasizes US perspectives and embraces a range of lived experiences.
TXI Embraces Globalization with Expansion Into Canada
We held ourselves accountable
Before 2022, we always tried to share what we had been learning as a business (through our blog, community events, and podcasts). For the first time in 2022, we created dedicated DEIB landing pages on our website with the history of our efforts and learnings over time, our diversity report and commitments to correct for over-representation, the findings from our equity audit, and our overall DEIB roadmap.
We structured an advisory board
In previous years, as we thought about ways to make DEIB efforts a strategic part of our company's future, we created formal budgets for this work, established our sustainable giving fund for community support, introduced training for the leadership team, and dedicated learning and discussion time at quarterly all-company meetings. In 2022, we deepened this commitment by creating our first advisory board to mentor and advise members of our leadership team—including how to make DEIB efforts more sustainable and strategic for our future.
Table XI matures approach to governance with announcement of advisory…
We changed our ownership structure
Perhaps the biggest change in 2022 was changing TXI's ownership structure itself. In our work over the last several years, we have previously looked at improving the diversity of our recruiting pool, our managers, and our leadership team over time. In 2022, we widened our aperture to look at the institutional structure of ownership as well.
By the end of the year, we evolved our business model to become an ESOP. Now all employees become owners and have access to economic upside and growth potential without the need to invest their own capital. On December 31, we stopped being a company primarily owned by a few individuals and became a company where everyone, as a benefit of their employment, has access to long-term wealth creation through the growth of our company, in which we are all so heavily invested.
TXI Employees Own 100 Percent of Firm After Sale to Employee Stock Ownership Plan (ESOP)
Activism arc 1: Introduction to gender justice
In 2022, we introduced a fourth DEIB pillar around gender justice. We made gender justice our first activism arc of the year; the goal of that first year was to introduce the topic, develop a shared language, and start a dialogue within our company. This saw us bringing in speakers and discussing topics of bias, underrepresentation, and misrepresentation of women.
Education and intersectionality for gender justice
Crispin Torres from Better World Collaborative provided us with language and frameworks for talking and thinking about gender inequality. After our introduction to these concepts and themes, we sat together and talked about gender inequality at TXI.
There was a lot of silence. It was very uncomfortable. And, according to Crispin, both of those things were pretty normal for the types of training he and Better World Collaborative provide. For startups and other organizations accustomed to measuring everything, that can feel really disorienting. That was certainly true for us at TXI.
We were having these difficult conversations, and so many of us are programmed to act, to solve. Our instinct is to come out of a session with a list of next steps to "tackle" gender justice. But that approach doesn't work here. And accepting that is an important part of doing this work. As Crispin said, "The goal is to plant the seed of thought, of framing."
We had a watch party to review the film "This Changes Everything," which examines the history, empirical evidence, and systemic forces that foster gender discrimination and thus reinforce disparity in our culture (particularly through the lens of entertainment media and the film industry).
Activism within gender justice

In support of our gender justice work, we worked with Per Scholas, which supports female and non-binary adult learners,by conducting mock interviews. Over a few months, we were able to interview more than 30 of the learners, and give lots of tips and feedback, while gaining valuable interview practice for our fellow TXIers.


Organizational activism and community support for gender justice
Our Sustainable Giving fund contributed $5,000 across these organizations: Camp Aranu'tiq, Third Wave Fund, Girl Forward, and Ripple Effect Images.
We created our first ERG (employee resource group) for women at TXI to help us better explore the experience of women in our company going forward.
As the Supreme Court overturned Roe v Wade, we introduced a new benefit for equitable access to healthcare for all genders.
Activism arc 2: Race and Blackness in a global context
In our second annual activism arc, focused on racial justice, we wanted to explore both the historic context of race within US society and, for the first time, the concept of race from an international perspective as our own team was becoming more global.
Previously, we were primarily a US-based company and tended to focus our DEIB education on US-centric content. As we opened our office in Canada and began working with more team members and clients overseas, we started exploring race, colorism, and Blackness within an international context in 2022.
Education and intersectionality for racial justice
In perhaps our best workshop of the year, founder and facilitator Natalie Gillard joined us to run her Factuality Workshop, which facilitated dialogue and introduced a kind of crash course (and interactive experience) on the historical and structural inequality in the United States. In this experience, we discussed a series of fact-based advantages and limitations based on the intersection of their race, class, gender, faith, sexual orientation, age, and ability.
We invited Dr. Arup Varma, Distinguished University Research Professor from Quinlan School of Business at Loyola, to share his perspective of colorism and race in the international context. He shared personal stories from his history in India and the perspective he brought to TXI from the "Leading for DEI" program where he met and mentored our CEO in a first-of-its-kind cohort-based program offered by the Baumhart Center for Social Enterprise and Responsibility and Loyola's Institute for Racial Justice.
Activism within racial justice:
Our team-based activism in racial justice involved us supporting foster care youth in partnership with Together We Rise. We built Sweet Cases to replace the trash bags often given to children when transitioning from placement to placement. We know that the foster care system disproportionately affects BIPOC communities, and in these moments, when a child is at their most vulnerable, any bit of comfort and warmth can make all the difference.

For our organizational activism and community support for racial justice, our Sustainable Giving fund contributed $5,000 across these organizations: Beautywell Project and Creative Reaction Lab.
Activism arc 3: Water and intersectionality of environmental justice
In 2022, environmental justice (our third annual activism arc) took on a higher priority for our company as our carbon footprint started increasing. We began hiring more people into our team (which means, for example, more shipments for new laptops), more food, water, and waste from an increased team size, and we were increasing travel as COVID restrictions eased and we gathered together for the first time in a long while for things like Coworking week.
In our DEIB work, we recognize climate change as an equity issue. The sad truth is that while the climate crisis affects us all, it does not affect us all evenly. There is a direct correlation between historic and institutional racism and access to safe, clean, and healthy environments.
Education and intersectionality for environmental justice
As a company, we discussed water rights, water scarcity, and disproportionate impact on indigenous populations around the world.
Before our all-company retreat to Yosemite, we discussed the history of the national park, the modern movement of water protectors, and how native groups are still engaging with and working to protect the waters of Yosemite.
We invited our new strategic partner, Climate Vault, to talk with TXI about typical carbon offset programs, why they don't work, and how their process is unique and different.
Activism within environmental justice

For our team-based environmental justice activism, we opened a call in late October 2022 for TXIers to "Scare away the trash!" by doing waterway cleanups in their area (with a Halloween theme). In Chicago, we connected with Friends of the Chicago River and scared the trash away in onesies on the southwest side, and included some education on environmental justice history for that part of the river.

For our organizational activism and community support for environmental justice,our Sustainable Giving fund contributed $4,000 across these organizations: Forest Preserve Foundation, Water Protector Legal Collective, Indigenous Climate Action, Seeding Sovereignty, and Urban Growers Collective.
As we started to travel more again, we introduced a company policy and a new strategic partnership with Climate Vault to become carbon neutral.
For our client activism in environmental justice, we partnered with ChiByDesign to create a platform focused on improving food inequity in Chicago. This project used a community-centered and participatory design approach with Black, Brown, and Indigenous urban growers, food producers, and organizers. The aim was to understand their unmet needs and opportunities to support improved information, wisdom, and resource sharing among people growing and producing food in the Chicago region. Together, we won a Core77 Design Award for Research and Strategy.
Activism arc 4: Neurodiversity and mental health
In our fourth annual activism arc, focused on disability justice, we wanted to expand our focus beyond physical disabilities to also include topics of mental health and neurodiversity, and how these can both have an impact on our teams and the digital products that we build for our clients.
Education and intersectionality for disability justice
We screened "Neurotypical," a documentary film by Adam Larsen and unprecedented exploration of autism from the point of view of autistic people themselves. As a team, we discussed how they and the people around them work out their perceptual and behavioral differences. The movie is a reflection of the "neurotypical" world (the world of non-autistic people) revealing inventive adaptations on each side and an emerging critique of both what it means to be "normal" and what it means to be human.
We invited Ariana Vargas, the founder of STIGMA, to share the story of her platform and community, which uses AI and narrative therapy to connect people dealing with mental health struggles to get the right resources at the right time to get people on the path to healing sooner.
Activism within disability justice
For our team-based activism, we provided a volunteer opportunity with STIGMA, sending words of affirmation.
For our organizational activism and community support within disability justice, our Sustainable Giving fund contributed $2,250 across these organizations: Sins Invalid, AccessGuide.io, Crip News, Autistic Women and Nonbinary Network, and Fireweed Collective.
We added accessibility awareness and testing into our official career grid when reviewing people for promotions to hold ourselves accountable to this work.
For our client activism within disability justice,we introduced access needs into the norms of our meetings and team kickoffs.
2022 was the first year we won an award for accessibility in our client work with Brink, building a mobile app that improved access to elections for those with disabilities getting to the polls.
We reinstituted an accessibility working group to share ideas and build a deeper understanding of accessibility in our design and development practices.
We ran accessibility workshops for all practices to educate our teams and began to assign "accessibility champions" on our projects to raise awareness and testing on our digital products.
Learning, questioning, thinking, adapting: our ongoing DEIB journey
We will continue to lead with transparency, open communication, and inclusive collaboration within the organization, creating an environment where all voices are heard and valued. This participatory culture will encourage our employee owners to actively engage in shaping DEIB policies and practices, ensuring a more equitable and inclusive workplace that prioritizes fair opportunities for everyone. Overall, embracing this ESOP model and ownership mindset will serve as a powerful catalyst for positive change and progress toward a more diverse, equitable, and inclusive organization.
As we shaped our DEIB efforts with focus on activism and intersectionality, we challenged some of the historic ways of doing things and the structures and institutions of the business. Ultimately, this meant changing our name, our brand, our location, our leadership and advisory teams, and even our fundamental ownership structure. These changes not only capped off the 20th anniversary of our business but also set us up for success over the next 20 years.

Published by Mark Rickmeier , Lloyd Philbrook , Kara Carrell in DEIB