2022 in review: building community, a climate strategy, and award-winning software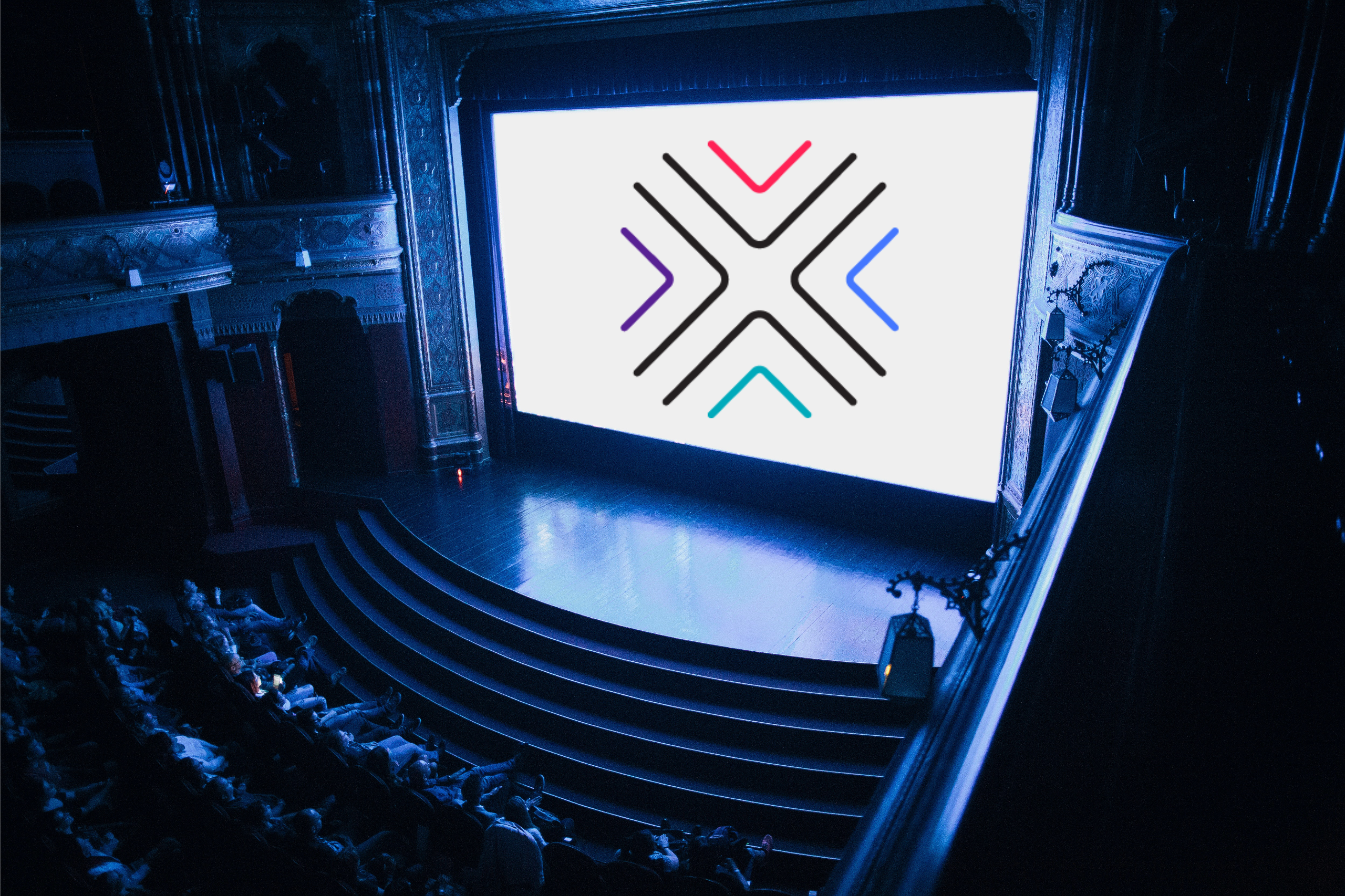 As we hit our 20th anniversary, we're celebrating our deepest relationships with both staff and clients, including with Dickson, one of our very first customers, who we're still working with 20 years later!
We also introduced a new employee benefit: an exclusive, unplugged experience for folks who have been with TXI for seven or more years. We are proud of the long tenure and deep experience of our team. These employees can choose their own experiential reward, from an in-home barista to a global getaway.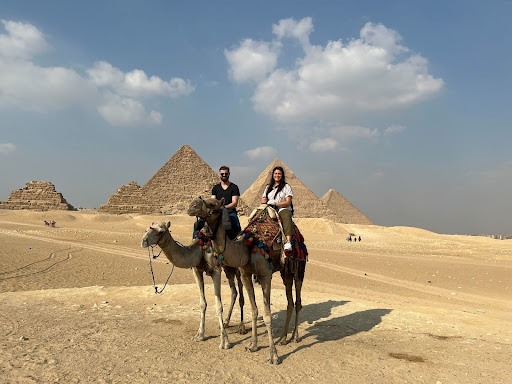 To commemorate this big milestone in our business, we commissioned a painting, including everyone who has helped us along the way. This "who's who" of TXI includes fun memories, client partners, employees, and even the pets we've known over the past 20 years. We couldn't be more thankful for the team members, clients, and supporters that have brought us to this stage in our journey.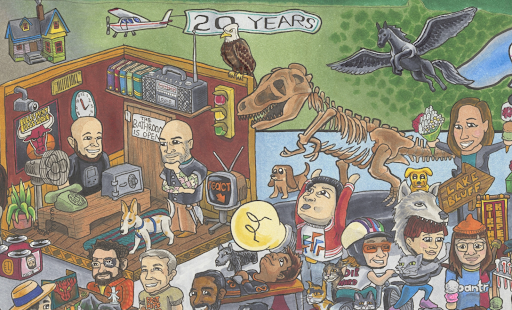 9. We rebranded to TXI.
After 20 years as Table XI, we announced a new brand identity: TXI. Our updated name reflects our commitment to technology, experience, and innovation.
Our new logo carries a lot of meaning, too. Each line forms a visual pathway, representing the unique paths we take with our clients to solve real problems and make an impact in users' lives.
We're excited to enter 2023 with a strong identity that conveys the value of our product innovation approach.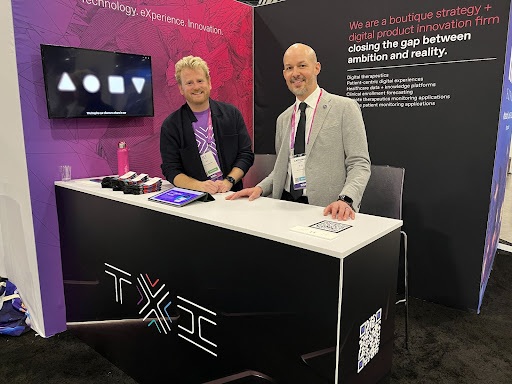 8. We went fully remote - and expanded into Canada.
Over the last decade, we've gone from allowing remote work exceptions to embracing a fully remote work environment. Facilitating that shift meant finding new ways to store knowledge, foster creativity, and stay connected. We've also had to rethink how we build and maintain an inclusive culture.
That last part was key to this year's successful expansion into Canada. As we grow our distributed global team, we're focused on fostering an environment that deemphasizes American perspectives and embraces a range of lived experiences.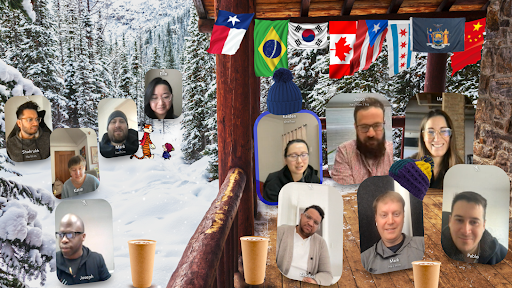 7. We went carbon neutral.
This year, we reaffirmed our commitment to environmental justice—one of our justice pillars—by going carbon neutral. Our company emits 285 metric tons of CO2 per year. We've partnered with Climate Vault to slash those emissions via carbon compliance markets and carbon removal technology.
Alongside this commitment, TXI's Green Team is applying an environmental justice framework to our climate strategy. In Q4, we prioritized education and action around clean water access in a changing climate.
6. We deepened our commitment to product innovation.
TXI lives and breathes product innovation. This year, we've taught others why we do what we do. From video explanations to blog posts to innovation workshops, we're showing business leaders and stakeholders how a product innovation mindset can take exciting ideas from ambition to reality.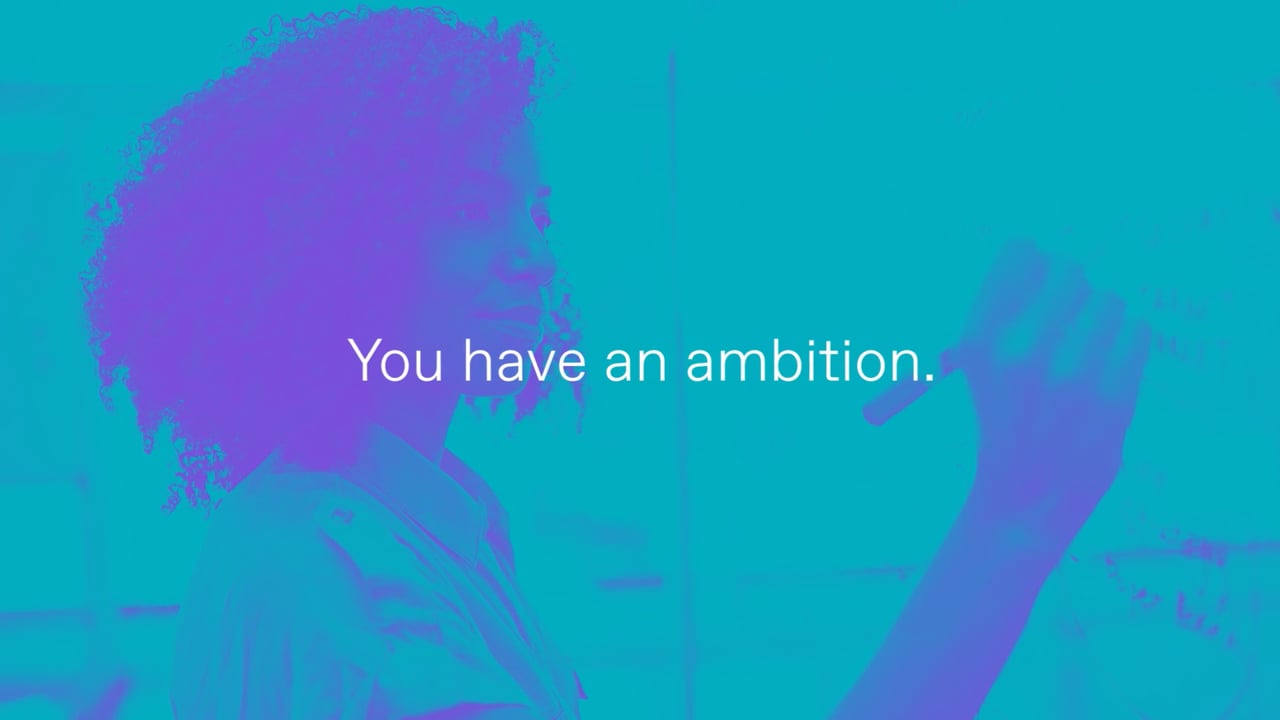 5. We helped our clients build award-winning software.
TXI consistently partners with clients to take digital products from inception to market. This year, a few products stood out to industry leaders. Two of note:
An accessible voting guide for Brink won Silver at the 2022 Anthem Awards.
A digital health app for Theragen received an honorable mention in Fast Company's 2022 Innovation by Design Awards.
4. Our leaders won some awards, too - and earned lots of media attention.
In 2022, TXI's innovation experts took industry media by storm. A few notable achievements:
3. We presented at the 2022 HLTH conference.
TXIers Rolf Russell and Rex Chekal took the stage at the 2022 HLTH Conference, the healthcare industry's "#1 innovation event." They spoke on the value of centering the needs of patients and providers when innovating for healthcare. (More from that conference on the blog.)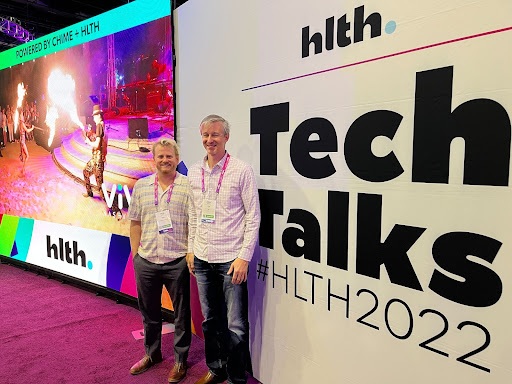 2. We finally saw each other... and not just on Zoom.
After two years of pandemic isolation, we gathered as a company in person—some folks for the very first time. Our Coworking Week was a great opportunity to collaborate and connect (to something other than wifi). It reflected the supportive, hyper-intentional culture that we've set out to build.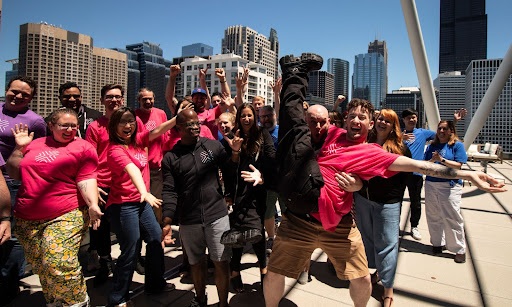 1. We put something really big in motion.
No spoilers here… but we did announce this January that TXI employees own 100% of the company!
Thanks for being a part of this journey. We look forward to seeing what we can achieve together in 2023.
To the next 20 years,
Published by Mark Rickmeier in Culture