Wearable devices help patients and their doctors identify personalized ways to support their journey toward recovery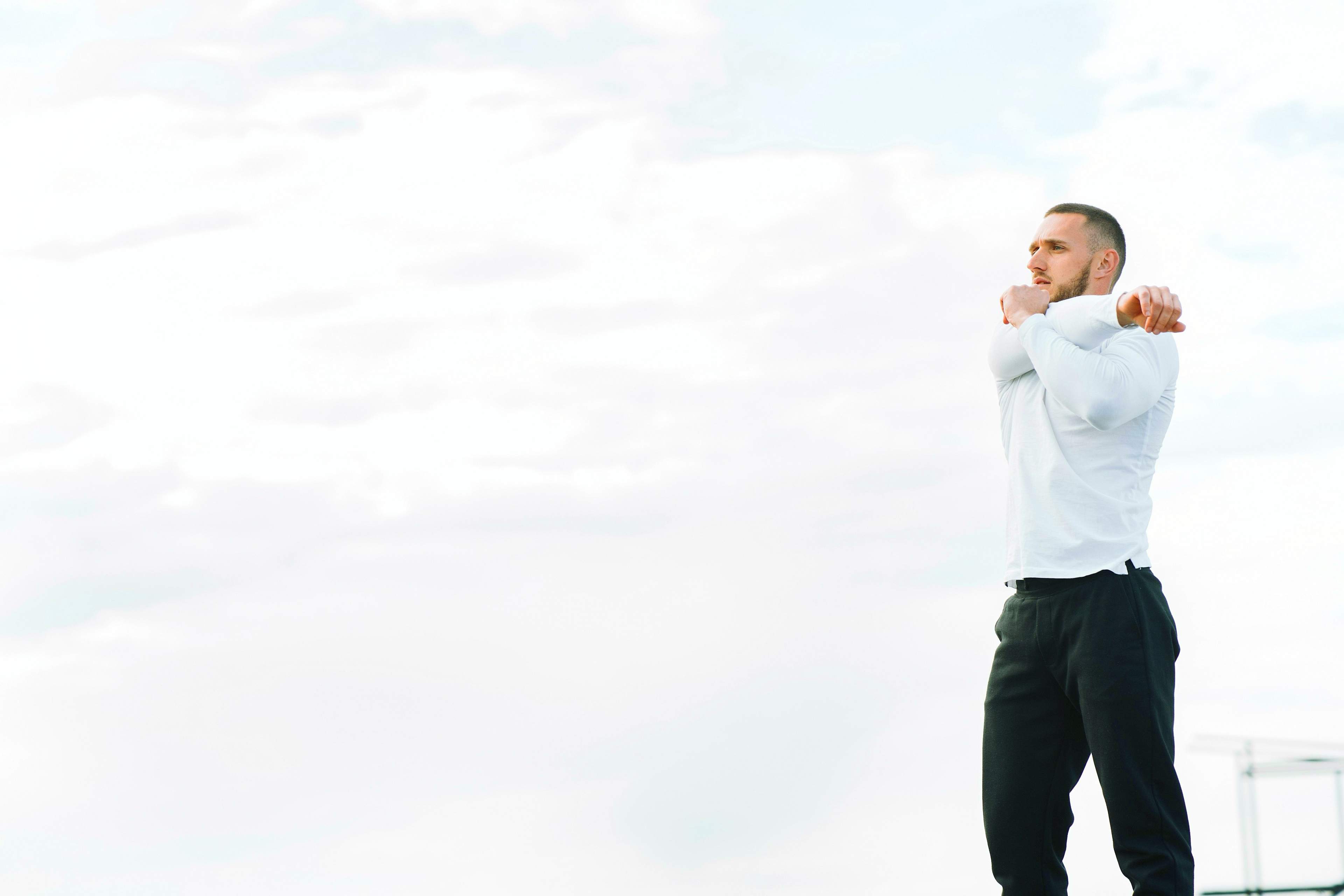 The brief
"We hired TXI to help us implement a novel idea, taking it from concept to prototype through to public launch and beyond."
Chris McAuliffe, Founder and CEO, Theragen
Theragen, a medtech company that creates non-invasive technologies to deliver therapeutic energy to the body to treat pain and disease while healing tissue, partnered with TXI to improve its mobile app that complements its ActaStim-S wearable device. This wearable device supports lumbar spine fusion therapy to back surgery patients. Wearable devices often suffer from low useability and adoption, which is key to improving outcomes. Together, Theragen and TXI work together to enhance the overall patient adherence of the device by improving the patient experience.
The challenge
Making the shift to a user-centered product company
TXI conducted significant research with Theragen, the device's end-users, and physicians. This research identified three primary objectives for improving the companion application.
1. Build an app that is FDA- and HIPAA-compliant
2. Encourage movement post-surgery to aid in the recovery process
3. Enable data collection from the mobile app's use that users can then show to their doctors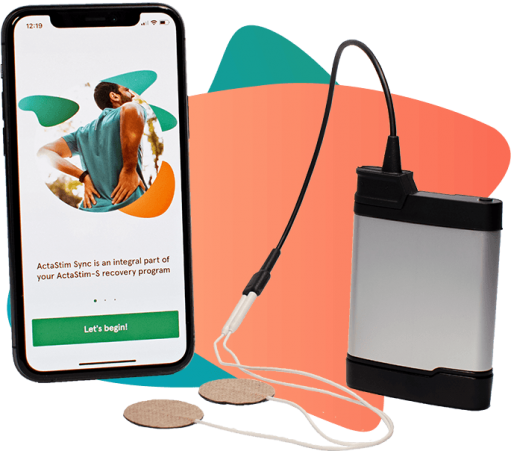 Enable a platform to help back surgery patients actively engage in their therapy with simplified and easy-to-use features.


Establish a baseline of shared knowledge by tracking usage and activity, and inputting key measurements into a centralized and accessible repository.

Personalize the experience through journal entries so users can create a holistic picture of their progress that offers them and their care team a new level of insight into their healing journey.

Unlock valuable data for doctors with a more holistic view of real-time recovery progress, including trends in pain levels, activity, device usage, and more, by giving guidance for important treatment decisions.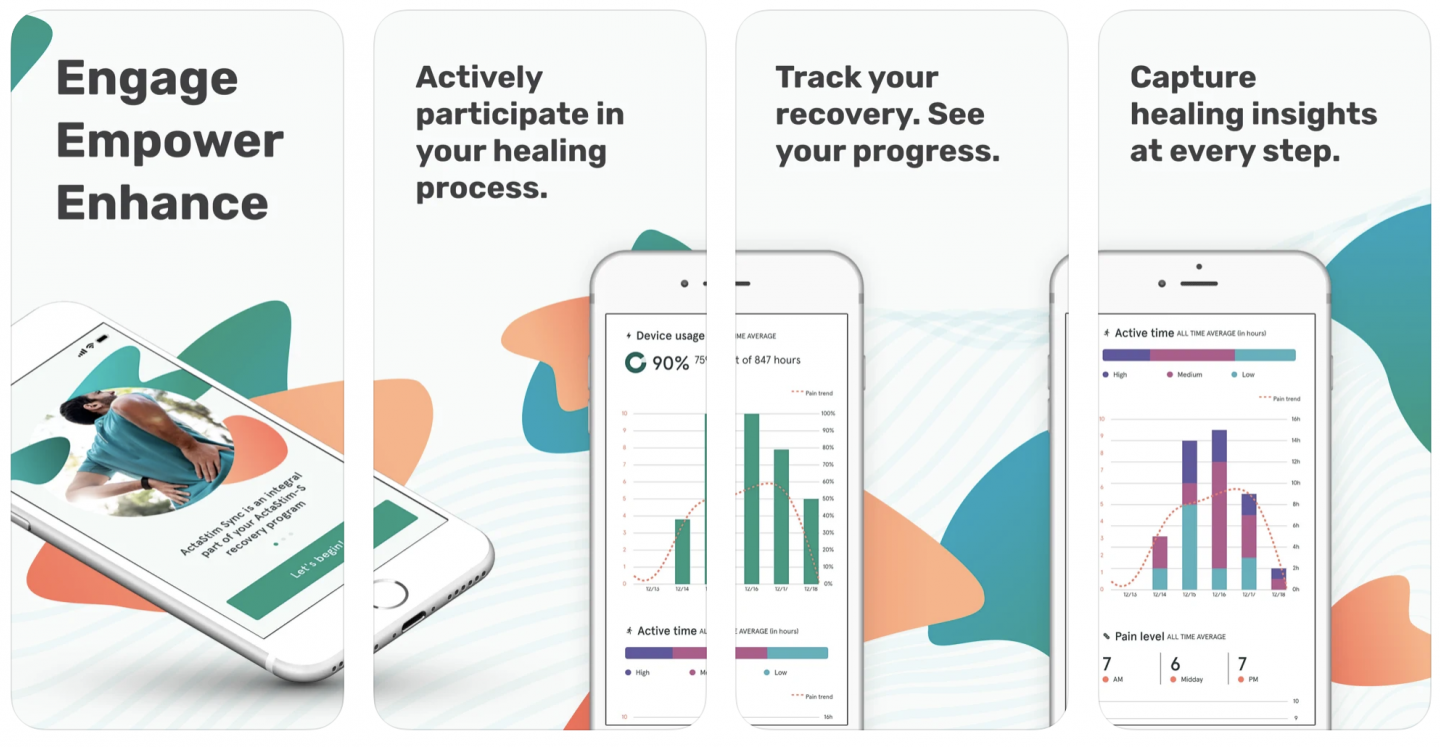 The outcome
Digital health done right
One year after surgery, patients who received nine months of ActaStim-S device therapy were more than twice as likely to achieve overall success versus a placebo control (a study that is backed by the FDA). Moreover, two-thirds of the largest US hospitals offer mobile health apps, yet providers pursuing mobile patient engagement fail because apps offer poor user experience and functionality.
Mobile apps that focus on patients first, like ActaStim Sync, have the potential to align functionality with patient needs better. Having another mobile app is not enough, and it's time for the medical industry to start adopting a more user-centric approach to patient care.