Food, healthcare, innovation: What we're watching coming out of the White House Conference on Hunger, Nutrition, and Health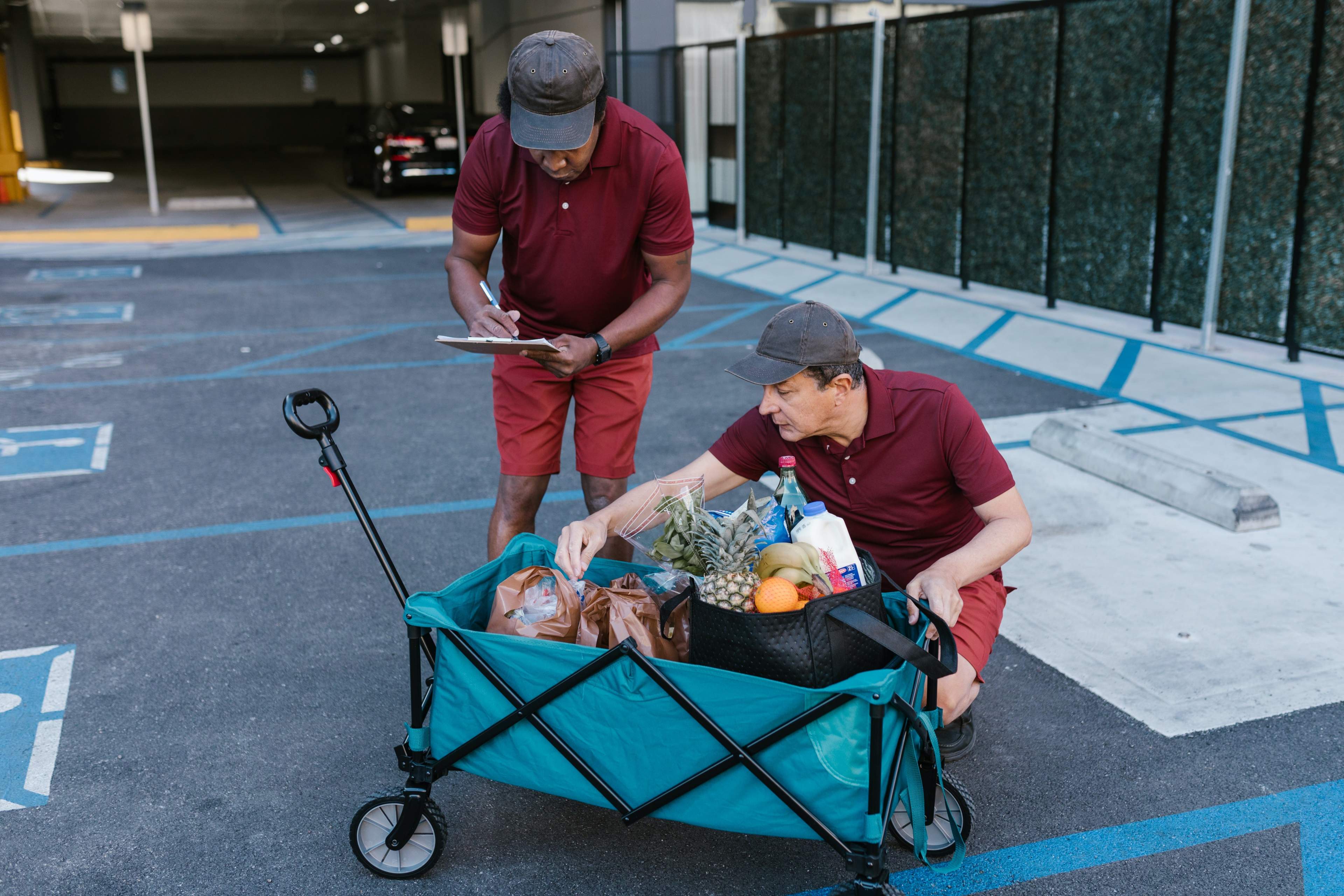 The White House held a conference on Hunger, Nutrition, and Health––the first of its kind in more than 50 years. The conference kicked off a sweeping, five-pillar approach to reducing hunger, improving access to nutritious food, integrating food and nutrition, and reducing the incidence of diet-related diseases.
We at TXI are encouraged by this initiative. We've long had a food-forward culture and recognized the ways food functions as more than just fuel to forge and strengthen communities. We also work regularly with health and health tech companies to improve digital interventions and access to treatments. And we've collaborated with innovators on the front lines of the issues of food insecurity, nutrition, and health the White House conference addresses.
To that end, we'd like to share some insights we've gained through this work. Here are three guiding principles we believe will be useful to those organizations tackling the challenges the conference highlighted.
1. Tap into the power of digital health solutions
Pillar Two of the White House initiative, "Integrate Nutrition and Health," cites two goals that caught our eyes:
Find ways to increase access to nutrition and obesity counseling.

Develop cost-effective diabetes prevention and treatment programs.
What stands out to us is how well digital health solutions might work here.
For context: digital health solutions (like remote therapeutic monitoring, or RTM, and remote patient monitoring, or RPM) can help scale access to effective treatment for a variety of conditions.
For example, we worked with digital therapeutic company Renalis to develop CeCe, an app that won FDA approval for its ability to treat patients with overactive bladder (OAB). CeCe is particularly effective for patients who live too far away from practitioners to visit the office regularly and for those who have a mobility limitation preventing them from getting to the doctor's office.
More broadly, digital health solutions have big potential to help reify a "one-to-many" mode of distributing healthcare services––that is, to help every practitioner deliver effective, personalized treatment to more patients. That will become increasingly important as we increase preventive care (41.9 percent of Americans have obesity) in an ongoing healthcare provider shortage.
2. Embrace intersectionality
The White House's 44-page report does a good job of acknowledging the systemic reasons for food insecurity, hunger, and diet-related diseases. It even mentions a need for improved cultural competency in administering various benefits programs. But it's less explicit about the importance of approaching these issues with intersectionality in mind.
Our work with a Chicago-based community food organization helped us recognize some of the ways intersectionality might manifest when working with impacted communities to create resources to address hunger, nutrition, and health.
For example: while digital applications can be powerful connectors among members of a community, they also require a certain level of dexterity to use, especially on mobile devices. If a mobile app is going to play a central role in addressing the issues of food insecurity, hunger, and diet-related disease, it has to be accessible to people in those groups who have limited mobility––including, for example, people with diabetes who have lost feeling in their fingers.
Understanding the ways a person's multiple identities impact their experiences and their ability to engage with various aspects of a community is essential to developing solutions that actually work for community members. It's also why the best solutions include input from community members at every step of the process.
3. Engage with the emotional impacts of hunger, nutrition, and health
One of the biggest takeaways from our work developing CeCe, the OAB treatment app, was around the importance of acknowledging and engaging with the emotional component of overactive bladder.
In our user research, we found that many patients experienced a lot of embarrassment and shame around their symptoms. Even talking about their experiences matter-of-factly caused these emotions, which led many of them to avoid the topic––even with their doctors. This, of course, meant they didn't get the treatment they needed and so didn't get better.
Our app helped patients overcome those negative emotions with empathetic and inclusive language, community-building techniques like story-sharing, and an intuitive design.
As innovators address the issues of hunger, nutrition, and health, it will be similarly important to acknowledge and engage with the emotional baggage these issues carry.
School children, for example, are often explicitly "shamed" as schools try to compel parents to pay school lunch bills (and may also experience less obvious embarrassment around receiving free or reduced-price school lunch).
Another example: so-called "lifestyle diseases," including obesity, diabetes, hypertension, are highly stigmatized in the US, where thinness is often implicitly equated with moral goodness.
Stigma, shame, embarrassment, and other negative emotions have a huge impact on the way people engage with issues. Any solution to the significant challenges that hunger, nutrition, and health pose must engage with the emotional realities of the people affected.
A call to action for food, health, and nutrition innovators
It's clear that digital-first companies have a big role to play in achieving the ambitious goals the Biden-Harris Administration laid out during the hunger, nutrition, and health conference. Already, InstaCart has launched a new health-focused initiative in collaboration with the White House.
The opportunity to improve the lives and health of millions of Americans is tremendous. We at TXI hope that our experience and insight helps propel innovators forward, toward solutions that lead to lasting change.