How TXI approaches disability justice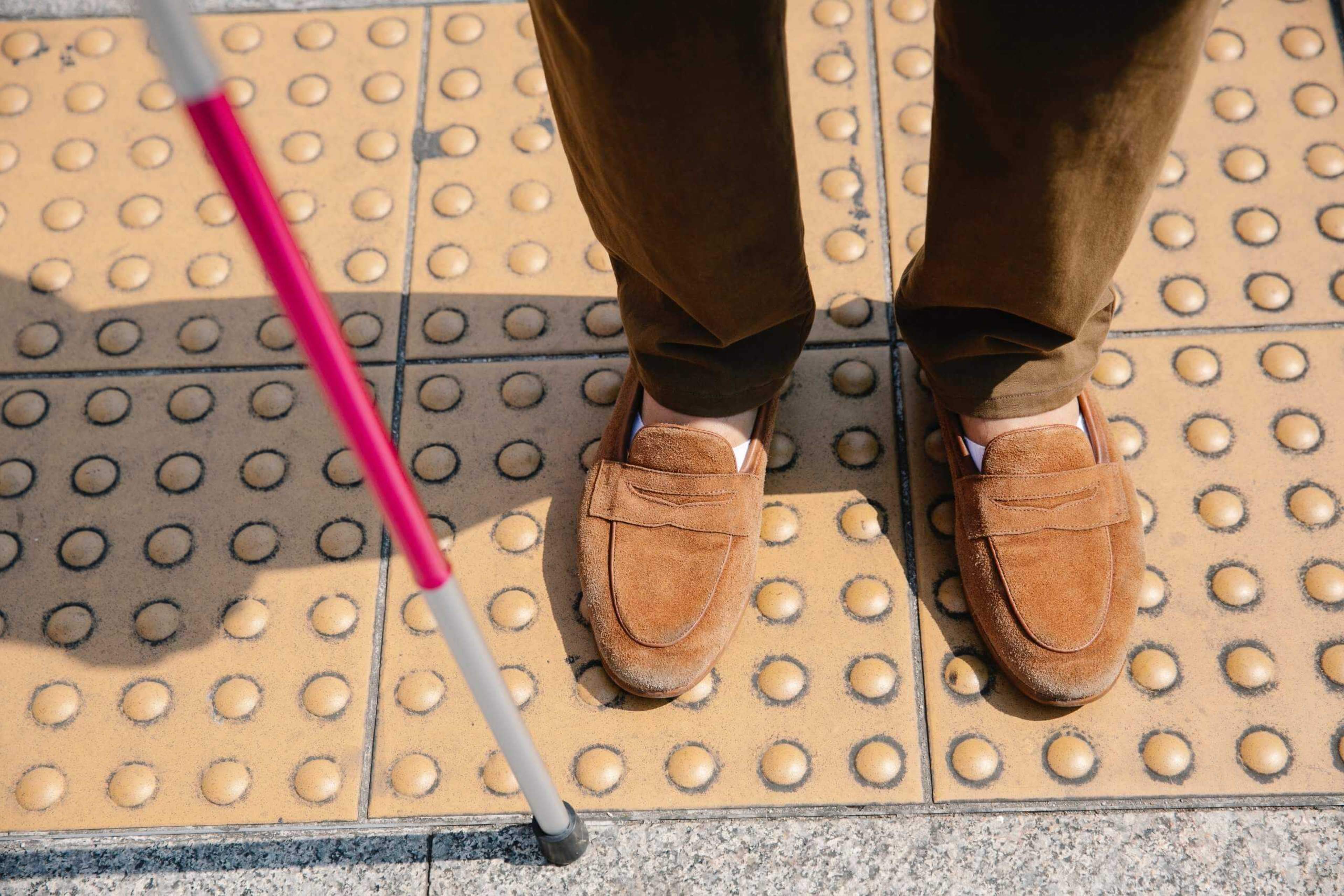 When we talk about disability justice at TXI, our goal is to iterate and improve on how we prioritize accessibility, both in our development and design practices. As an organization, we seek to expand accessible practices in all parts of our business to show up for disability justice.

But what does this look like in practice?
To learn more about TXI's work toward disability justice, we spoke with Alex Chen, Product Designer, DEIB Group member, and Accessibility Working group lead and Kara Carrell, software engineer at TXI and the chair of Community Engagement.
How often do you educate clients about disability justice?
Alex: First, I want to say a word about disability justice versus accessibility.
The concept of disability justice was a movement founded in 2005 and it was led primarily by disabled, queer and trans people of color. It's really about envisioning a world where disabled people are meaningfully included and are leaders in creating a world against oppression and harm.
Accessibility is a necessary building block toward achieving that vision. But I think accessibility is often more tangible: Is there a ramp? Are there American Sign Language interpreters? These are meaningful ways to provide access toward achieving the vision of disability justice.
Some clients come in saying we would love an accessible product, and we saw that in the Brink project to increase civic engagement. Others may not say they want to focus on accessibility but because their project focus is in an area of civic life – say, in healthcare – the question of accessibility comes up.
Kara: The conversation we're continuing to have and build on in TXI is how to work with a disability justice mindset, so the stuff that we're doing may have some intrinsic guidance to our clients.
The steps we're taking include adding access statements to meetings, continuously making accommodations available, and thinking about the mental and emotional resources being used. Our clients might see this as guidance for how to work in that way, but it's not necessarily about their product.
What are some of the misconceptions about disability justice you encounter at TXI? Or is a lack of awareness more common?
Kara: For me, it comes the most as the concept that disabled folks don't need X or Y products. People think, "Disabled folks don't use my product, so there's no need for me to do this."
The mindset is that there must be a certain number of people proven to use a product who have a specific need in order for me to accommodate them. It's not explicit, but it's a common focus for businesses when they're building anything. What demographics of people do I engage with? What are the most common personas that engage with my website? Everyone else is treated like an edge case.
That mindset is very destructive and cyclical. The more we have conversations and take time to make sure that we're trying to make things as accessible as possible, the better.
Alex: I totally agree. Along with that misconception, a lot of what we build relates to internal software that might be used by employees and people don't think about internal employees as consumers.
Legally speaking, companies cannot discriminate against people from a multitude of backgrounds. If you hire someone who is blind or deaf or has a motor impairment and they can't use an internal tool to do their job, that's a problem. We should think about the impact that has on both the person and their team.
The other misconception is that disabled people are always subject matter. That we're designing things for them; they are not designing things.
Liz Jackson [founder of The Disabled List] talks about this a lot in terms of how the creativity of disabled folks is overshadowed because they're presented in a pitiable way instead of as creative leaders.
Kara: We recently did an Ableism 101 lunch and learn, and one of the things that stuck out to me is the range of societal models for disability.
The charity model: in society, disabled folks are to be seen as charity instead of as humans like everyone else with all the creativity and capacity to do lots of different things. We need to move societally outside of that charity model, recognize where that comes in and how we perpetuate those ideas to dismantle ableism.
Imani Barbarin [who you can find on the blog Crutches and Spice] is someone I follow heavily in the community, and she writes about the pandemic as a mass disabling event. The last time we saw that was one of the past world wars.
In the near future, we'll see a lot more of an understanding of how we can be more cognizant of access needs because there's a much larger group of people who need to be further aware of their access needs.
There's so much more to talk about here, but with the time we have left, is there anything else you want to add?
Alex: I'm hoping that we can work to transform the industry's perspective on accessibility so that it's not just about the profit incentive.
In fact, I often encourage people not to focus on that. That's an argument that a lot of folks use to try to get more buy-in into accessibility, especially from corporations. I totally understand the reason they make the argument because that's like speaking the language of their audience, who are concerned about sales, so oftentimes they present the disability community as an untapped market.
Kara and I and the DEIB team are trying to think about accessibility and disability justice more through the lens of collective care and solidarity. I think about how I would want people to show up for me in the ways that I need care, and that's something we should reciprocate so that we can form stronger community bonds. So, that's the perspective that I'm trying to think about.
Published by TXI DEIB , Kara Carrell , Alex Chen in disability