What does racial justice mean at TXI?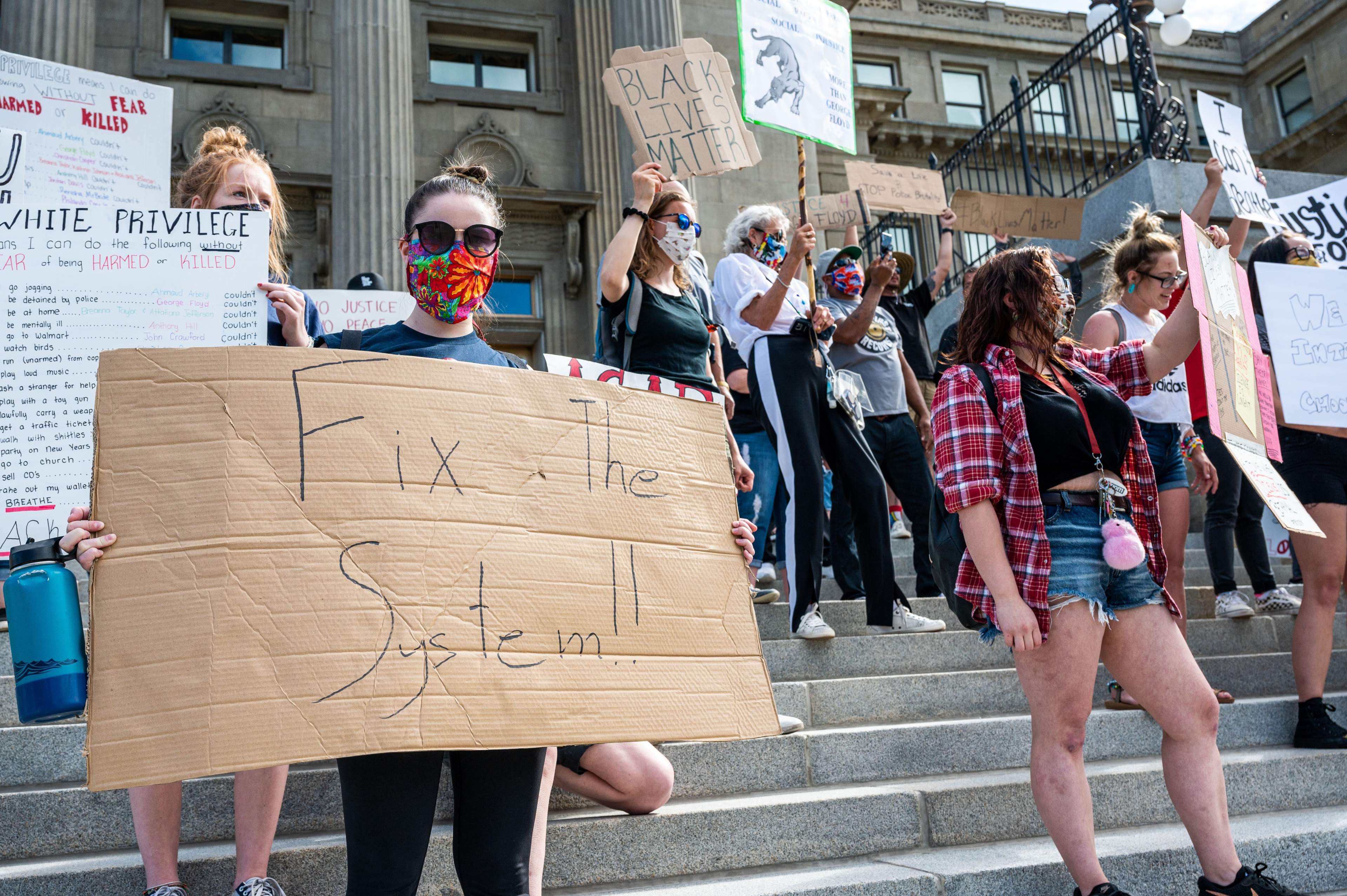 Committing to racial justice takes more than a performative photo op, and it requires more from companies than reactive boilerplate messaging.
At TXI, racial justice is an organizational pillar. That means racial justice provides a clearly defined foundation for taking anti-racist action. We need racial justice to help us build community and create lasting change.
Here, we'll outline what racial justice means at TXI. We'll look at what we're doing to realize racial justice and where we still have room to grow.
Our racial justice pillar roots us in understanding and action
TXI's racial justice pillar supports our passion for anti-racism and the momentum required to dig deep into anti-racist thinking. It also sets the expectation that everyone at our company is doing the work to challenge and dismantle racist structures.
What does our racial justice pillar look like in practice? After rolling out this pillar in 2020, we started by trying to understand both what anti-racism means and how to be anti-racist. We established a roadmap for building organizational awareness and accountability.
Now, we're expanding on that work by reevaluating every aspect of our company through an anti-racist lens. We're asking how we can…
Foster an anti-racist environment that helps us attract and retain talent.

Use anti-racist thinking to shape how we communicate with our colleagues.

Infuse our client work with the language and principles of racial justice.

Embrace discomfort and productive conflict as a way to encourage understanding and growth.
Long-term, we hope that our racial justice lens can create an invaluable framework for decision-making. As a pillar, we expect to build on our racial justice efforts year after year.
One way we're working toward that goal is by decentering the United States in our racial justice conversations. As part of that decentering, we're speaking to subjects relevant to populations outside the US, like colorism, the difference between ethnicity and race, and Black as compared to African identity.
That last subject is particularly relevant as we grow our international employee base. In our Canadian cohort, for example, many folks with African ancestry identify as African, not Black. To create a globally inclusive workplace, we need to understand non-American forms of self-identity.
We're also focusing on intersectionality throughout the year. That means educating ourselves on how climate policy and ableism affect Black, Indigenous, and people of color (BIPOC) in unique ways. It also means engaging with the intersection of race and class, which can be particularly uncomfortable to talk about in privileged tech circles.
How we're learning to become anti-racist
At TXI, regular activism arcs are a cornerstone of our anti-racist education. Last year, we focused our racial justice arc around white supremacy culture. This year's arc aims to provide a global context for race and Blackness. Each Tuesday, TXIers share "tips" to supplement our anti-racist curriculum from a peer-to-peer perspective.
The long-term goal? Building a common anti-racist vernacular at TXI. And our education efforts are already changing how we speak to one another.
For example, when everyone at our organization has an understanding of what white supremacy culture is, we're all better positioned to address the sense of urgency that we often feel in the workplace. (See Tema Okun's work for a sense of what we mean here.) Similarly, being familiar with the white gaze makes it easier for BIPOC to call out white-centric behavior without being seen as aggressive.
Over time, we want to roadmap more client-facing applications of our anti-racist work. We expect our anti-racist education to build a baseline set of norms and references to center at TXI.
Why we need to get anti-racism right
Our arc kickoffs at all-company TXI Quarterlies are a key touchstone for everyone: they preview the arc for employees and guide the DEIB team forward. That's why we need to get things right, not get things done. It's how we treat the people in our organization and the products we build – and it's how we treat DEIB. When we take the time to polish each arc, we can deliver the most value to our company.
With that in mind, we've had to veer from our initial quarterly arc plan. We've slated our racial justice arc for the end of Q2 and the beginning of Q3.
To accommodate the shortened timeline, we'll likely condense our curriculum a bit. While we're not sure what shape it will take, were invested in designing a curriculum that spurs anti-racist action.
With racial justice, there's always room to grow
Something we're grappling with this year TXI is our 2021 Annual Diversity Report, which found that white-identifying employees are overrepresented at every level of our organization. Our leadership in particular is extremely white.
We've already started viewing our recruitment practices through an anti-racist lens, and we're committed to making transformative change going forward.
Another area we can improve is in creating more space for BIPOC to have internal conversations away from the white gaze. Last year, we partnered with InterAction to hold a counter-narratives workshop with our BIPOC employees. It was a first-time event for us that had positive engagement overall, and we hope to create more opportunities and spaces like this in the future.
Building an anti-racist culture means we need to take time to learn from our employees and our community. As people's needs change, we can and will adapt our justice-focused approach.
Follow us on our path forward
When companies make progress toward racial justice, it's easy to feel like they're checking boxes. But it's important to remember that anti-racist work never ends.
At TXI, we want to center that thought to motivate our education and our action. Momentum is key to building a more just community, and we don't want the work to slow down. If you want to track our progress toward realizing racial justice, we'd love to chat.
Published by Lloyd Philbrook , Kara Carrell in Justice