FRESH Takes on the Future of Work with Mark Rickmeier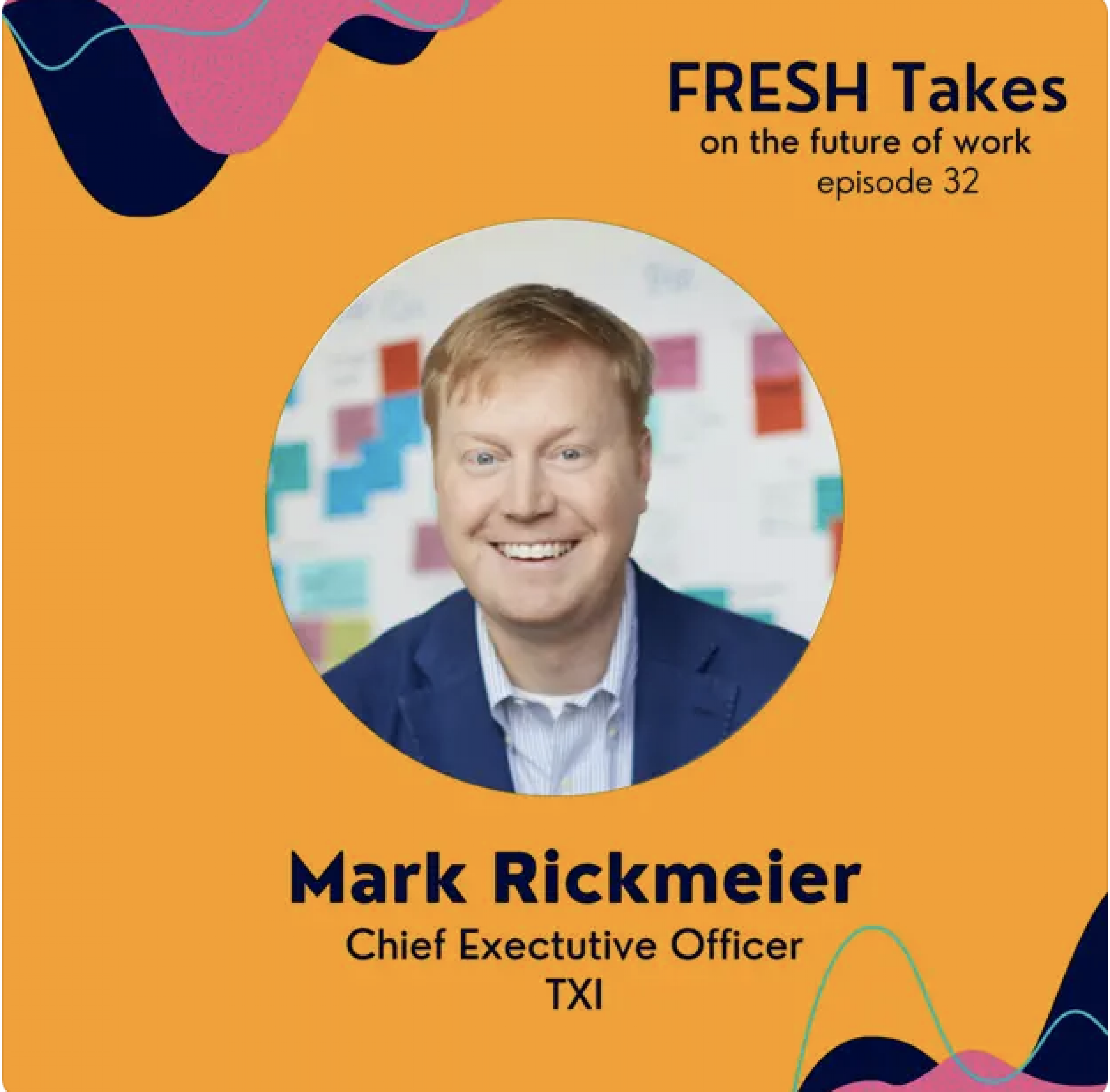 On today's episode of FRESH Takes On The Future Of Work, host Jess Podgajny is joined by Mark Rickmeier. Together, Jess and Mark share their thoughts on improving the employee experience during the product development stages. Mark is a Chief Executive Officer at TXI, a product innovation company that helps clients generate and develop new ideas to elevate their business.
To Mark, the future of work highlights the employee experience because happy employees lead to higher customer satisfaction. Dedicated to bringing out the best in his team, Mark has created various company games that facilitate equitable group dynamics where each person has a voice. As a leader, he strives to find the best ways to foster an inclusive and autonomous work culture that allows his employees to grow.
Linked to Mark's company and their innovations mentioned on the show:
https://www.meetingsdoneright....
Stay Fresh! Visit us at https://hellolluna.com (https://hellolluna.com)
Podcast music composed by Emily Gabriele: https://www.egmusicnyc.com/ (https://www.egmusicnyc.com/)