4 benefits of moving from a flat to a manager-supported organization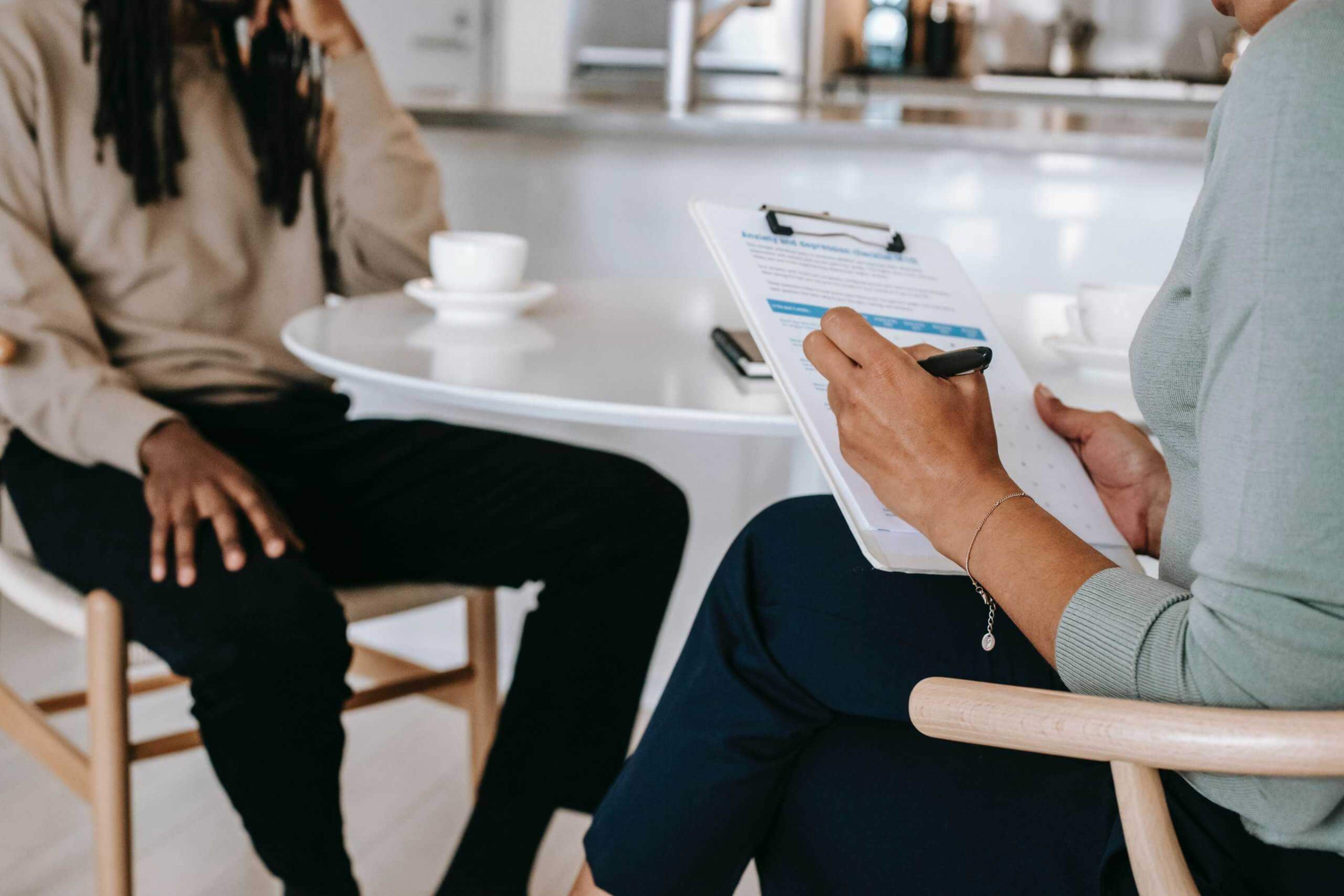 Every company has its stories, the ones that are first shared during onboarding and form the building blocks of what an organization values. For Table XI, part of that story was a literal table, a scratched-up old wooden one that seated six, taken from our founder Josh Golden's old apartment. In early days, TXIers would sit around that table with wine and Thai food after hours, hashing out company goals and decisions collectively.

Of course, as the company grew, there were points where we needed different structures to help us get where we wanted to go. We adopted EOS to guide company goals and priorities, grew the leadership team to encompass more roles and points of view, and organized our practices and practitioners in different ways. But one thing held true for 19 years: TXI, like that old wood table, was flat.
Flatness seemed to work for TXI for a while. When the company was just a couple dozen people, most from similar backgrounds and levels of privilege, and everyone knew one another well and worked from a central office in Chicago, the idea of creating a hierarchy felt artificial and unnecessary. It felt more like a burden or a barrier than support. But by the time I joined the leadership team two years ago, I had a hunch that flat wasn't working as well as it needed to anymore.
Mechanisms of Support
I'd heard from TXIers through one-on-one conversations, all-company discussions, and exit interviews that mechanisms of support could be tough to understand or access. We had a leadership team, practice leads, a Talent lead, and sponsors (peer career mentors) available to everyone. Still, few of these people were explicitly accountable for another person's growth and success, and none were specifically trained in the work of managing other TXIers. I understood that although I--a white, cis, straight, non-disabled person based in Chicago--could access these supports, find opportunities, and grow in exciting ways, it was clear that not everyone in our company could do the same. In a larger company than we'd been before, now distributed around North America and Europe, and as a company encompassing more diverse identities than we'd been in our history, we needed more explicit, equitable support.
Meaningful Evaluation
This hunch was confirmed after we administered a Culture Amp science-backed survey at the end of 2020. We were looking to gain more clarity around how the team was doing in light of the pandemic and recent shift into becoming a distributed workforce. The results were clear: if we wanted to make a significant difference, we would need to focus on the growth and support of our workforce as well as provide active feedback and recognition along the way.
The survey also provided us with anonymous feedback to explicitly understand their unique perspectives:
"I'm not sure what my next opportunity might be, and would love to have some more clarity around it." "I don't know where I go from here, but I'm very pleased about my career trajectory here to date and believe I still have interesting and valuable things to do and learn at TXI."
The timing was critical, as the company's growth momentum was building. We've added 25% more employees this year, and the more people TXI comprises, the more people will be feeling this pain. The time was right to unflatten TXI.
Manager-Supported Organization
When I returned from parental leave in February 2021, I began creating a manager-supported organization and a new model for feedback, evaluation, and career growth to go with it. Of course, I was not in this alone--you never are at TXI. Our CEO, Mark Rickmeier, our long-time advisor Claudia Richman of We Grow Forward, and our Talent Experience Lead, Ellen Brast, were all key drivers of this work. Beyond that core team, folks across the organization shared their ideas, provided feedback on models and content, and pressure tested our tools. And we kept everyone in the company in the loop on our progress, regularly sharing at all-company meetings and keeping our Notion pages up to date.
We started with the understanding that TXIers didn't need someone dictating their every move during the workday. We already have empowered, integrated teams creating exceptional value on our client projects. We'd uncovered pain points around gathering and internalizing feedback, creating growth plans based on that feedback, and advocating for opportunities to achieve that growth. When we found McKinsey's helix organizational model, it resonated--we needed capabilities managers, someone who "oversees the employee's long-term career path, has the power to hire or fire and drives performance evaluation." That's the kind of manager I mean when I say "manager-supported organization": someone who works in support of the individuals who make up the company and guides their career and performance, rather than a manager of tasks.
Career Growth
We also borrowed liberally from the multi-faceted career grid that Claudia had rolled out to several of her other clients. It's based on the understanding that people drive value through their skills within a particular practice (design, delivery, engineering) and through their skills as a consultant and teammate. So we broke those value drivers out into two axes that, while still unable to capture every nuance and detail of any individual's accomplishments, get closer, acknowledging multiple dimensions for people's growth and focus.
We officially launched this new manager-supported organization and career grid in August. Frankly, I was nervous about changing something so fundamental about the way TXI has run for nearly two decades. But we followed the same proven process we would for developing any innovative product: we did our research, iterated collaboratively, and kept our stakeholders up to date every step of the way. The early feedback has been positive, and we'll keep learning as we go, writing this new chapter of TXI's story.