Pushing a 95-year-old manufacturing company forward with IoT connectivity and more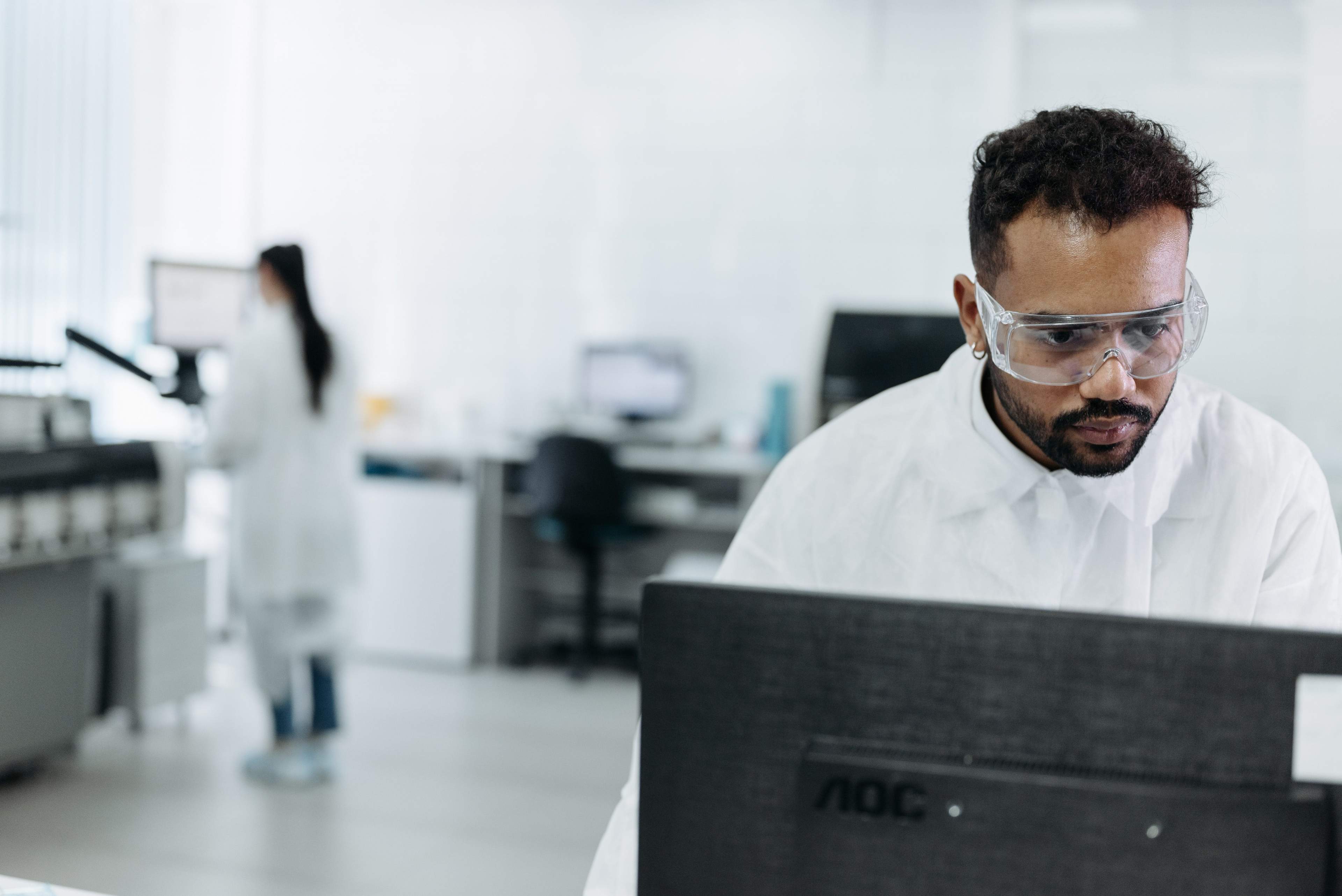 The brief
"TXI has really helped Dickson transition from a manufacturing company to a technology company."
Matt McNamara, SaaS and Hardware Product Manager at Dickson
In the 15 years since we've given the Dickson team insight into their data, leveraged IoT to connect their hardware to the internet, and served as their technology partner and sounding board. By bringing them new technologies that are best for their business, we've been able to help family-owned Dickson — which has been manufacturing atmospheric monitors used in warehouses, labs, and the like for 95 years — stay ahead of competitors and grow the business.
With Dickson, we really aim to be a sounding board. While most of our work centers on two projects — Dickson Data, an eCommerce site, and DicksonOne, a suite of IoT-connected sensors and the platform and app for managing them — we advise on a lot of Dickson's technology. We've helped them develop a system to facilitate customers sending in sensors for recalibration, we've helped them gather data on their catalog and we've generally been available to answer any questions that come up. We've even invited Dickson employees into our Slack chats. It's been great for sharing quick information and staying aware of what everyone's working on.
The challenge
Building Dickson a custom eCommerce platform and CMS
Dickson Data, Dickson's e-commerce website, was initially what brought Dickson to Table XI. Back in 2002, Google Analytics didn't exist, and the Dickson team wanted to understand how to better engage their customers and increase sales. We built a way to measure website performance, identified a number of issues in the site workflows and messaging, and helped improve Dickson's conversion funnels.
We've since done two total redesigns of Dickson Data. We kicked the latest redesign off at the start of 2016, then continued iterating on it throughout the year. The biggest change was giving the Dickson team a content management system — based on the custom CMS we built for Chicago Ideas — that allows them to easily update the new website. It also integrates with Dickson's custom product database, so the team can keep everything on the site up-to-date.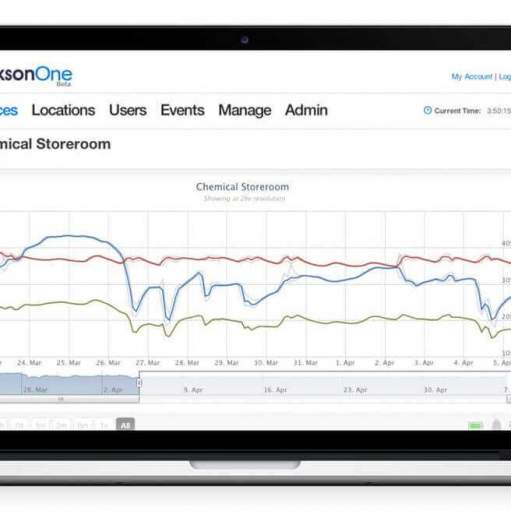 Leveraging established standards, Dickson could spend its R&D cycles improving the instruments they're known for, instead of building a new pipe for data transmission and integration.


Establish a baseline of shared knowledge and new way to store and transmit the data collected from its atmospheric sensors.

Delivers a more attractive user experience with IoT for customers to access their data anytime, anywhere because the data — stored securely in the cloud — could be accessed by a web browser or mobile app.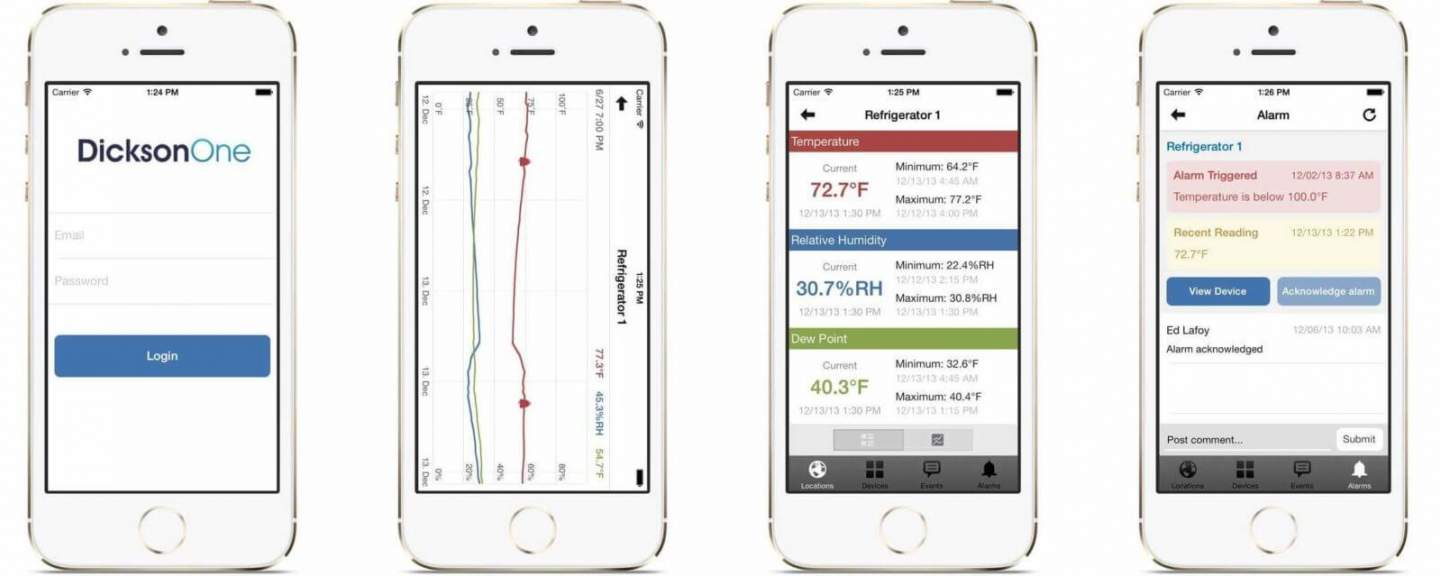 The solution
IoT wireless network connectivity to roll out a string of new features
Real-time alerting system for customers when atmospheric conditions change
Access to data anywhere through a cross platform mobile application
The outcome
Using data and design to continuously improve the product
DicksonOne's internet connectivity has given the team new insight into how the sensors are being used. We built a dashboard that shows Dickson what the devices are doing in real time. They can use that data to improve the hardware, and we can draw from that data as we plan out new features for DicksonOne.
Each year we spend some time in Q4 to map out a development schedule for the next year, planning out the features users are requesting and Dickson can sell. The newest feature we're working on involves mapping temperature from all the sensors in a location, so users can get a sense of the atmospheric conditions across an entire warehouse or lab.
The results
IoT transformation that sticks
It's been great to watch Dickson grow over the past 15 years. This year we're kicking off a full UX design process for DicksonOne. Over the years we've tackled UX piecemeal, but the new design services our expanded UX team offers give us an opportunity to reimagine the platform. Collecting those insights and putting them into practice will let us do even more to grow Dickson's business.