6 ways innovation consultants can support your in-house product team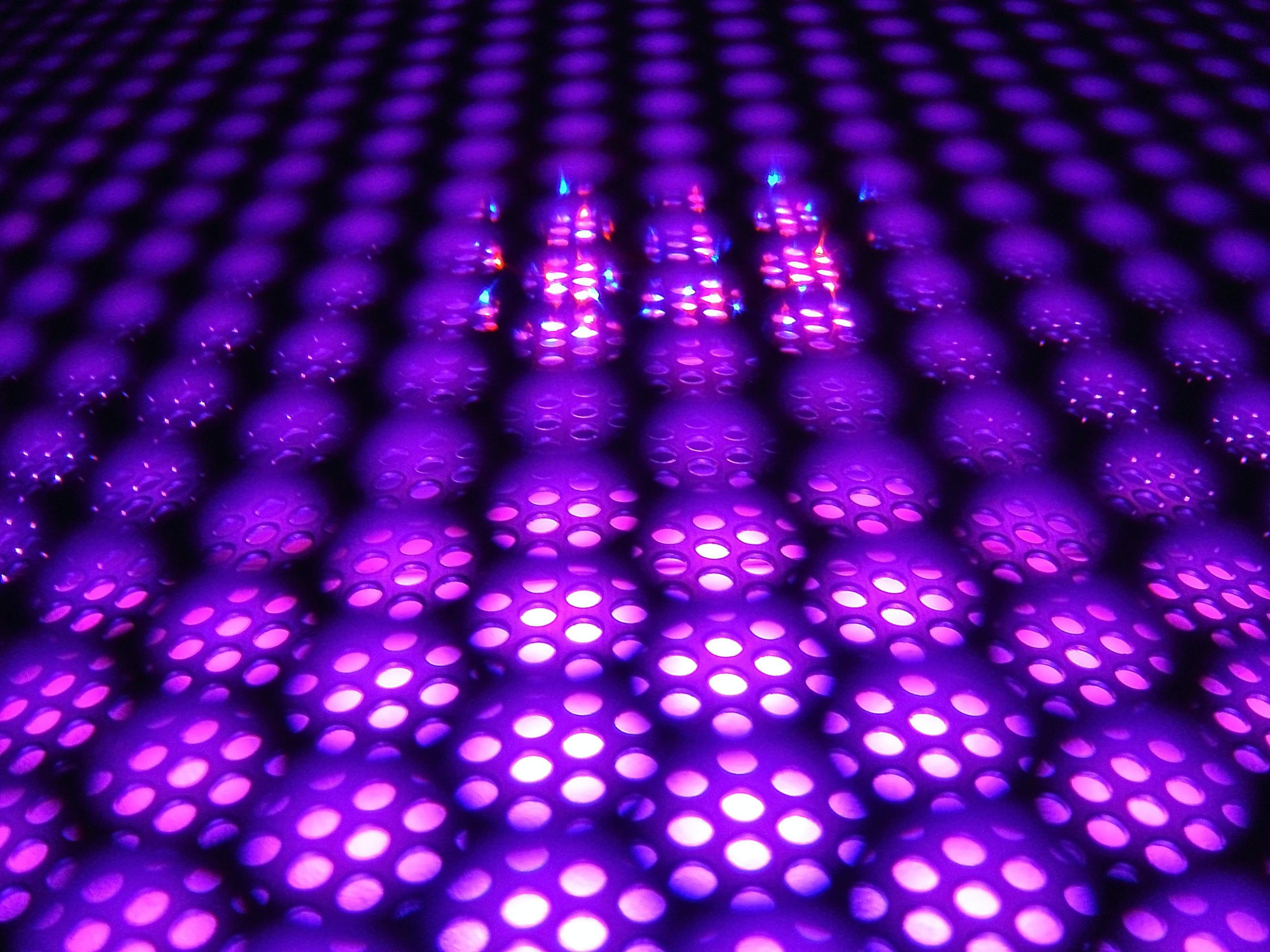 There's a lot of value in having an in-house product team: they know your company's needs inside and out, and you have full control over their product development process.
But many in-house teams are optimized to maintain existing digital products. Startups often don't have the time or experience to develop new ones. And whether your company is pushing an app update or trying to build the next big thing, ongoing innovation is key to staying relevant.
What's an effective way to set your product teams up for success? Consider partnering with an innovation consultant. In this piece, we'll go deep on six ways that innovation consultants can support the work of in-house product development teams to help organizations develop digital products that deliver real value to end users and, by extension, the organization as a whole.
1. Provide expertise and guidance
When we talk about product innovation, we mean more than dreaming up new features to release. We're talking about a value system that balances three things:
What users want

What businesses need

What's technically possible
To keep these things in balance, expert innovators don't rely on implementing a rigid design methodology. Instead, they approach work with a set of mindsets and behaviors that help them work differently.
These foundational aspects of product innovation might be unfamiliar to in-house product teams. But for experienced innovation consultants, it's their bread and butter.
Innovation consultants understand the value of design thinking, a product innovation mindset that encourages iterative, user-driven design. And they use frameworks like the double diamond approach to go big with ideas before zeroing in on a solution that balances users' needs with those of the organization.
Note that the best innovation consultants never assume they understand product needs and pain points. Instead, they ask users and stakeholders up front—and loop these people in at every stage of product development.
Innovation consultants also know how to embrace and learn from failure. It's key to understanding how a product can better satisfy users or function more efficiently. Failing (and learning) fast can help teams quickly refine an early-stage idea or prototype into a workable minimum viable product (MVP).
When looking for an innovation consultant, find one who can use their knowledge and expertise to help your internal team embrace product innovation. The result: a design-informed product development process that yields high-value outcomes.
2. Strategize and organize
You want your in-house product team to develop digital solutions that both make users' lives better and keep your company competitive. Getting there, though, requires a lot of strategic planning. It takes time and energy to define goals, build out project timelines, coordinate with internal stakeholders, and handle other strategic components of product development.
And as any experienced project manager knows, there are certain types of knowledge you just can't gain without first-hand experience.
A veteran innovation consultant has the experience necessary to strategize and organize new product development so your in-house team can do the work of actually developing the new product. One tool at their disposal is the innovation roadmap. This is a visualization of your whole product development timeline, from initial project prep to late-stage prototype testing. It helps teams establish realistic product phases and communicate progress to outside stakeholders.
The right consultant can use innovation roadmaps to help your in-house team accomplish clear, time-bound goals. They can also leverage their product innovation experience to offer nuanced guidance, like when to transition from user research to idea development, how to incorporate stakeholder feedback, and when additional roadmaps may be necessary.
An innovation consultant can also help your product team think strategically about its structure. They can, for example…
Suggest ways to optimize roles and responsibilities.

Create an open and curious environment that helps people feel comfortable working differently.

Teach folks how to recognize the best ideas, not just those from the loudest or most credentialed stakeholders.
With a skilled innovation consultant as a partner, your in-house product team can chart a clear course toward an MVP—and work more efficiently along the way.
3. Use collaboration to inspire creativity and innovation
One clear benefit of having an in-house product team is that you get full control. And when you've already established a way of working, an outsourced product development consultant can seem like a workflow disruption.
But an effective innovation consultant can help you optimize your work model for continuous innovation. They can bring product teams and business stakeholders together in new ways. The outcomes: more creative ideas, different viewpoints, and new discoveries.
What might this collaborative approach look like in practice? An innovation consultant might take the role of either an external guide or an embedded team partner. They can advise your in-house product team from a distance or work directly alongside your staff. In each role, they function as an experienced voice in the room, helping you generate the dozens of bad ideas that you need to find a good one––and also helping your product team recognize when to stop generating ideas and how to recognize their best.
An innovation consultant can also help your team members work together as an integrated product team. They can show engineers, designers, and product managers how to collaborate at every stage of the product development process to reach a high-value outcome faster.
In our experience, integrated product teams create enormous value for three reasons:
More people in the room means more perspectives to pull from. This equips your integrated team with new insights that ultimately strengthen your end product.

Collaborating in real time eliminates the rework that tends to happen when siloed teams toss work over the fence and move on.

As people from different disciplines collaborate with each other and external stakeholders, everyone deepens their understanding of the product, the business, and the users. This way, teams can start further down the road with every project.
Integrated teams tend to outperform their siloed counterparts. That's because the traditional "throw it over the fence" approach involves a lot of time-consuming clarification, friction, and rework. But when everyone's working together, they can align on tasks and priorities in real time.
While integrated teams tend to cost more upfront than siloed teams, they can save time, reduce friction, and foster learning in the moment—all invaluable during complex engagements. Ultimately, the advantages of an integrated team create a snowball effect that strengthens your end product.

This collaborative approach is a core part of product innovation. And it's proven to boost productivity and performance, helping you maximize the value of your innovation investment.
4. Show teams how to innovate on an ongoing basis
When you work with an innovation consultant, look for a partner who wants to help you with more than the project at hand. Innovation can't stop after a single product or update—and an experienced innovation consultant knows this. The right partner can help you establish an innovation culture in your organization that can continuously power innovation.
What might that look like? Throughout your partnership, an innovation consultant can…
Show your team the value of curiosity and collaboration. These principles help teams challenge their assumptions and refine ideas.

Teach folks to prioritize learning over expertise. This mindset enables teams to engage with everyone's input, learn from successes and failures, and iterate on each lesson.

Refocus work toward speed to value. Designing for long-term outcomes encourages teams to maximize the value of each product without rushing its delivery.
The goal is to equip your team with more than the tools to complete the project that's today's top priority. It's to set up your in-house product team to innovate on its own so that your organization never falls behind the competition.
5. Prepare your organization for any economy
It's clear that we're in a moment of economic uncertainty; a recession seems likely next year. And when it comes to innovation, recessions are a critical inflection point.
During a recession, decisions have an outsized impact on business performance. According to a Bain analysis, successes have a stronger positive effect—and failures lead to steeper losses. The companies that lose the biggest often fall into three recession traps:
Aggressively cutting their innovation budget.

Taking a scattershot approach to innovation.

Waiting too long to innovate.
To come out of a recession on top, then, business owners and companies need to be proactive and prioritize innovation in their business models . Hiring innovation consultants can make that possible.
At first glance, that might seem counterintuitive: an innovation consultant is an additional expense when the traditional wisdom suggests it's time to "do more with less." But tradition rarely leads to new thoughts or outcomes––that is, to innovation. And innovation is exactly what organizations need in a down economy.
What's more, when you pair in-house teams with expert innovators, you can create product outcomes that offset your initial investment. So ultimately, partnering with consultants prove to be more cost-effective in the long run.
The reason? It's rooted in a lot of what we've discussed so far. An experienced innovation consultant can work with your product team to clearly identify users' needs. They can help your team brainstorm big before homing in on a workable idea. And they can encourage regular prototyping and user testing that shortens your time to a powerful MVP. Consultants can provide expertise at a time when the decision-making process has such high stakes.
In short, consultants help in-house teams continuously optimize value. And when you're consistently producing higher-value products, your company will find that the investment in an expert guide was well worth it.
6. Enable your in-house product team to do their best
Economic uncertainty isn't the only threat to innovation right now. Many companies are still reeling from the Great Resignation. Although the wave of employee attrition seemed to slow over the summer, resignations are rapidly picking up steam again. If companies rely solely on full-time team members to innovate, they might exacerbate the conditions (like disengagement, overwork, and burnout) that tend to lead to resignations in the first place.
And even if employees don't leave, overextended workers won't be able to dedicate their full energy to robust ideating or strategic product development. That impacts the quality of your end product—and, ultimately, its value to your users.
With innovation consultants as partners, companies can help in-house teams strategically focus resources on doing new things. An innovation consultant can help teams develop and refine a product strategy that clarifies the path to an MVP. The consultant can distribute day-to-day work throughout an integrated team. And the right partner can equip teams with the right knowledge and mindsets to refine their innovation approach.
The overall benefit: a workforce that's more engaged in the innovation process and more satisfied overall.
Experienced innovation consultants can help you think big
Innovation consultants bring a lot to the table: strategic expertise, a design thinking mindset, and a commitment to boosting outcomes for users and your company. But to get the most out of a partnership, you'll want an experienced team.
You'll have one in TXI.
We have decades of experience helping companies innovate. We can help your organization lay the foundation for a different way of working. And from digital health to e-commerce, we have a wide range of industry exposure that can help you tailor a digital solution to your needs. Interested in learning more? We'd love to start a conversation.