How one manufacturing company is leading the industrial IoT revolution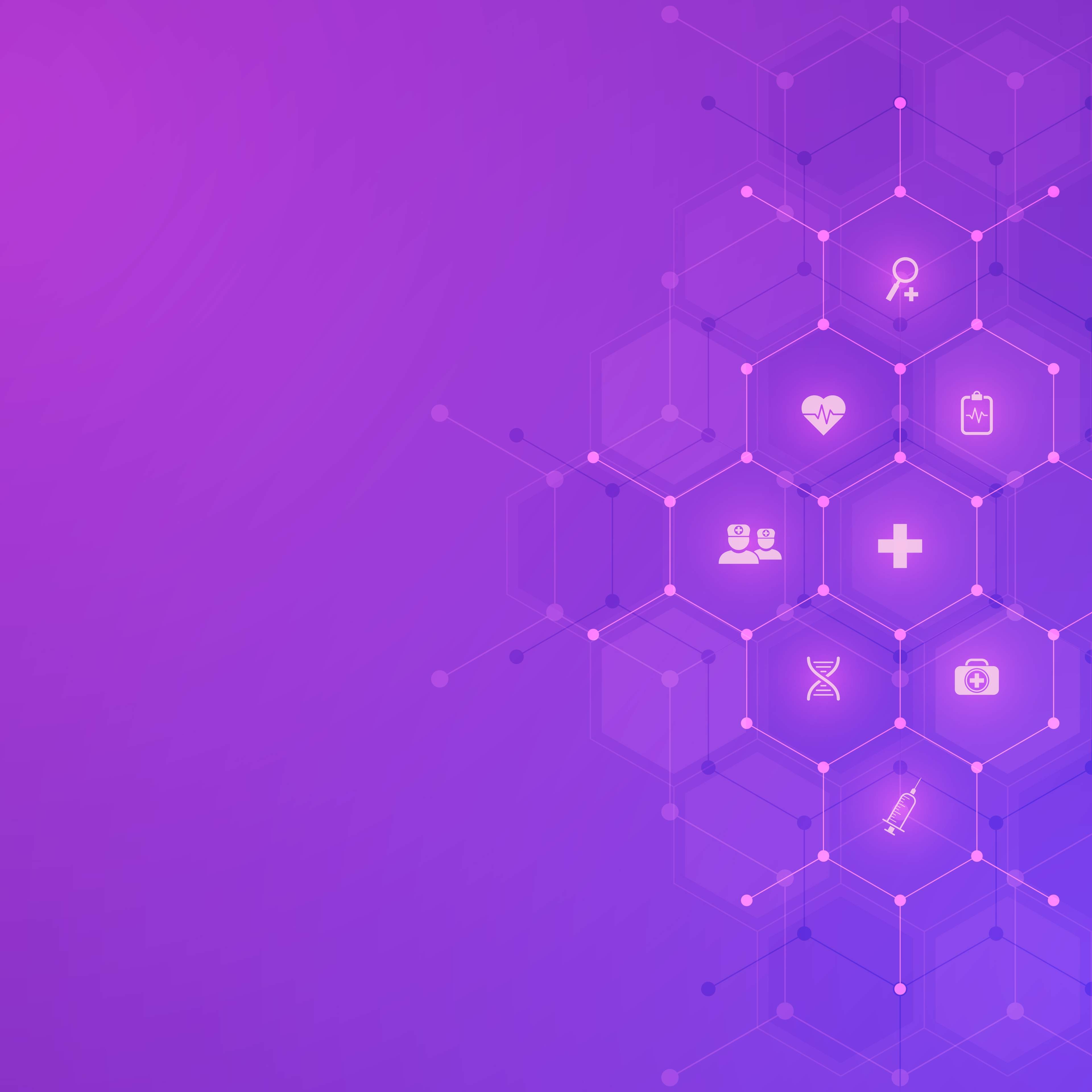 Over the last 20 years, Dickson—a global leader in environmental monitoring and compliance solutions—has made the leap from old-school manufacturing company to tech-enabled industry giant.
Today, Dickson is part of the "titanium economy," a group of industrial companies that have used the industrial Internet of Things (IIoT) to transform their operations and foster a data-first culture of innovation. These companies power America from behind the scenes—and their performance rivals the Facebooks and Amazons of the world.
How did Dickson establish itself as an innovative leader in this space? In this six-part series, we'll tell that story. We'll look at how the trusted relationship between TXI and Dickson has led to a new culture of innovation. And we'll explore how an innovation partner can help manufacturing companies…
Establish deep trust among product teams and customers.

Break down internal silos to support continuous innovation, especially in the industrial IoT space.

Sell a state of mind that alleviates customer pain points with every digital product.

Build an innovation culture that adapts easily to changing conditions.

Deepen their community and national impact.
First, though, here's an overview of how Dickson made the transition from 20th-century operations and mindsets to a culture of continuous innovation in industrial IoT.
Phase 1: Adding a new sales channel
In 2002, Dickson was selling products on its website. But the shopping experience wasn't optimized for users.
The site was largely designed to support Dickson's paper catalog operation, and Dickson was using a legacy mainframe to process orders. The then-standard method for tracking user behavior—weblog parsing—was time consuming. Since data analytics and visualization capabilities were limited, Dickson struggled to fully understand user behavior and needs.
But that understanding was key to staying competitive. In 2002, customers were rapidly shifting away from in-person buying experiences and gravitating more to the ease of shopping online. Dickson knew it needed a user-optimized site experience to delight existing customers and attract new ones.
That's when the Dickson team partnered with TXI. They needed help measuring and analyzing user activity so they could improve their ecommerce experience. With better data collection around user engagement, the team could…
Decrease catalog mailing expenditures via more targeted customer outreach.

Point people toward products that better suited their needs.

Encourage people to learn more about Dickson.

Better understand the performance of marketing and catalog campaigns.
In this first stage of our partnership, we designed a two-part solution: custom web analytics software and a new digital sales channel.
To build the custom web analytics software, we aggregated data across multiple sources (web, order records, catalogs, and ERP). We also built up the sales team's data analytics capabilities. Over time, we deepened our understanding of what customers wanted, like data loggers versus chart recorders.
These user-driven insights guided our approach to the digital sales channel. Throughout the product development process, we…
Embedded ourselves in Dickson's sales team to understand their order flow and business practices.

Integrated a new web property over the existing ERP system.

Helped in-office teams understand both marketing and catalog analytics.
Dickson's early embrace of digital transformation set the stage for incremental, iterative development—i.e., long-term innovation––in the decades to follow.
And as we iterated on the digital sales channel, we learned more about Dickson's other products––those that would become its industrial IoT solutions. That understanding helped spark the idea for what became Dickson's flagship digital product: DicksonOne.
Phase 2: Future-ready technology via smart IIoT sensors
In getting to know Dickson's IIoT devices, we quickly learned two things:
Customers buy Dickson IIoT sensors for the security they provide. Many sensors monitor key environmental conditions. Data loggers, for instance, ensure that sensitive metals or pharmaceuticals are stored in the right humidity and / or temperature range.

Legacy IIoT sensor technology required critical optimization to deliver on customer expectations. In the early 2000s, Dickson's cellular-connected data loggers (standard at the time) needed to be optimized with wifi connectivity. This would enable Dickson to transmit more readings at faster speeds, giving their customers constant peace of mind.
In short, Dickson needed to modernize its products' capabilities, or else risk turning customers away. But the work didn't stop after a single upgrade. Dickson wanted to stay at the forefront of its industry—and that meant continuously adapting its industrial IoT sensors to next-gen tech ecosystems.
What we recommended: a wifi-connected logger and a companion digital platform for real-time data analysis, visualization, and process automation. By giving customers fast online access to logger data, Dickson could enable around-the-clock product monitoring and slash downtime with immediate insights.
The Dickson team recognized the importance of adapting to changing conditions. So we worked with their engineers to prototype a logger with wifi connectivity in Arduino that could feed sensor data to a piece of companion software, enabling much more in-depth analytics. We then modeled such a platform—the first iteration of what became DicksonOne.
Once the Dickson leadership saw the wireless sensor technology in action, they immediately recognized its industrial applications. DicksonOne is groundbreaking for industrial customers: it's the leading environmental monitoring system. The product…
Monitors each wifi-connected data logger, typically located on a factory floor or in a pharmaceutical warehouse or storage facility. (Pharmaceutical companies are core Dickson customers.)

Maps hot and cold spots throughout a site via smart IIoT temperature and humidity sensors.

Alerts customers based on custom triggers, like if a logger has stopped recording or if a temperature reading is too high for too long.

Outputs configurable recurring reports (e.g., daily, weekly, or monthly).
At every stage of design and development, the TXI and Dickson teams played complementary roles. Dickson came in with its own expert-informed product vision and deep industrial compliance expertise. TXI brought its product innovation know-how to bear on that expertise to help build iterative products optimized for user desirability, technical feasibility, and business viability.
Phase 3: Prepared for anything
20 years of ongoing innovation has enabled Dickson to establish itself as a member of the Titanium Economy—and, critically, avoid the digital transformation pitfalls facing many of its competitors. As a result, Dickson has been able to…
Expand into international markets by acquiring a French environmental IIoT sensor manufacturer.

Help customers achieve regulatory compliance when unexpected events change the game (e.g., via automating COVID-19 vaccine temp reporting in DicksonOne).
Key to these successes: a massive perspective shift from selling physical devices to selling a tech platform—and, ultimately, a state of mind. And at every stage of our engagement, we've helped the Dickson team refine toward more user-centric and data-driven IIoT solutions.
In this next evolution of our partnership, we're making a lot of high-impact changes. We're giving Dickson full visibility into their product development stack. We're giving customers more access to DicksonOne code. And we're helping Dickson improve its product documentation. Our long-term goal is to equip the Dickson team with the right tools to sustain a culture of innovation.
Next in our series: How trust powers IIoT innovation
Over the last two decades, the invaluable partnership between TXI and Dickson has transformed the way Dickson designs IIoT solutions, imagines use cases, and engages with customers. But our partnership couldn't have flourished without a foundation of trust, both among our teams and from Dickson's users.
Up next: why trust is key to outperforming in the Titanium Economy—and how an experienced partner can help foster it.
And if you'd like to start a conversation, we'd love to hear from you.
Published by Andrew Horner , Jason Hehman in Industrial