TXI receives honorable mention in Fast Company's 2022 Innovation by Design Awards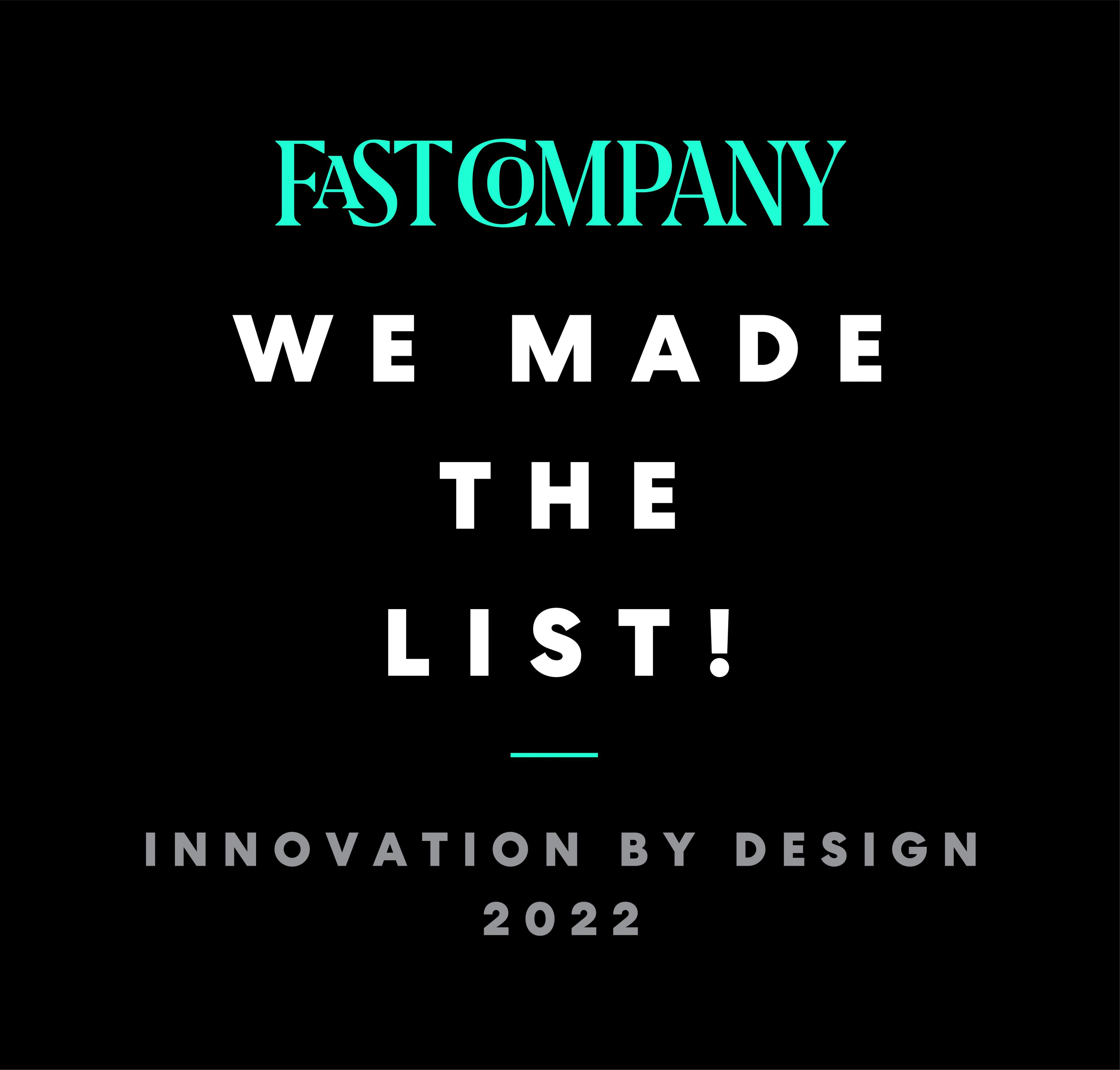 TXI is excited to announce that we've been honored by Fast Company as a part of its 2022 Innovation by Design Awards. The program highlights designers and businesses solving today's and tomorrow's problems. See the full list here.

Our lives revolve around screens and digital products. From personal banking and to-do lists to meditation and music, there seems to be an app for everything nowadays. And the pandemic made our reliance on technology and apps even more prevalent. But Gartner says that 99% of apps fail – resulting in a massive waste of time and money for the company that made it.
TXI knew why most digital products fail: focusing too much on "wowing" the client instead of the end users and stuffing apps with useless features. But the problem – and something experienced by many product innovation firms – was that getting there felt disjointed and too subjective. Gut checks and "feel" were too-often-used methods to make major decisions around client work, and there was no north star guiding how TXI built digital products.
So in 2021, TXI established common design principles to serve as a lightweight checks and balances system, assuring them at each decision point that they were headed down the "right" path. We knew that while the best design work is rooted in user research, there's always a gap between what the research says and how designers interpret and translate it. And without principles, it's just as hard to do between designers—especially on teams where the strongest wills and most impassioned perspectives prevail.
TXI landed on a set of five design principles that could accommodate an ever-changing client portfolio:
Humanity: Designing for the needs of the most marginalized user creates better experiences for everyone.

Curiosity: Always interrogate assumptions and invalidate hypotheses.

Ingenuity: Identify powerful connections between disparate ideas and seemingly unrelated patterns

Clarity: Distilling ideas to their essence is about reframing and summarizing concepts—not simplifying them.

Quality: Harnessing the power of sensory language (color, imagery, symbols, sound, haptics) connects the identity of an experience to a user's expectations.
These design principles have been a boon for TXI's clients. It worked with Theragen, creator of a lumbar spine fusion device, to enhance an accompanying mobile app that traditionally suffered from low patient adoption rates. The app allows back surgery patients to log their therapy sessions at home – which helps doctors create more tailored recovery plans. By leveraging Humanity as the guidepost for building the app, TXI was laser-focused on patients' complex needs and behaviors as it built a new app.
This resulted in an app with fewer features that provides value to the day-to-day lives of patients. Theragen saw app adoption rates double after working with TXI. It also led to improved patient outcomes. One year after surgery, patients who received 9 months of lumbar fusion device therapy were more than twice as likely to achieve overall success versus placebo control.

Published by TXI News in News