The secret to evaluating innovation partners for IIoT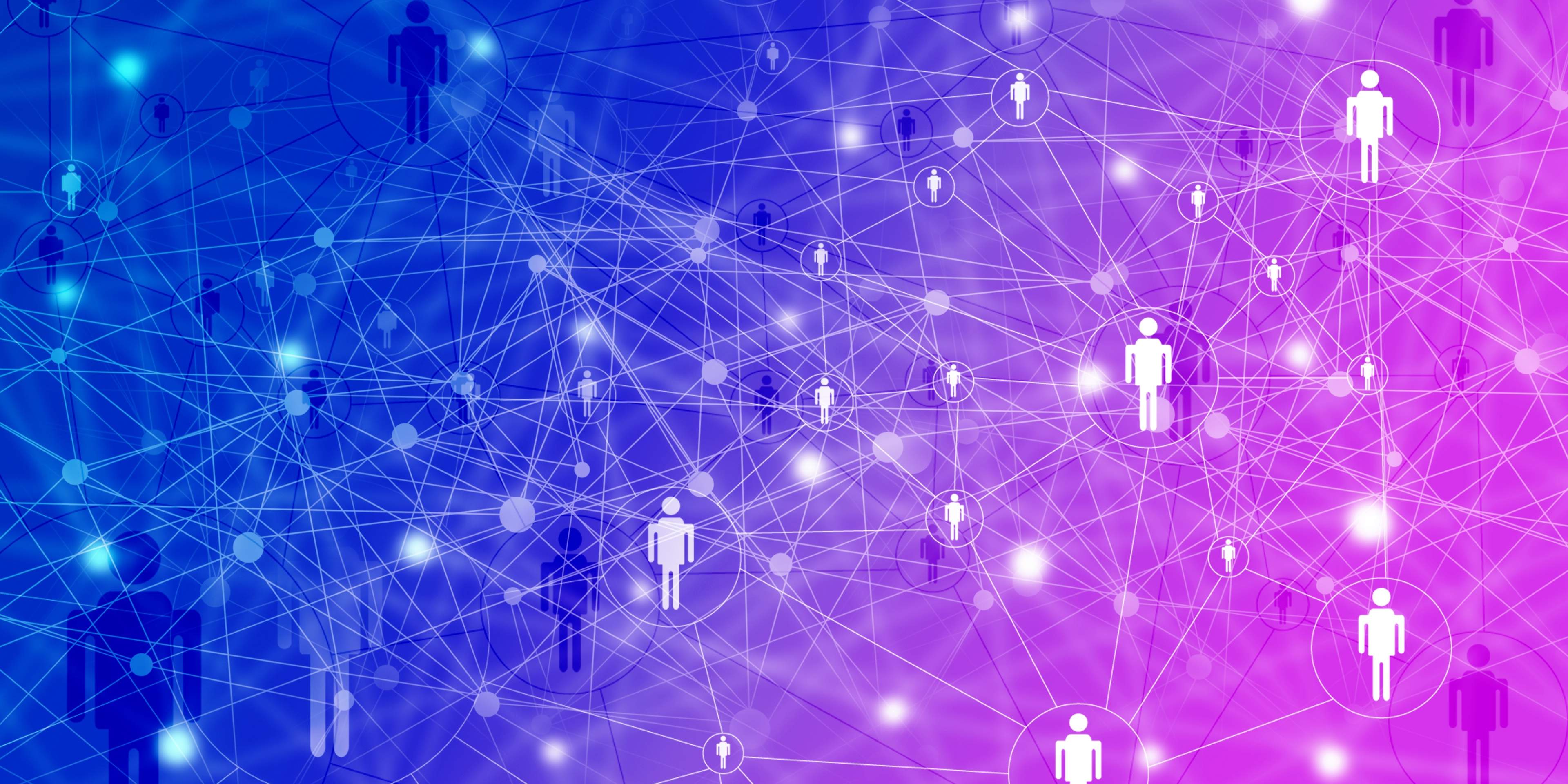 Today, Dickson is a leader of the "Titanium Economy," a group of unsung manufacturing heroes building the tech- and digital-first infrastructure powering the Fourth Industrial Revolution (also known as Industry 4.0).
But Dickson didn't become an industry leader overnight—and the company didn't accomplish that work alone. Since 2002, it's had a trusted innovation partner in TXI.
Over more than two decades, Dickson and TXI have worked together to modernize Dickson's ecommerce platform, design wifi-connected data loggers, and build a new flagship product: DicksonOne. By collaborating with an innovation partner, Dickson has gone from a legacy manufacturer to a top producer of environmental monitoring IIoT solutions.
How did Dickson know what to look for in an external partner? And how did the company realize that it had found the right one?
In this piece, we'll use Dickson's story to define the key ingredients of a valuable innovation partnership. But first, a closer look at what an innovation partner is—and how manufacturing companies can work with one to power ongoing innovation.
What is an innovation partner?
An innovation partner leverages expertise, strategy, and collaboration to help companies build digital solutions with real user value. In our experience, these have meant anything from a centralized knowledge store for biopharma scientists to automated research tools for global consultants.
No matter the engagement, an experienced partner often wears several hats, from project manager and strategist to innovation champion or mentor. They can work with in-house product teams to…
Clarify their product strategy. An innovation partner will help develop an innovation roadmap to define a timeline and identify deliverables to prioritize. Along the way, they'll also define team roles and responsibilities to boost productivity and collaboration.

Optimize products for usability. An innovation partner will interact with users to understand their needs and craft the stories that will deliver those users the most value. Then, they'll continuously refine that understanding throughout the engagement.

Fill in the knowledge gaps that hinder consistent innovation. An experienced partner will show teams when to stop ideating or when to enter the next product development stage. They'll also teach folks how to stay curious and learn from failure.

Identify new ideas on an ongoing basis. With the right innovation partner, the work doesn't stop at an MVP. They'll follow a path to continuous discovery, generating ideas that can improve existing tools, introduce new digital products, and reach users in new markets.
In the next section, we'll look at the specific value of innovation partnerships when building IIoT solutions.
Why is an innovation partnership important for IIoT?
Industrial IoT is the backbone of the Fourth Industrial Revolution, or "Industry 4.0." In this new phase of industry, tools like wifi-connected sensors, data loggers, automated analytics, and mobile apps work together to eliminate manual processes and give customers peace of mind.
For Dickson, these cutting-edge tools are the fruit of a long-term innovation partnership with TXI. Through co-innovation, Dickson has developed highly usable IIoT solutions that meet its customers' unique needs.
What do those needs typically look like? These days, users want IIoT products that…
Are optimized to solve everyday user problems. Customers use IIoT devices to monitor highly sensitive products (like vaccines or metals) in dynamic industrial environments. A spike in temperature, pressure, or humidity can compromise a whole batch. To operate with confidence, customers need access to well-organized information about the conditions of a warehouse, refrigerator, or storage facility.

Come with a companion mobile app. A mobile app lightens the manual load of reviewing and analyzing data loggers in person. Instead of physically checking loggers in, say, a humidity-controlled storage room, customers can pair a mobile app with each wifi-connected logger on site. This way, they can remotely monitor the environment and quickly extract insights.

Adapt to changing customer and industry needs. Many IIoT devices have been slow to integrate with the latest technology (for instance, by upgrading from USB to wifi and Bluetooth connectivity). Customers need solutions that can relay high-volume data at the fastest possible speed.
Historically, manufacturing companies haven't always built IIoT products with these needs in mind. Many of these companies know they need to optimize their products for usability or modernize their capabilities. But the reality is that in-house teams may not have the time, tools, expertise, or company culture to know where to start.
The good news: an external innovation partner can help companies transform their products and operations to consistently meet user needs. This way, they can sustainably build IIoT solutions that serve as helpful tools—and gain a competitive advantage in Industry 4.0.
In the next section, we'll use Dickson's relationship with TXI to identify the key ingredients of a successful innovation partnership.
What should companies look for in an innovation partner?
Dickson's decades-long partnership with TXI has been defined by five innovation principles:
A clear value system for product innovation

An immersive approach to building trust among in-house teams

A collaborative mindset for discovering new ideas

A strategic perspective on IIoT development

The drive to foster a culture of ongoing innovation
These principles are essential to any successful innovation partnership. Let's look at how TXI has applied each one to help Dickson build its wifi-connected data loggers and the DicksonOne app.
1. A clear value system for product innovation
For skilled innovation partners, product innovation has a specific meaning. It's a value system that balances the needs of…
End users.

The business.

The technology available.
This structured value system is one reason why TXI has sustained a long-term relationship with Dickson. With every project, we've leveraged user-first research and design principles to build modern, intuitive, and cost-effective solutions that make good on Dickson's investment.
Core to our way of working is an iterative approach to design that encourages curiosity and embraces failure. Together with Dickson, we've cast a wide net for ideas before homing in on the next big thing—from a DicksonOne prototype to custom reporting tools.
Throughout our co-innovation partnership, we've been careful not to assume what users need. In the IIoT space, assumptions can lead to burdensome products with clunky UIs or hard-to-digest data formats. To accurately gauge users' needs, we talk to them. Then, we regularly check in to keep our work aligned.
2. An immersive approach to building trust among in-house teams
A potential innovation partner can help companies make adventurous digital products that wow customers. But that kind of healthy risk-taking depends on trust—something TXI fostered with Dickson from the start.
In 2002—well before imagining Dickson One—Dickson asked TXI to help it optimize its ecommerce site for users. Despite customers' embrace of online shopping, Dickson's site was mainly geared toward its paper catalog service. And its sales team was searching for an efficient way to understand users' site activity and make satisfying changes.
To balance user and business needs, TXI embedded itself in the sales team. At the time, Dickson used a legacy on-prem order processing system. So we shadowed employees to better understand their order flow and find ways to seamlessly digitize the process.
We also built a web analytics tool to help the sales team direct customers to the right products. Simultaneously, their reps were able to reduce the number of mailed-out catalogs. This way, they could optimize their resources for an ecommerce push.
As we spent more time with the team, Dickson trusted us with operational details that are traditionally gated, like P&L sheets and top revenue generators. Our team was also empowered to ask questions like: "Why are we using this product in this way? And how can we improve it?"
With a trust-centered innovation partnership, we gained valuable insights into Dickson's business needs that ultimately paved the way for the DicksonOne ecosystem.
3. A collaborative mindset for discovering new ideas
Collaboration is central to a successful innovation partnership. In our relationship with Dickson, a collaborative mindset has deepened trust among integrated teams. It's also created room for a wealth of ideas—like our pitch for wifi-connected data loggers and a companion app.
Through our immersion in Dickson's in-house teams, we learned more about the company's cellular-connected data loggers. We saw room to embrace wifi as a core technology. And we were confident we could transmit logger data to a cloud-based environmental monitoring platform.
The Dickson team was sold. So we leveraged our respective strengths to refine these concepts into a powerful IIoT ecosystem (i.e., DicksonOne).
Dickson came to the table with a clear, industry-informed product vision. For example, the team understood how and when DicksonOne should alert customers if a temperature reading went out of range.
TXI, on the other hand, had the right product innovation background to effectively capture users' needs. We worked with Dickson stakeholders to interview user groups (including both existing and potential customers), craft user stories, and pilot prototypes. Together, we successfully built a DicksonOne ecosystem that today defines the Dickson experience.
The nature of our collaboration has changed over time—from defining what to build to making incremental product changes. But no matter the project at hand, our partnership has been an ongoing conversation.
4. A strategic perspective on IIoT development
Our initial pitch for the DicksonOne ecosystem was more than an idea. It was a strategic play to position Dickson as a leader in cutting-edge, user-first IIoT solutions.
In the mid-2000s, wifi was going mainstream—and changing customer expectations about connectivity and speed. By quickly embracing wifi and cloud-native technology, Dickson could satisfy customers and gain an early competitive edge.
As we've refined DicksonOne, we've offered additional strategic guidance to help Dickson improve the user experience. One recent move: adding a dedicated designer to our integrated team.
Our designer has helped us clarify our design system and create a more consistent UI for DicksonOne. They've also worked with the team to prioritize new app features that more intuitively label data or eliminate manual processes.
Two recent examples: our integrated team rolled out a digital repository for calibration certificates and equipment-based organization for logger data (e.g., "Refrigerator 1 in Room A"). For users, these features are a huge efficiency boost. And from a bird's-eye view, they reflect a broader strategic focus on high-impact ongoing updates to DicksonOne.
Want to learn more about these features? Our previous piece has the details.
5. The drive to foster a culture of ongoing innovation
In this latest stage of our innovation partnership, we're helping Dickson lay the cultural groundwork for more incremental innovations like the ones we've described.
At the team level, we've upskilled Dickson's engineers on React Native, which helps devs quickly build easy-to-use native mobile apps. With a full React Native stack, our integrated team can deliver a more seamless user experience with each product update.
At a company level, we're also using DicksonOne to position Dickson as a compliance partner for clients—and, in turn, unearth new ways to deliver value.
Many of Dickson's customers operate in highly regulated industries, like healthcare or pharmaceutical R&D. So we're equipping them with new app features to achieve compliance at scale, like COVID-19 vaccine report types and more granular permissions management.
As we continue to discover compliance-focused applications for DicksonOne, we'll help Dickson chart a path to sustainable innovation.
Next in our series: How to break down innovation barriers in Industry 4.0
With a trusted innovation partner, Dickson has continuously adapted its IIoT products to users' changing needs. And over time, it's transformed its internal mindset and methods to sustain the work.
As with any engagement, there were roadblocks along the way. But Dickson developed a toolkit for overcoming the biggest barriers to innovation.
In our next piece, we'll draw from Dickson's playbook to explain how companies can break down innovation barriers and gain a foothold in Industry 4.0.
Want to start a conversation about IIoT innovation? We'd love to hear from you.