How one US industrial firm expanded to a highly regulated European market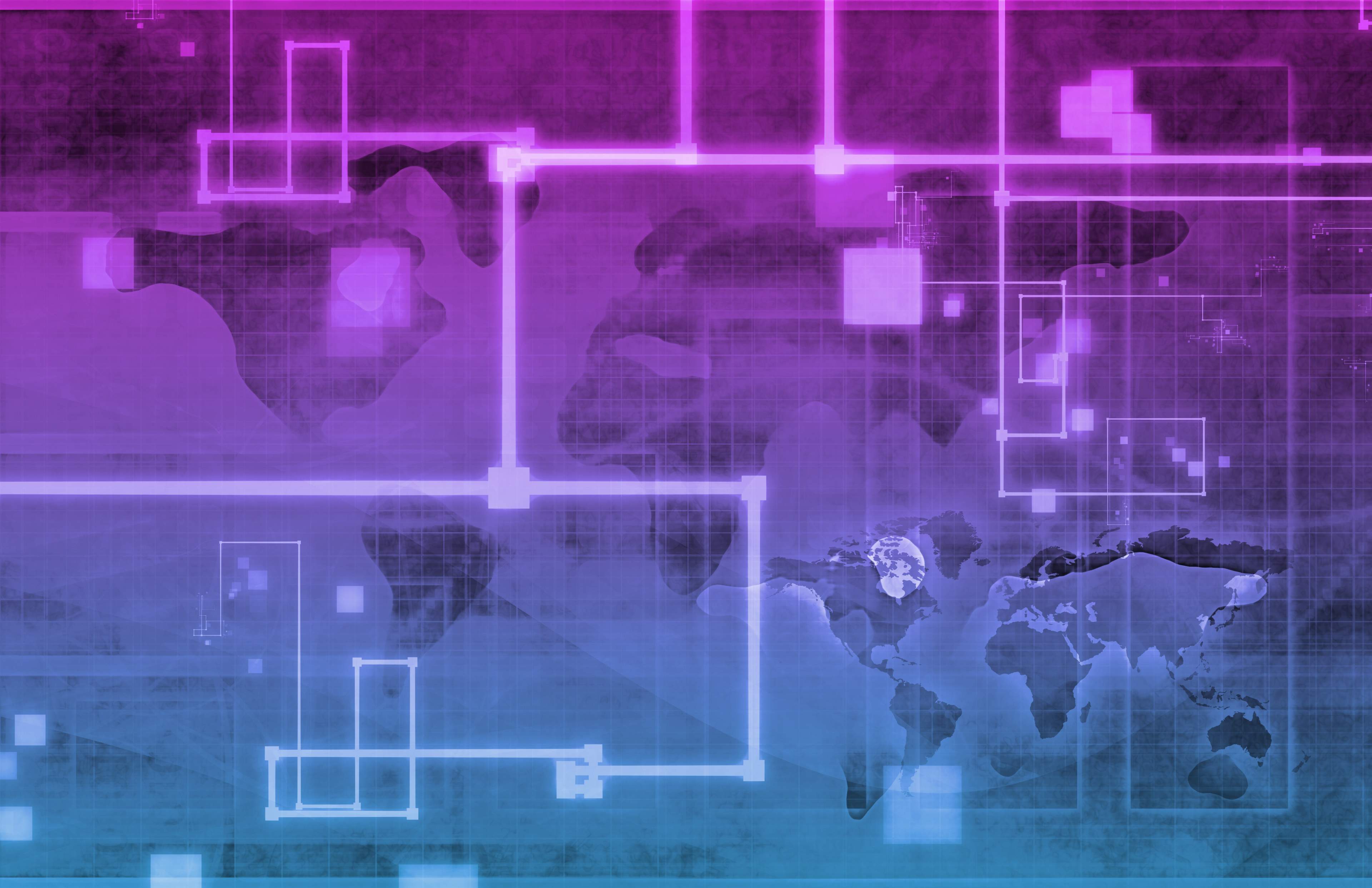 In 2019, one US industrial company—Dickson—acquired a French manufacturing leader (Oceasoft) in its first step toward becoming a global supplier of environmental monitoring solutions.
But before it could start selling to the European market, Dickson had to integrate its software with Oceasoft's hardware. To do that, it had to blend two teams from wildly different work cultures used to operating in vastly different regulatory environments.
What was Dickson's strategy? To foster cultural change on the ground, it wanted to understand its French arm's day-to-day operations and gradually introduce new ways of working. That process called for an experienced guide. So Dickson tapped one it could trust: TXI.
For industrial companies with similar global aspirations, we'll tell the story of Dickson's expansion to Europe—and the way TXI supported Oceasoft's journey toward a sustainable culture of innovation.
Phase 1: Acquiring Oceasoft to blend smart American software with smart European hardware
Since its founding in 1923, Dickson has been a leader in environmental monitoring solutions—and, most recently, industrial IoT. Its WiFi- and Bluetooth-connected data loggers continuously transmit environmental data (e.g., temperature, pressure, or humidity levels) to Dickson's flagship software platform, DicksonOne. There, customers can monitor the status of products (like vaccines or sensitive metals) and proactively respond to environmental changes.
In the late 2010s, Dickson saw an opportunity to upgrade its environmental monitoring hardware. The question was whether to build or buy.
The Dickson team knew that the do-it-yourself approach would require a long innovation cycle: because there's no way to patch an issue after rollout quickly, each product update would have to last for years.
Acquiring best-of-class hardware could be a time-saving alternative. And paired with the DicksonOne platform, smart hardware could give Dickson customers a far more powerful remote monitoring system.
Enter Oceasoft. Based in France, the environmental monitoring manufacturer was Dickson's peer in the European market. But three aspects of its business made it stand out:
A hardware-first specialization. While Dickson specialized in environmental monitoring software, Oceasoft had heavily invested in developing smarter firmware and enabling long-range data transfers for its environmental monitoring hardware. The result: a cutting-edge fleet of off-the-shelf data loggers, receivers, and sensors.

A robust hardware supply chain. Well before the COVID-19 pandemic's supply chain disruptions, electronic component shortages made it difficult for US-based companies to build new hardware. But as a hardware-first company, Oceasoft had enough inventory and supply partners to weather such challenges.

Strong inroads in the EU. As a French company, Oceasoft was already certified to sell products throughout the EU—a status that could take an American company like Dickson years to achieve. Moreover, Oceasoft had strong European connections in industries like pharma, which overlapped with Dickson's target customer base.
For Dickson, the potential was clear: blending its software with Oceasoft's hardware could power a supercharged suite of IIoT offerings. And with the teams' respective skill sets, they could work together to build ever-more-powerful solutions with the potential for multinational distribution.
So Dickson opened up talks to acquire Oceasoft. And in 2019, the companies closed the deal.
Phase 2: Tapping a trusted innovation partner to align teams
With the acquisition papers signed, Dickson and Oceasoft focused on establishing a common way of working between its US- and France-based teams. The companies needed to operate as a cohesive entity to fully integrate their environmental monitoring products and reach a larger market. And that meant getting everyone on the same page.
Thankfully, Dickson had a trusted partner with decades of experience aligning teams. That partner was TXI.
Since the early 2000s, TXI has worked with Dickson to evolve and digitize its products and develop DicksonOne. Along the way, TXI helped Dickson…
Work together to dream up big ideas and refine potential solutions.

Develop products in small, manageable chunks.

Embrace and learn from failure.
This culture didn't manifest overnight. It took a lot of learning, conversations, and long-term investment in the people on the ground. In other words, it took the kind of work Dickson and Oceasoft wanted to replicate in France.
TXI was happy to help. Our team dispatched one of our experienced consultants to support Oceasoft's in-house software teams as an interim project manager. Her job: to gradually lay the groundwork for a blended company culture.
Phase 3: Incrementally building a more agile company culture
In working with Oceasoft, TXI had to balance three key dynamics:
Oceasoft's existing practices. Oceasoft joined the Dickson family with its company culture, habits, and norms. Importantly, it was used to a careful development pace designed to clear regulatory hurdles. This often meant months of paperwork, audits, and testing.

TXI's outsider status. Although TXI and Dickson had a years-long partnership, our team was entirely new to Oceasoft. To foster change, we first needed to develop trust.

The culture gap between the US and France. Oceasoft was used to a France-specific culture, from different working hours to co-located meetings. There was also a language barrier: many Oceasoft employees spoke English as a second, third, or fourth language.
Dickson and Oceasoft weren't looking for a prescriptive consultant. They wanted a collaborative partner to help find a balanced working style supporting the blended company's product goals.
Critically, change also needed to happen at a sustainable pace. An aggressive shakeup could quickly alienate employees. But with snail-paced tweaks, it could take years for teams to align fully.
How did our consultant help? She started by simply listening. She sat in on meetings, watched how teams used digital tools and tried understanding each team's daily workflow.
As a fly on the wall, our consultant could identify short- and long-term areas for improvement. But just as importantly, she was able to build trust at Oceasoft early on. She could show that TXI was there to learn—and use those lessons to help gradually foster a blended culture.
Let's explore some specific ways our consultant supported Oceasoft's cultural change.
1. Empower teams to communicate in their native language
Oceasoft already used English throughout its customer-facing communication channels and product documentation. But many preferred French for internal communication, especially for more technical conversations.
For instance, in an hour-long estimation meeting, using French to explain a blocker or walk a teammate through a complex solution was more efficient.
Early on, our consultant encouraged the development team to use French whenever folks needed to. And she opted out of the technical estimation meetings. This way, the team could maintain an environment that enabled quick and comfortable communication. And it could serve as a model for the other teams.
2. Support focused product time
Our consultant quickly noticed that folks typically had several three-hour meetings every week. What's more, people often switched product contexts multiple times a day. The impact: limited time for deep, focused product work.
To support more focused product time, our consultant worked with folks to…
Reduce the meeting load. Teams shortened each meeting, made most of them optional, and started regularly recording them so folks could reference what was discussed on their own time.

Limit context switching. Each weekday was dedicated to a specific product line, and Tuesdays became no-meeting days to encourage deep work.
3. Encourage iterative, incremental development
No company ever goes fully Agile (unless it perhaps starts that way). But an experienced consultant can work with in-house teams to integrate Agile thinking alongside existing necessary practices. This way, teams can optimize efficiency within any industry or regulatory constraints.
This gradual integration process was one of TXI's goals with Oceasoft. When our consultant started working with the software teams, she noticed a working style that looked a lot like this:
The development team would spend months building a release.

The quality assurance (QA) team would spend months on automated testing, manual testing, and bug reports.

The development team would debug the release before a final QA check.
This approach was built to let Oceasoft maximize the quality of each release—a must for customers in pharma, healthcare, and other highly regulated industries. But it also made it tough to identify and address bugs quickly. And without regular testing, teams couldn't gather product feedback early in development.
To balance these considerations, our consultant encouraged more iterative, incremental development and a QA model that delivered quality and allowed a faster pace. This process involved…
Integrating QA team members into dev-specific Agile rituals. This added more voices to the room, prompting devs to consider new ideas to streamline their work.

Breaking down development and QA phases into shorter cycles. This gave teams more room to iterate on development and QA and faster problem-solving.

Introducing regular product demos. This process was gradual, starting with one big quarterly demo (i.e., once per release). There are 30-minute demos every two weeks (i.e., every sprint). And everyone from QA folks to documentation writers can provide regular feedback.
While Oceasoft still uses some intentionally slower ways of working, its steady Agile adoption has helped it deliver more value faster.
Every big-picture culture shift starts on the ground
Today, Dickson's Oceasoft arm looks substantially different than in 2019. Folks use more standardized Agile processes and capacity management practices. They collaborate more across teams to ideate and problem-solve. And they've learned to embrace failure as part of an iterative development approach.
The takeaway for manufacturing leaders? Every culture shift needs someone to guide teams' day-to-day work. Even minor tweaks to a daily 15-minute standup can have an enormous impact. With a partner to "keep the wheels on the bus," teams can gradually build the momentum they need to sustain continuous innovation.
Looking for a partner to help your company evolve your culture? We'd love to hear from you—let's start a conversation.


Published by Judith Sol-Dyess