Building the right digital product to improve the mental health of LGBTQ+ youth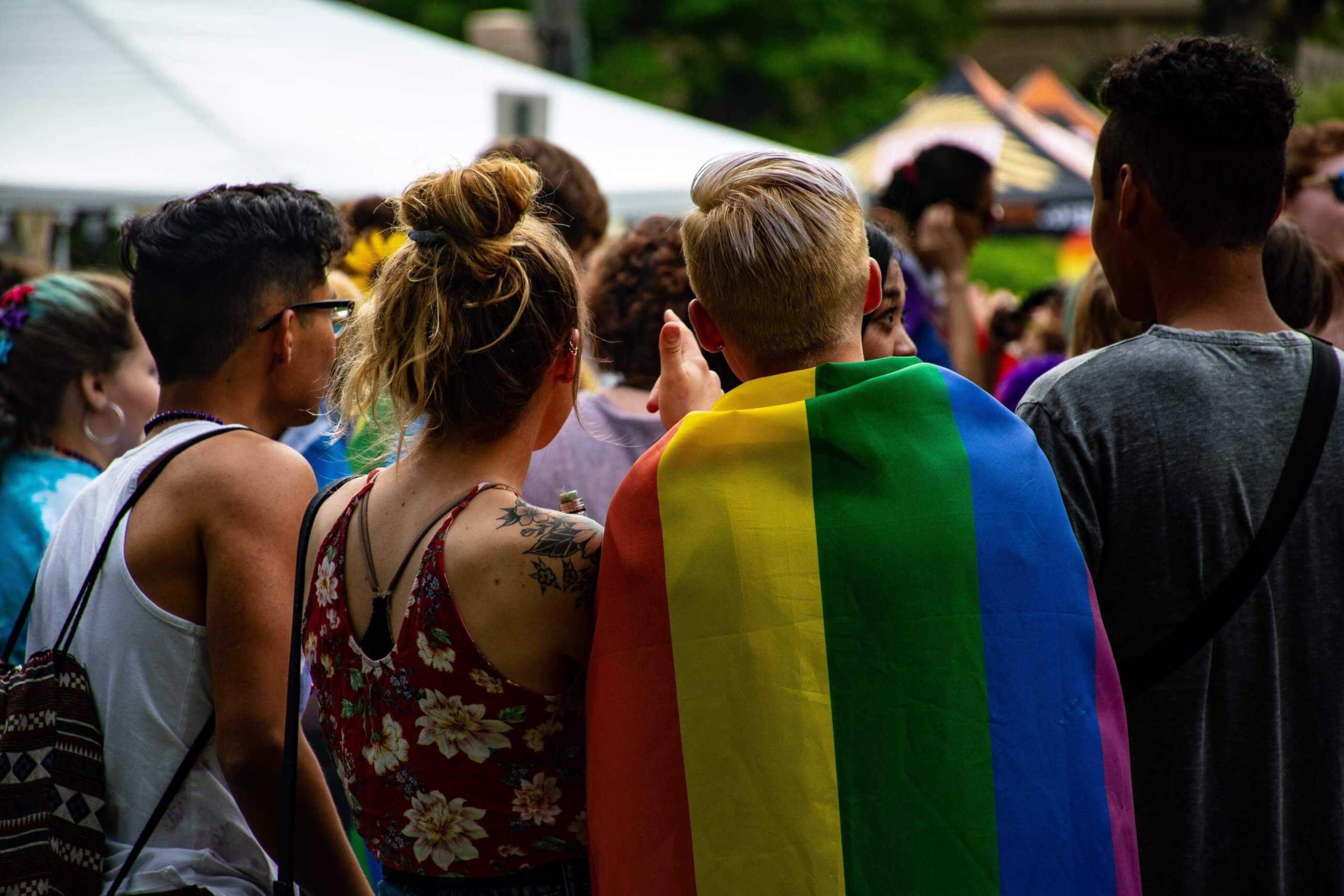 The brief
"All young people, regardless of sexual orientation or identity, deserve a safe and supportive environment in which to achieve their full potential."
There is a profound opportunity to use technology as a force for social connection responsibly. However, mainstream platforms such as Instagram and Snapchat fail to provide the emotional support many young people are seeking and often lead to the magnification of existing voids, negatively impacting their well-being in the long term.
HopeLab, a social innovation lab committed to supporting and improving the health and happiness of young people, is using science-based research to reimagine how social platforms can safely and effectively benefit young people's lives. With nearly 97% of American adolescents (aged 13–17 years) having a social media profile, the evidence shows this mainstream form of media is the optimal channel for serving this population and supporting its mental health.
As a tech innovator, HopeLab was searching for a custom software development partner to help them evolve and scale their existing digital product into a solution easy for LGBTQ+ youth to engage with, without putting them at risk of sharing their identity before they're ready. Done well, the product could positively impact one hundred thousand young people—providing them with a support system they need on a platform they desire.
The challenge
Driving towards outcomes while reducing risk
The HopeLab team had already begun the hard work of engaging with target users to understand their needs, goals, problems, and priorities. TXI was selected to expand and refine the current concept by providing creativity, curiosity, and digital know-how to evaluate and recommend the most efficient and effective solution options.
The recommended first step focused on manifesting real outcomes while reducing risk through design thinking and agile processes. An integrated, iterative approach predicated on first gaining insight into what influences users' behavior and then leading a collaborative prioritization effort by continually identifying the most desirable, viable, and sustainable outcomes.
While software played a key role in the solutions identified, TXI approached it holistically to consider people and processes.
Furthermore, HopeLab aspired to co-create the product with young people and those who serve young people. This continuous feedback loop ensured the end-users themselves were defining the product requirements. In the end, and through scientific research, HopeLab's goal is to make a difference and impact 100,000 queer young people by 2025.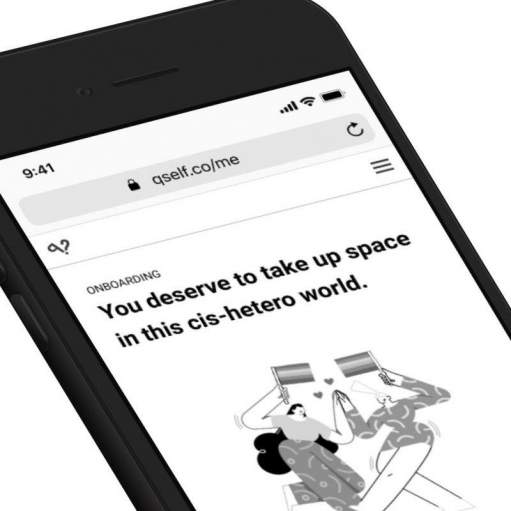 Start with research Define an evidence-based digital tool to support mental health/happiness needs for, and with, LGBTQ/SGM youth and Centers

Build on the work of others Design a solution using affirmative evidence-based techniques to help young LGBTQ/SGM people combat bias and build their resilience and coping skills

Empower stakeholders to create Deliver a sustainable and maintainable product so HopeLab can administer and facilitate the tool with Centers

Ensure a sustainable platform Avoid any deprecation of technology over time by using off-the-shelf solutions and avoiding custom software when possible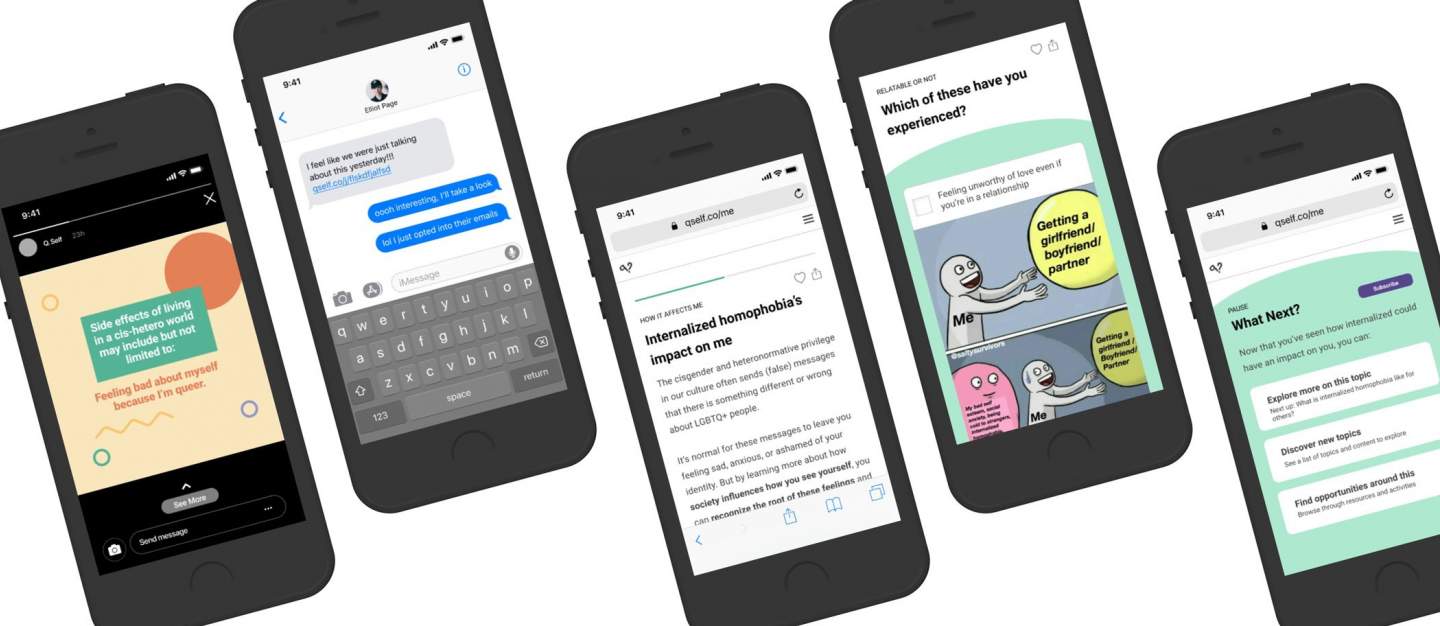 The solution
Focus on an easy and streamlined user experience that respects the time and commitment to the product
Dealing with youth, the product needed to be accessible through the browser and not a native app that could jeopardize their privacy
Knowing discretion was critical, we explored ways of tracking users' progress for the study while avoiding collecting contact information
Build a platform with off-the-shelf tools to lessen dependency on custom development that may not fit future budgets
The outcome
TXI designed a high-fidelity prototype that equipped Hopelab with everything they needed to build something internal. The prototype included features like choosing your own adventure path with activities, and multiple engagement points to learn about LGBTQ with real stories from elders and others like them in the community, passive content to consume, surveys to interact with, and self-paced learning with built-in messaging to guide them through a twenty-eight-day exploratory journey.
Building and funding a custom digital product can be a challenging and uncertain undertaking for any organization. But putting the user first helps ensure products are designed around real needs and requirements, not solely on an organization's assumptions and aspirations.
The results
When creating a compelling story, focus on the creators
Ultimately, it became clear the product's value was inherently rooted in the curated content owned by HopeLab, so the best path forward was to optimize the accessibility and management of the content experience—not build new functionality from scratch. To that end, TXI recommended a standard turnkey solution capable of meeting HopeLab's success requirements while saving the organization (and future partners) from maintaining a custom digital platform in perpetuity. TXI's commitment to understanding and defining the problem space before expanding and launching a product resulted in a client cost savings of nearly $500,000.
This approach to product innovation helps organizations decide whether to build vs. buy software, weighing the advantages of existing solutions over custom ones.
HopeLab's strategy is to optimize the experience over time—ensuring its users are engaged, supported, and connected. TXI's partnership will continue to serve as a trusted advisor—challenging assumptions, helping eliminate risk, and serving as a development partner beyond the product's lifecycle.