How to evaluate partners who can bring Industry 4.0 to your test and measurement company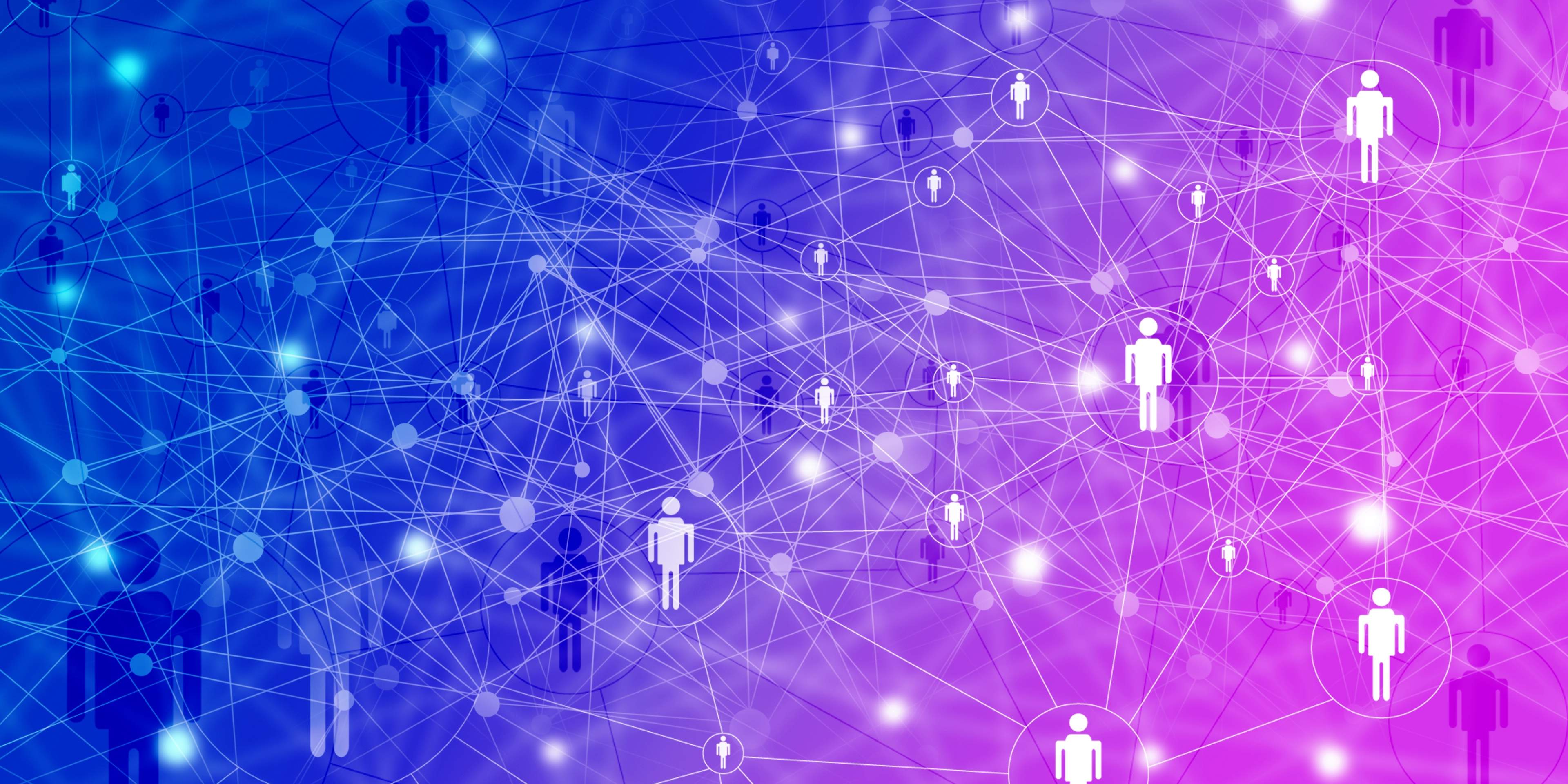 Elsewhere, we've highlighted how Industry 4.0 can enhance materials testing products (e.g., by offering predictive maintenance, real-time inventory monitoring, and cloud-based data access).
The question that piece didn't answer was how: How can established ITW materials testing manufacturers make the leap to embrace Industry 4.0? If other leaders of the "Titanium Economy" are any guide, the simplest answer is this: by enlisting the help of an innovation partner.
But what is an innovation partner? And what should a manufacturing company look for in theirs? Read on for answers.
What is an innovation partner?
An innovation partner leverages expertise, strategy, and collaboration to help companies build digital solutions with real user value. For example: sensors incorporated into AbrasiMets that track motor rotations and proactively signal (via a cloud-based connection to LabConnect) when it's time for service.
An innovation partner can help you expand your existing culture of entrepreneurialism into one that supports ongoing innovation.
No matter the engagement, an experienced partner often wears several hats, from project manager and strategist to innovation champion or mentor. They can work with in-house product teams to…
Clarify the product strategy. An innovation partner helps develop an innovation roadmap to define a timeline and prioritize deliverables. They also define team roles and responsibilities to boost productivity and collaboration.

Optimize products for usability. An innovation partner interacts with users to understand their needs and collaborates with internal teams to figure out how to meet those needs. They refine that understanding throughout the engagement.
Fill in the knowledge gaps that hinder consistent innovation. An experienced partner shows teams when to stop generating ideas or when to enter the next product development stage. They also teach folks how to stay curious and learn from failure.

Identify new ideas on an ongoing basis. With the right innovation partner, the work doesn't stop at an MVP. They chart a path to continuous discovery, generating ideas that can improve existing tools, introduce new digital products, and reach users in new markets.
So why is an innovation partner important for ITW Test and Measurement companies looking to embrace Industry 4.0? Let's take a look.
Why is an innovation partnership important when it comes to Industry 4.0?
You are the expert in making materials testing products.
But your customers are getting more and more familiar with what Industry 4.0 technologies like IoT, machine learning, and advanced automation make possible in their personal lives (Alexa, Siri, watches that talk to phones that talk to thermostats that predict household temperature settings, etc.).
Soon, your customers will start expecting IoT connectivity from their materials testing equipment––if they haven't already.
Innovation partners are experts in identifying ways of creating new value by addressing user pain points. What might those pain points look like for ITW Test and Measurement customers?
Difficulty accessing software (like DiaMet) outside of work. This reduces flexibility and may make a job unnecessarily burdensome––or even impossible––for workers who have caregiving duties at home.

Manual processes that could be automated. Equipment inspections are essential. But what if IoT sensors could catch problems before they happen the way a Nest thermostat can ping you if your HVAC filters need to be changed?
The bottom line, though, is that we don't know your customers' pain points until we ask.
And innovation partners know how to ask. Not only that, they also have the time, tools, expertise, and cultural norms to know where to start the process of optimizing existing products for usability in the era of Industry 4.0.
What should you look for in an innovation partner?
The best innovation partners dive deep in your industry to gain necessary knowledge while also embracing your team's role as domain experts. As innovation experts, an innovation partner should bring the following to the relationship:
A clear value system for product innovation

An immersive approach to building trust among teams

A collaborative mindset for discovering new ideas

A strategic perspective on development of new digital products

The drive to foster a culture of ongoing innovation

Experience in an industry like yours
Want a sense of how these characteristics might look in practice? Read on for a breakdown of how TXI collaborates with Dickson, a compliance and environmental monitoring solution provider, to transform their offerings and culture, with a focus on Industry 4.0 technologies.
1. A clear value system for product innovation
For skilled innovation partners, "product innovation" has a specific meaning. It's a value system that balances the needs of…
End users.

The business as a whole.

Current technology capabilities.
Think of it as "customer-back-plus." This structured value system is one reason TXI has sustained a long-term relationship with Dickson. With every project, we've leveraged user-first research and design principles to build modern, intuitive, and cost-effective solutions.
Core to our way of working is an iterative approach to design that encourages curiosity and embraces failure. Together with Dickson, we've cast a wide net for ideas before homing in on the next big thing—from a DicksonOne software prototype to custom reporting tools.
Throughout our co-innovation partnership, we've been careful not to assume what users need. Assumptions can lead to burdensome products with clunky UIs or confusing data outputs. To accurately gauge users' needs, we talk to them. Then, we regularly check in to keep our work aligned.
2. An immersive approach to building trust among in-house teams
A potential innovation partner can help companies modernize their materials testing products to wow customers. But that requires risk taking, which requires trust. We work on building it from day one.
In 2002—well before the rise of Industry 4.0—Dickson asked us for help tracking user behavior on their website. We helped them digitize their catalog and built a web analytics tool that let the company step into the age of ecommerce.
As we spent more time with the team, Dickson trusted us with operational details that are traditionally gated, like P&L sheets and top revenue generators. Our team was also empowered to ask questions like: "Why are we using this product in this way?" and "How can we improve it?"
With a trust-centered innovation partnership that empowered entrepreneurial-minded team members, we gained valuable insights into Dickson's business needs that paved the way for the DicksonOne ecosystem, now the company's flagship product.
3. A collaborative mindset for discovering new ideas
Collaboration is central to a successful innovation partnership. In our relationship with Dickson, a collaborative mindset makes it easier to test out ideas on integrated teams. Our mutual trust in sharing ideas is what led to our pitch for wifi-connected data loggers and a companion app––and Dickson's willingness to give it a try.
Today, those products are among Dickson's core offerings.
The nature of our collaboration has changed over time—from defining what to build to making incremental product changes. But no matter the project at hand, our partnership has been an ongoing conversation.
4. A strategic perspective on development for Industry 4.0
Our initial pitch for the DicksonOne ecosystem was more than an idea. It was a strategic play to position Dickson as a leader in cutting-edge, user-first industrial IoT solutions.
In the mid-2000s, wifi was going mainstream and changing customer expectations about connectivity and speed. By quickly embracing wifi and cloud-native technology, Dickson could satisfy customers and gain an early competitive edge.
Today, wifi and cloud still dominate. And newer technology like AI and machine learning mean ITW Test and Measurement companies have more opportunities than ever to create user experiences as intuitive as what today's top consumer brands deliver.
5. The drive to foster a culture of ongoing innovation
In the current stage of our innovation partnership, we're helping Dickson lay the cultural groundwork for more incremental innovation.
At the team level, we've upskilled Dickson's engineers on React Native, which helps devs quickly build easy-to-use native mobile apps. With a full React Native stack, our integrated team can deliver a more seamless user experience with each product update.
At a company level, we're also using DicksonOne to position Dickson as a compliance partner for clients—and, in turn, unearth new ways to deliver value.
Many of Dickson's customers operate in highly regulated industries, like healthcare or pharmaceutical R&D. So we're equipping them with new app features to achieve compliance at scale.
Ready to hear more about bringing Industry 4.0 to your company?
There's no question that Industry 4.0 technologies could transform ITW Test and Measurement companies' products and software. But is that what users want? And if they don't, what exactly do they want to make them loyal advocates of ITW brands?
As your innovation partner, TXI can help answer those questions and chart the path toward the innovations that add the most value for your organization in the years––and decades-–to come.
When you're ready to continue the conversation, we'll be ready to listen.
Published by Andrew Horner