The next 15 years of TXI: A new CEO and a renewed strategy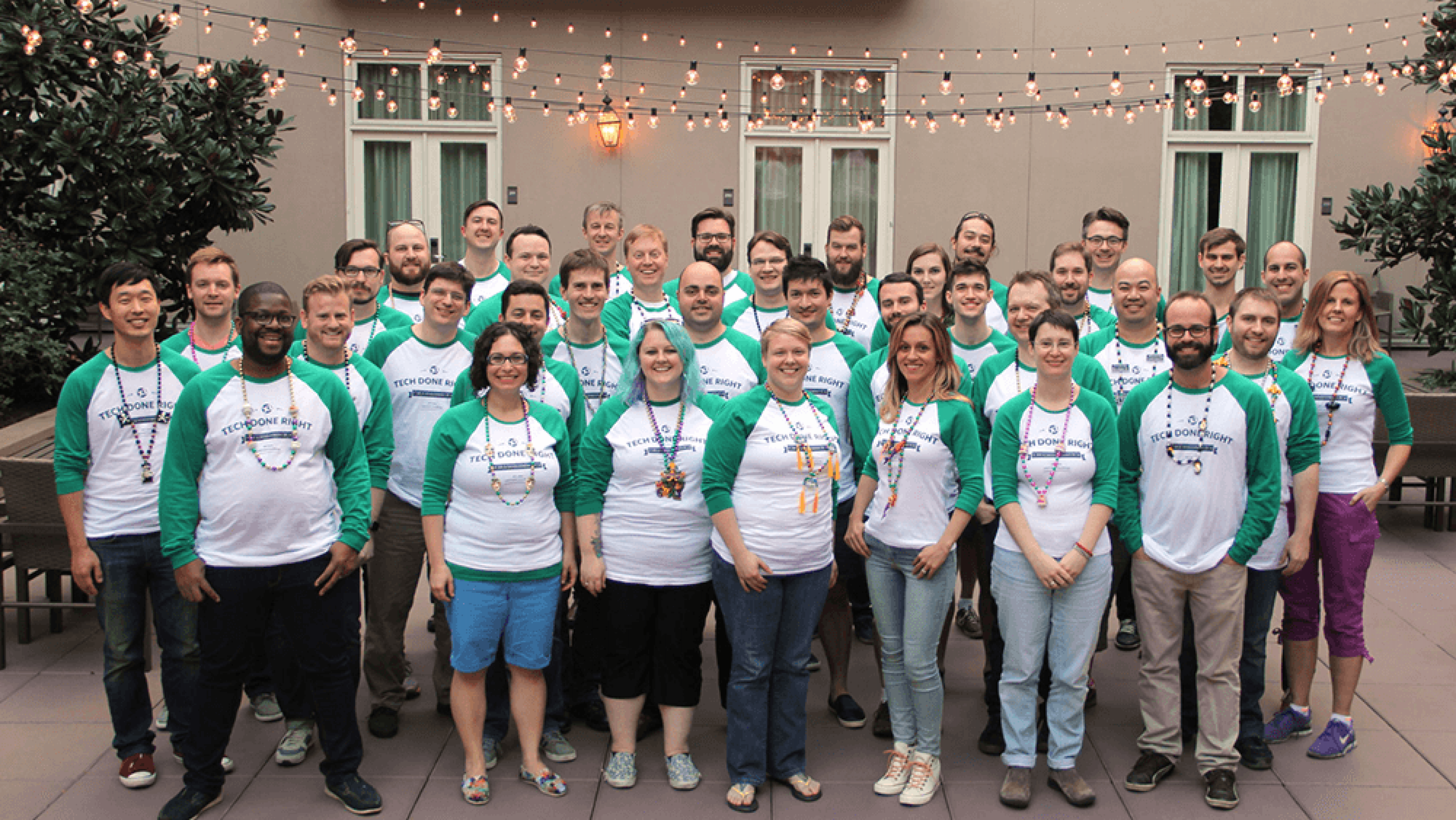 In March, we celebrated 15 years in business at TXI. I am incredibly proud of what we've achieved and learned since we started in 2002. When we sold our first project to Dickson, it felt like proof of what we hoped — that doing good work for clients on our own terms was the right way to do business. 15 years later, Dickson is still a client, and TXI has become a well-known UX design and custom software development company.
It's been quite a journey, and I'm beyond excited for what comes next. As we plan for the next 15 years, we're making changes that will help us form deeper and more strategic partnerships with our clients and our people. To start, we've launched TXI Ventures and TXI Labs — the former to partner with early-stage startups looking to explore problems and build game-changing solutions, and the latter to empower TXI employees who want to pursue entrepreneurial ideas of their own.
To develop these two initiatives, I'll be stepping aside as CEO of our consulting business, TXI Partners, and moving into a role as Founder and Principal, where I'll be able to spend more time working directly with our clients. I will also serve as Managing Director of TXI Ventures and TXI Labs. Mark Rickmeier, our COO for the past five years, will be the new CEO of TXI Partners. He's been easing into the role since October, and the whole team couldn't be happier with the results so far. I have no doubt that we've only seen the beginning of what he can do.
What I'll be doing as Founder and Principal
I've always been drawn to the entrepreneurial side of the business — I love working with a small team to solve tough problems in new ways. Anyone who's worked with me in an Inception has seen my enthusiasm to outline the possibilities and nail down the best path forward.
I know that a big-picture strategy is my best work. And just as I would push any of our employees to pursue the work they're uniquely suited to do for our clients, I want to do the same for myself.
To get there, I've been steadily reducing my day-to-day involvement managing our consulting business. I'll continue to help guide the overarching strategy for TXI Partners, but I'll be spending more time on TXI Ventures and TXI Labs. Ventures allows us to take a more active role in our early-stage startup clients, offering guidance alongside our development and design work in exchange for equity in the businesses. Labs allows us to offer the same guidance and support, but for our employees who, inspired by our clients, want to try their own hand at building something new. On both sides, I'll be working closely with the companies to build new solutions and find product/market fit.
Developing startups at Ventures and Labs will make me even more effective as a strategic advisor to our clients. By starting from scratch and challenging my assumptions, I can rethink how business and technology work together. I'm enjoying applying these insights to our established clients, and I expect to continue doing so indefinitely.
Why Mark is the right CEO for TXI today
Mark Rickmeier has been making our company better and making my life easier since he joined the team in 2011. TXI was growing quickly, and Mark had the organizational knowledge from his time at the global software consultancy Thoughtworks to help us build a company capable of growing to more than 35 employees today.
Mark's first act as COO was helping us modernize our software delivery and development methodologies so we could keep growing. Then he helped us streamline our service offerings and created a new onboarding process that helped us kick off projects more effectively. All of our clients have benefited from this work.
Mark and I (right) with the team on a trip to Tokyo to kick off our work with Pecha Kucha
Inside the company, he's helped us recruit a host of new people to the team (including one he wooed with a poem) and he's woven his personality into the organization, starting a rooftop movie series and masterminding events like "My Biggest Mistake Night," co-hosted with Second City and Chicago Ideas Week. To share what we've learned with our peers, and learn from them in turn, Mark started Ops-Conf, an annual conference for other software consultancies to share their management failures and successes, ultimately bettering the standards of the industry.
Mark's work these past five years has made TXI a better company to work for and a better partner to our clients. Since picking up the reigns of CEO in October, Mark has already launched a new events series to build relationships with our community, supported expansion and improvement of our project management practice, and worked with Noel Rappin to launch a podcast that engages development leaders on the big questions in tech.
We're all excited to see what he does next.
What's next for TXI
When we first announced these changes to our team, nobody batted an eyelash. Really, all that's changing is Mark and I will both get to do more of what we're best at, and TXI will be able to better support our clients and employees doing what they're best at.
I want to thank everybody out there who's helped me and TXI arrive at such a fulfilling milestone. I'm incredibly grateful for all the support people have provided us through the ups and downs of this grand entrepreneurial adventure. We couldn't have done it without you.
If you'd like to learn more about what we're doing, please contact us.