Table XI named best software development company in Chicago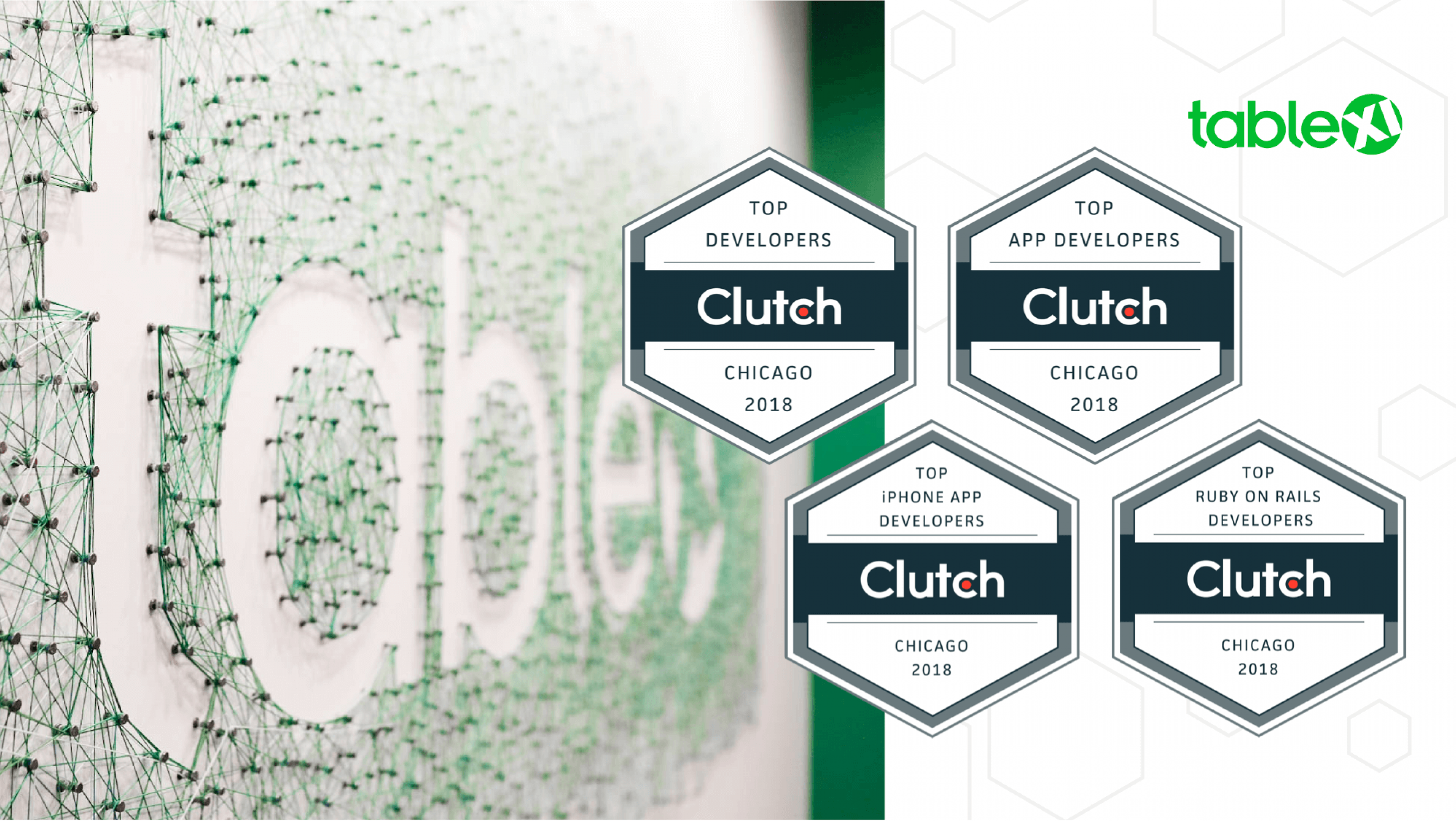 Thanks to your reviews, we got quite the honor this week when Clutch released its best of lists for Chicago tech. The company — basically a Yelp for service providers — ranked Table XI the best software development company in Chicago and the best Ruby on Rails development team in Chicago. Our mobile team also made quite the showing, placing fourth for mobile development in Chicago and fifth for iPhone-specific development (though we're mostly working cross-platform in React Native these days.)
We're as wooed by nice awards as anyone, but the Clutch recognition is particularly meaningful because it's based on direct conversations Clutch has with our partners. It's your kind words that helped us earn these spots — as well as the tireless work our design and project management teams put into every software project.
"Table XI's research will allow us to reduce development time and ultimately create a better product for our customers." —User research project manager for Discover Financial Services "Nowadays it's hard to find a partner you can trust. Table XI is an extremely reliable partner, and they will do everything in their power to develop a successful project." —Owner of a digital investment firm "Table XI's ability to lead us was really important. It's a fantastic company, and I would definitely use them again." —Co-founder and partner for Akara Group "Table XI made sure that the product will not only be functional, but also give us the professional look-and feel we want in order for it to represent us and the company." —VP of a Fortune 500 manufacturing company "We've seen changes in our leadership through the collaboration with Table XI. I'm so impressed with how they operate. Table XI introduced agile and design thinking to a big cooperation like Tyson Foods." —Head of the Futurist, Tyson Foods
We can't thank you enough.
You can see our full set of reviews — all 24 of them! — on Clutch here. If you want to know more about any of those projects, please contact us!