TXI's recap of IMEC: Smart Manufacturing Roadshow 2023
Modern Industrialist Podcast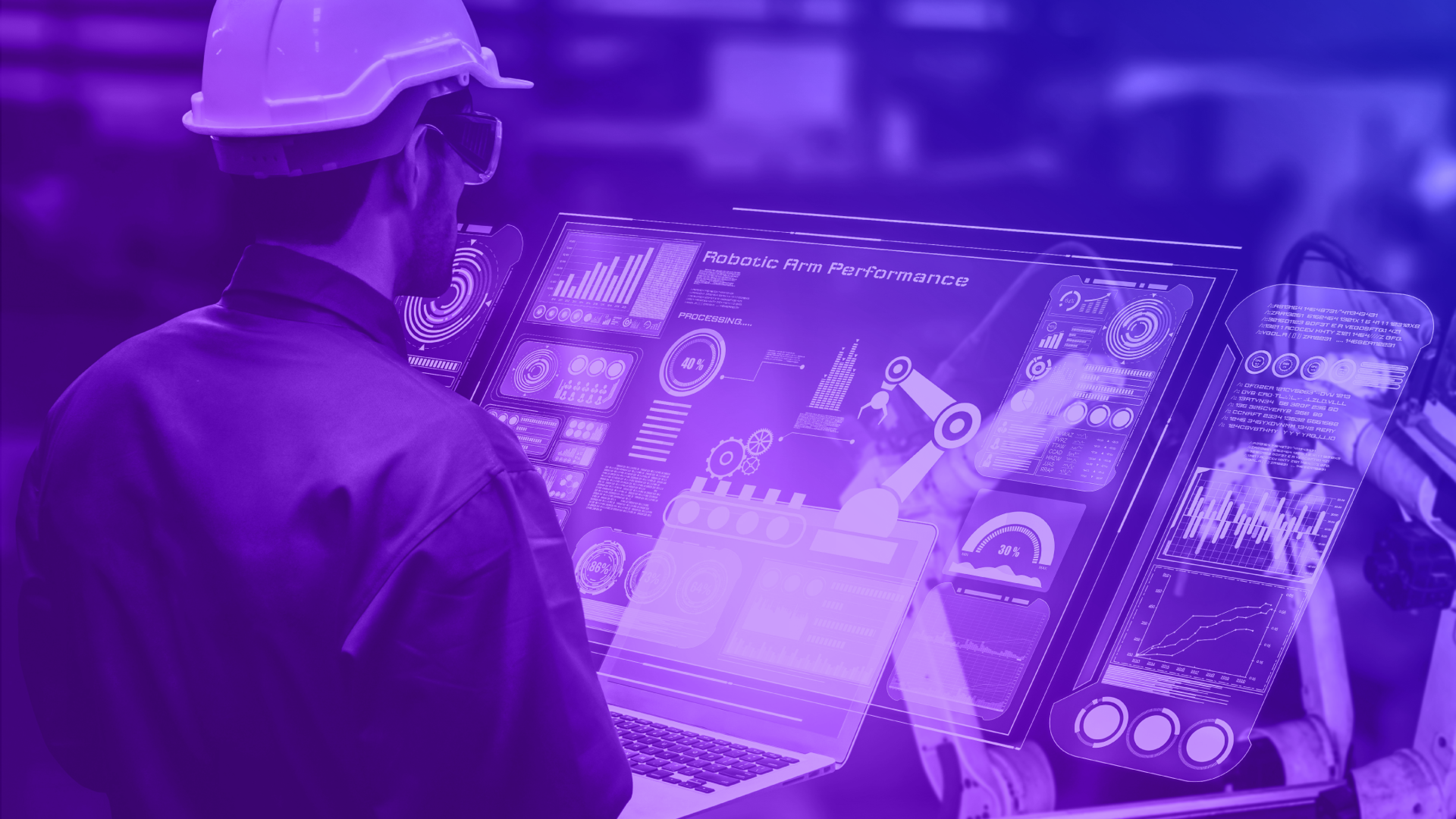 The episode:

TXI recently had the opportunity to attend the 'Smart Manufacturing Showcase' presented at MxD, a collaborative event by IMEC Illinois and CESMII in Chicago. It was an insightful gathering, bringing together industry leaders and innovators in the manufacturing space. With the current labor challenges and a skills gap that's projected to result in almost 2 million unfilled manufacturing jobs by 2030, it's clear that we need to rethink how smart manufacturing technologies are applied. Other topics include 3D printing, digital manufacturing, cybersecurity, and more. Tune in!
The podcast:
Presented by TXI, The Modern Industrialist Podcast is for technology-focused manufacturing and logistics leaders looking to gain a competitive edge with Industry 4.0 transformation. Join our host Jason Hehman as he brings together experts from companies blazing the path for the IIoT revolution. Topics range from advice to success stories, use cases, solutions, and more.
The expert:
Jason is the Vertical Lead for Industrial IoT and a Client Partner at TXI. With over 20 years of experience in the industry, he has certified brand strategist credentials and a proven track record of helping clients solve complex business problems through technology.
In Jason's current role, he works closely with clients in the industrial sector to help them leverage IoT to achieve growth and unlock new value. He applies expertise in product innovation, digital transformation, and smart manufacturing to guide them through every process step, from ideation to execution. He is passionate about understanding consumer behavior and using that insight to impact business strategy, as well as creating products that enhance user experience and satisfaction.

Podcast Host: Jason Hehman, Industry 4.0 Vertical Lead and Client Partner at TXI
Co-host: Patrick Turley, Head of Engineering at TXI

Summary and themes explored in this episode:
Introduction

Welcome to the Modern Industrialist Podcast

Focusing on accelerating transformation in the Industry 4.0 era

Our goal is to spur adoption of critical technologies for industrial innovation

Host Introduction

Jason Hehman, Vertical Lead for Industry 4.0 and IoT at TXI

Joined by co-host Patrick Turley, Head of Engineering at TXI

Discussion on 3D Printing Innovation

Turley's experience with the Bamboo Labs X One Carbon 3D printer

Features and controversies surrounding the printer

Transition from traditional 3D printing to newer, faster models

Impact on accessibility and quality of 3D printing output

Transition to Main Topic: MXD and Manufacturing USA

Introduction to Manufacturing USA and its role in advancing manufacturing

Focus on MXD (Manufacturing x Digital) based in Chicago

MXD's role as a testbed for digital manufacturing technology and cybersecurity

Discussion on MXD's Future Factory and Technological Demos

Overview of MXD's Future Factory and its accessibility

Demos showcasing spatial awareness technology, digital twins, and more

The importance of making advanced technology accessible to workers

Statistics on Manufacturing Firms in the US

2% of manufacturing firms have over 500 employees

75% of manufacturing firms have less than 20 employees

Discussion on the impact of these statistics on technology adoption

Challenges in Workforce Productivity and Technology Adoption

Presentation of a report on automation and workforce productivity

Emphasis on the need for process improvements alongside technology investments

Addressing challenges related to data entry and user experience

Advancements in Video and Image Capture Technology

Exploration of technology reducing friction for workers

The role of observational technology in capturing data more efficiently

Balancing data collection with privacy concerns and ethical considerations

Cybersecurity in Manufacturing

Manufacturing identified as a top industry prone to cybersecurity attacks

Introduction to the National Cybersecurity Center of Excellence

Teaser for an upcoming podcast episode on cybersecurity in the industrial space

Conclusion and Call to Action

Excitement about MXD partnership and upcoming events

Encouragement for the audience to explore MXD and Manufacturing USA

Announcement of an upcoming cybersecurity-focused podcast episode

Published by Jason Hehman , Patrick Turley in podcasts