Revolutionizing trucking with Motorcity Systems' innovative solutions
Modern Industrialist Podcast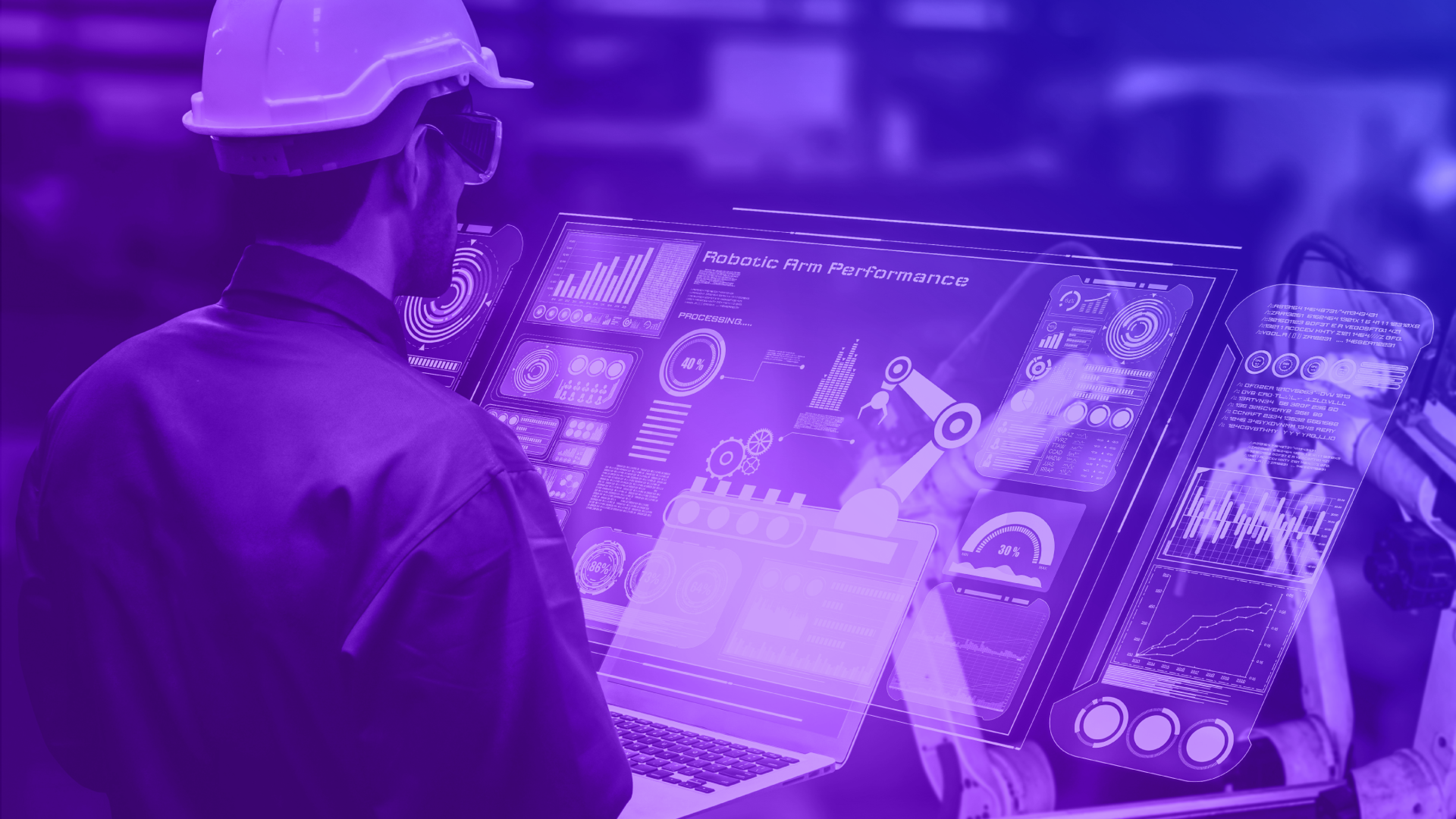 The episode:

In this episode, Jeff Yin, VP of Technology at Motorcity Systems, joins Jason. They discuss upgrading 30-year-old transportation software in the trucking industry. Motorcity and TXI partnered to develop the ROLLER app, which improves dispatch-to-driver communications with advanced messaging capabilities and the sharing of scanned documents all in one integrated app. Regular guest Turley returns to the program to take a deep dive into the modern product strategy, where technical challenges related to data integration play a significant role alongside aesthetics and usability.
The podcast:
Presented by TXI, The Modern Industrialist Podcast is for technology-focused manufacturing and logistics leaders looking to gain a competitive edge with Industry 4.0 transformation. Join our host Jason Hehman as he brings together experts from companies blazing the path for the IIoT revolution. Topics range from advice to success stories, use cases, solutions, and more.
The expert:
Jason is the Vertical Lead for Industrial IoT and a Client Partner at TXI. With over 20 years of experience in the industry, he has certified brand strategist credentials and a proven track record of helping clients solve complex business problems through technology.
In Jason's current role, he works closely with clients in the industrial sector to help them leverage IoT to achieve growth and unlock new value. He applies expertise in product innovation, digital transformation, and smart manufacturing to guide them through every process step, from ideation to execution. He is passionate about understanding consumer behavior and using that insight to impact business strategy and create products that enhance user experience and satisfaction.

Podcast Host: Jason Hehman, Industry 4.0 Vertical Lead and Client Partner at TXI
Co-host: Patrick Turley, Head of Engineering at TXI


Summary and themes explored in this episode:
Introduction to the Podcast:
Jason Hehman, Vertical Lead for Industry 4.0 at TXI, introduces the Modern Industrialist podcast.

Aims to accelerate transformation in Industry 4.0 through discussions on technology adoption in the industrial sector.
Guest Introduction.
Jeff Yin, Vice President of Technology at Motorcity Systems, is welcomed as a guest.

Motorcity Systems specializes in developing software solutions for the trucking industry.

Jeff discusses his career background, accidentally entering the transportation industry, and his passion for its complexities.
Trucking Industry Focus:
Motorcity primarily serves semi-truck companies specializing in full truckload transportation.

Challenges in the industry include outdated technology solutions.
Motorcity's Products:
Motorcity offers software integration solutions to streamline operations by connecting various systems.

Their main product, ROLLER, aids driver communication by consolidating data for on-the-road decision-making.
Cloud-Based Solutions:
The shift towards cloud-based solutions is making it easier to convince customers to move away from on-premises systems.

Cloud solutions allow for greater customization of management components.
TXI and Motorcity Partnership:
Collaboration aimed to create a mobile solution for dispatchers, improving the driver experience.

Recognizing the need to connect decentralized drivers with office employees.
Enhancing Driver Experience:
Emphasizes the importance of empathy for drivers' experiences on the road.

The goal is to provide a consumer-grade, user-friendly application that fosters communication and humanizes drivers.
Innovations in Communication:
Integration of emojis and GIFs into the communication platform to enhance the driver-dispatcher interaction.
Addressing Driver Turnover and Stress:
Trucking organizations often face high driver turnover rates and driver stress.

Roller aimed to improve driver experience and enhance communication in a challenging industry.
Benefits of ROLLER for Drivers:
Roller streamlines communication, allowing drivers to provide real-time updates and report issues efficiently.

It eliminates the delay in communication that traditional tools have, making conversations more natural.
Positive Feedback from Dispatch and Drivers:
The product has received positive feedback, reducing low-value calls between dispatchers and drivers.

Users appreciate the user-friendly interface, making Roller feel like a consumer-grade application.
Future Challenges and Opportunities:
The supply chain technology space offers numerous challenges and opportunities.

Data integration is a significant focus, with the potential for machine learning and AI to provide valuable insights.

Improvements in data analytics and reporting are essential to serve evolving needs.
Lessons Learned from Launching ROLLER:
Unforeseen device and platform variations in the field require adapting and automating test flows.

Real feedback from users has led to process improvements and better preparation for addressing device-specific issues.
Process Improvements and Testing Automation:
The team has invested in automating test flows for mobile applications.

Continuous feedback and insights from real drivers have shaped new processes and testing priorities.
Data Interoperability in Industrial Spaces:
Data interoperability and integration challenges are prevalent in industrial spaces, similar to the trucking industry.

The need for cohesive data models and actionable insights from diverse data sources is a common issue.
Value of Data Engineering:
Data engineering plays a crucial role in solving data interoperability problems.

Data engineers focus on ETL (Extract, Transform, Load) processes to consolidate and manage data effectively.
Integration of Various Data Sources:
Industrial organizations often adopt multiple spot solutions for specific problems, creating a need for integrating various data sources.

Traditional backend integration software developers are essential for these integration efforts.
Data Engineering as a Discipline:
Data engineering is a specialized discipline that deals with complex data movement and consolidation tasks.

It prepares data for further analysis, including AI applications.
Prioritizing Data Integration:
Prioritizing data integration depends on enterprise architecture, whether it's a pull model or API-based approach.

Understanding customer needs, technology constraints, and the level of effort required is crucial for prioritization.
Product Strategy and Technical Challenges:
Modern product strategy often involves solving technical challenges related to data integration.

Companies like Motorcity Systems must address technical aspects alongside aesthetics and usability.

Published by Jason Hehman , Patrick Turley in podcasts