Diversity, Equity, Inclusion and Belonging at TXI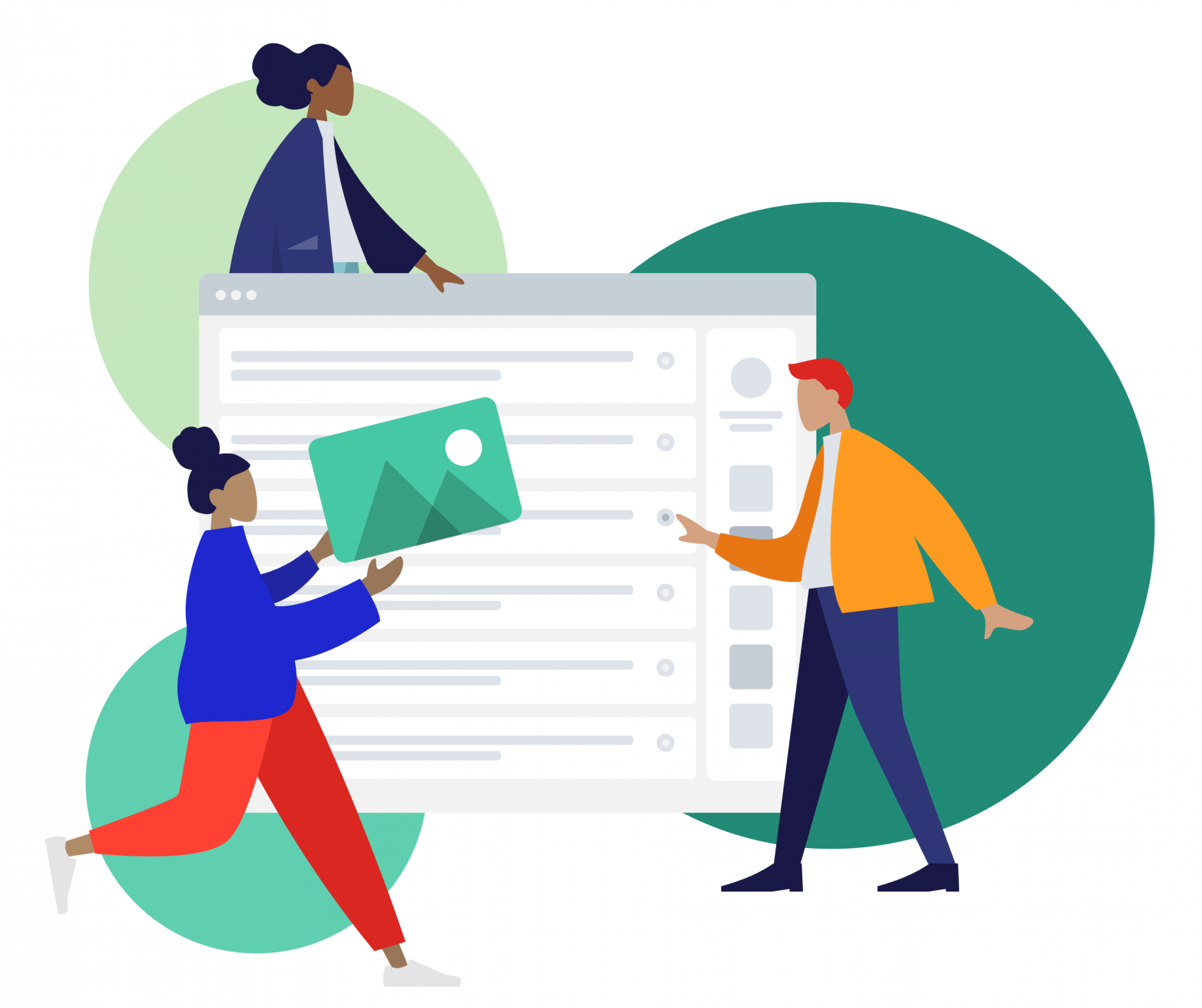 Why We Do What We Do
At Table XI our product is our people. To deliver the best solutions, we need as much diversity in the room as possible, and we need to be able to learn from each other. We also believe that to be seen for who you are — and made to feel a sense of belonging — is a fundamental courtesy every business should extend to each team member and one that isn't always extended in our world today. That's why we're working to create an environment that is inclusive for everyone.
Thanks to our partners and co-authors of our DEI Roadmap at Ethos Talent. Their leadership and consultation has been instrumental in our journey at Table XI.
To start, that means understanding what diversity, equity, inclusion and belonging mean at Table XI.
Diversity refers to who is in the room and how many different social identity groups are represented.
Equity understands that individuals are faced with societal challenges based on their social identity groups at the cultural and industry levels, among others, and focuses on making sure that in spite of an inequitable world, they have the same access to opportunities based on the processes and practices we have put in place.
Inclusion is our choice to include and welcome others, and ...
Belonging is how we feel — leveraged, valued, and celebrated for who we are — as a result of what we've put in place for them as a company.
We understand that to embody these definitions as an organization, we all have to take responsibility. We're in this together; to make DEIB happen at Table XI, each and every one of us has to be committed to uplifting and supporting one another. That's why we ask that everyone actively uphold our guiding principles around DEIB to enact tangible, actionable practices.
See all of our anti-racist work Improving organizational diversity by focusing on 3 key areas Anti-Racism next steps: Partnerships and committed introspection TXI stands committed to anti-racism.
It's also why our DEIB team is dedicated to supporting us to become more aware and responsive. They ensure we are creating as many opportunities as possible for different members of the organization to participate in decision-making, advocating for the incorporation of ongoing DEIB education into the fabric of our culture, creating transparency and clarity around information so it is available to all members of the organization, and putting in structures that allow for equal access to growth and advancement.
Our Guiding Principles
How We Enact DEIB
The following principles and practices have been developed based on collaborative input from our leaders, DEIB team members, various members of the organization and our DEIB consultants. We welcome your feedback.
Principle #1: We promote inclusion in the workplace by understanding the people we want to include.
We help companies build transformational products. Those products are used by all types of people. The more we reflect on that audience, the better we'll be at doing our job. That's why we focus so much on the diversity of social identity groups and enacting practices that promote equity to support them.
Specifically, whenever we make decisions, we ask who will be impacted by them. We invite those who will be impacted to have a voice in the room. We know that sometimes we will miss who is impacted, which is why we collaborate with the DEIB team, and ask ourselves who we are missing, to determine both who those impacted are and how to include them.
Principle #2: We strive for continuous improvement and share our progress.
When it comes to DEIB, continuous improvement is about developing a process and structure for talking about DEIB initiatives. We aim to document what we plan to do, how we're doing it, and what the results were. We solicit feedback on our DEIB work, and we use data to measure its impact. We define a clear workflow and share it within our organization.
Principle #3: We value constant learning and teaching.
We are always enriching our DEIB vocabulary and understanding by hosting ongoing education programs and bringing in outside DEIB educators. It's our responsibility to be constantly learning more about the space, especially as new ideas emerge. It is equally important to teach what we've learned, and we encourage and celebrate when our own team members facilitate our DEIB education.
Principle #4: We know the "why" behind our DEIB investments.
We understand that DEIB is about more than the community we are building at Table XI. We all see the impact that inequity has around us socially and honor the social justice implications behind the work that we do within our organization.
That means we feel a responsibility to take our high-level understanding of DEIB and its impact of the world and translate it into pragmatic initiatives that make sense in achieving the change we want to see organizationally.
When we put resources into anything, we need to know why. Before we launch initiatives, we consciously and intentionally discuss why they are important right now and what we are looking to accomplish when they succeed.
Principle #5: We make the implicit explicit.
We believe that equal access to information is the cornerstone of DEIB. We commit to identifying what beliefs, ideas, processes, and practices are implicit and making them explicit so that everyone can understand, engage, and/or take advantage of them.
2020 Initiatives
What We Plan to Do
In the last two months of 2019 and in January of 2020, a handful of Table XI leaders and the DEIB Roadmap Committee — select members of the DEIB team who elected to help design strategy — came together with the help of external facilitators to intentionally ideate, design and develop five initiatives for the year that would promote diversity, inclusion, equity and belonging in the organization.
1. Conduct an Inclusion Survey
The Inclusion Survey will ask our people about their experiences relative to inclusion and belonging at Table XI so that they can inform the initiatives we have planned for this year.
The goal will be to give all our people a voice on inclusion and the ability to make suggestions and requests relative to the initiatives we have mapped out. This will allow us to not only hear from them, but to follow through on their feedback because we will be able to actionably integrate it into planned initiatives.
2. Create Transparency in Continuing Education (Pilot)
This initiative is part of a bigger push to "make stuff explicit" by taking an existing system that is opaque — continuing education — and clarifying what employees are eligible for in terms of tuition credit, how to take advantage of the benefit and what the Table XI training plan is. If successful, this will be a blueprint for making other processes/benefits explicit in the future.
The goal is to give everyone equal access to opportunity that impacts their growth and advancement through clarity and transparency and establish a process for making other processes and practices transparent in the future.
3. Influence Management Structure and Standards
As leadership discusses formalizing management structures and establishing standards, DEIB team members will join and actively contribute feedback and ideas that allow for underrepresented/marginalized groups to advance, and provide input on initiatives that affect us all.
The goal is to ensure that when decisions are made about management and how people grow at Table XI, leaders are held accountable to think about underrepresented groups, especially by changing the composition of who is in the room.
4. Improve Recruiting and Retention for Junior Candidates
This initiative involves developing a clearly defined and documented plan to bring more junior employees into Table XI — potentially by relaunching the Apprenticeship Program — and retain them through refinements to the onboarding process and their participation in professional development opportunities.
The goal is to outline a vision for how junior employees can be integrated into Table XI from the beginning of the hiring cycle through their onboarding and professional development experiences.
5. Formalize DEIB Education
By developing a streamlined and intentional approach to ongoing DEIB education, we can make sure that each employee has the same access to information and training regardless of tenure, level or location.
The goal is to ensure all employees are speaking the same language and have the same level of DEIB understanding. This initiative accounts for new employees who didn't previously have access to the educational opportunities offered to existing employees and distributed employees who are not physically in the office but still need access to education.
Want to see what this looks like in practice? See our plan here
Resources
TXI-Generated
General