Client work & TXI's commitment to justice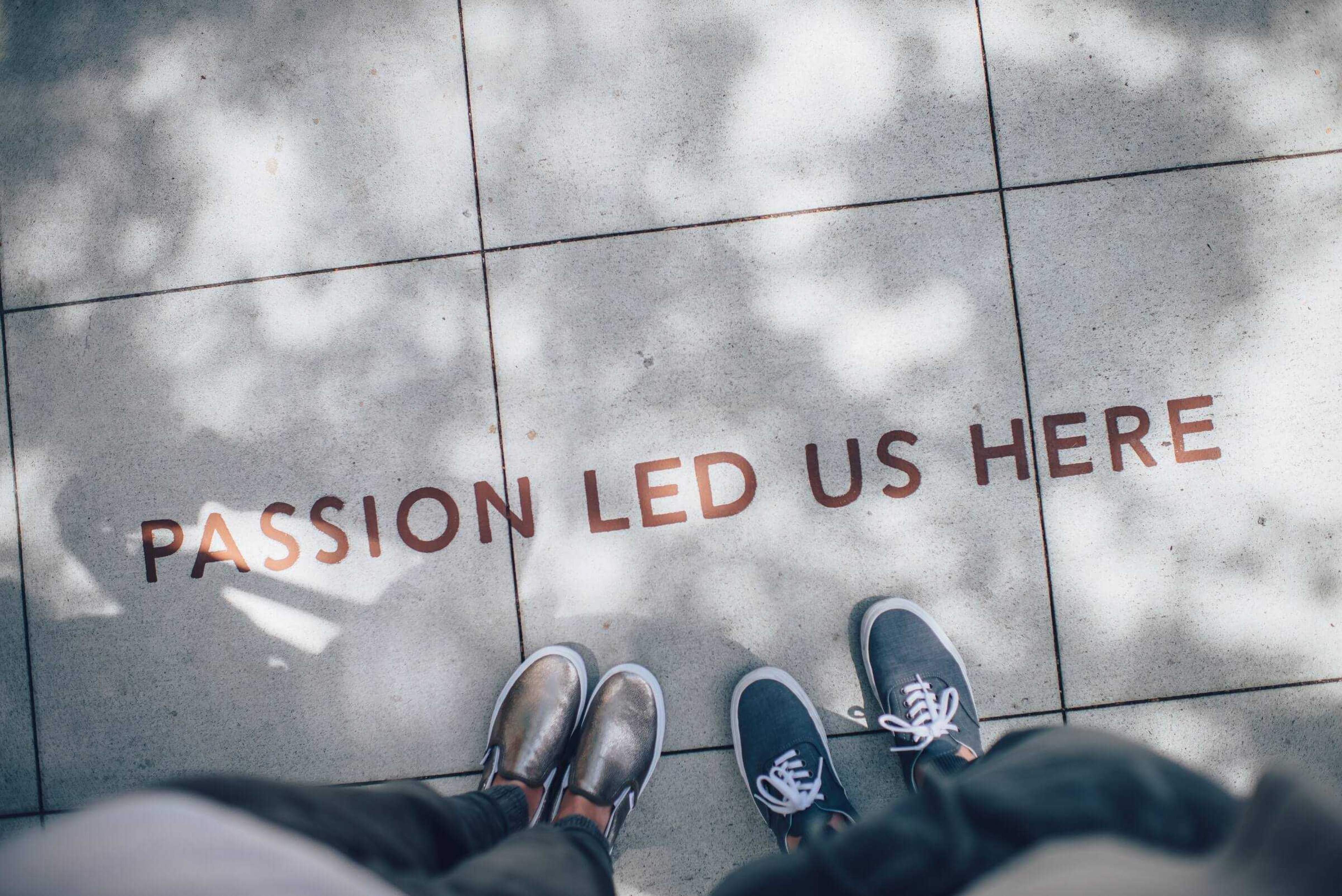 While much of TXI's work toward improving our diversity, equity, inclusion and belonging (DEIB) has to date focused on internal practices, we've also been privileged to work with clients whose missions align with ours.
These projects let us not only support work we believe in deeply but also expand our knowledge and understanding that we can apply in all our client work to help ensure that every project we take on helps to improve equity, access, inclusion and belonging. In this piece, we highlight work with three mission-driven clients and how it has informed and expanded our DEIB efforts.
Accessibility benefits everyone
In 2018, we worked with Brink, an organization dedicated to "making democracy more accessible for people with disabilities." The Brink team wanted to build an app that would improve voter turnout across the board, with an emphasis on improving access to information for people with disabilities.
Our team is always focused on building products that work seamlessly. With Brink, we had to make those products available to a wider audience––much of which we achieved by researching accessibility guidelines and ensuring that what we built met those marks so that our test users could identify more nuanced needs.
For example, we made sure…
Our color choices were readable for users with colorblindness.
Our icons communicated clearly for those who rely on images more than words
Our text flowed logically so that the pages made sense to those who use screen readers.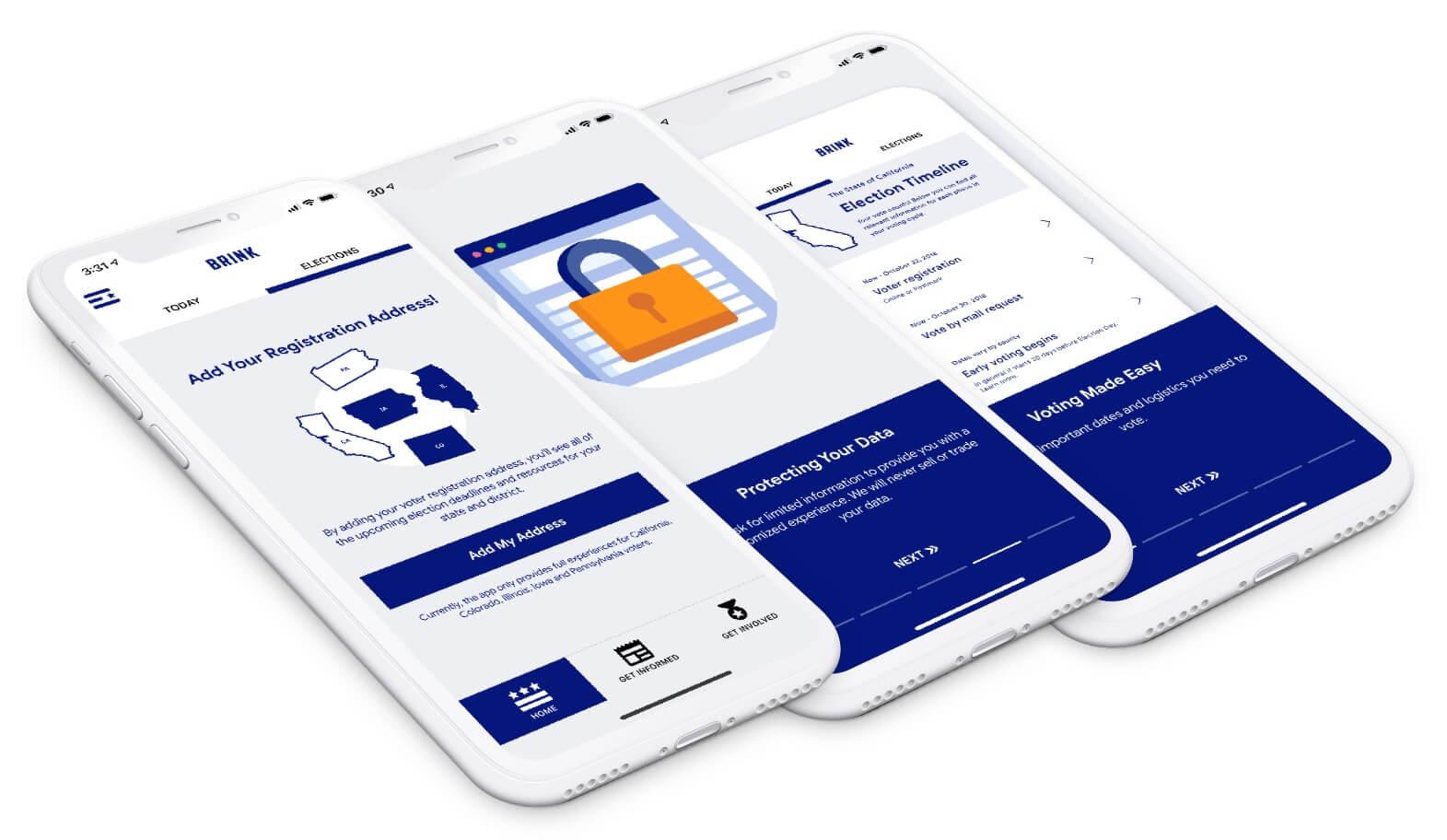 In addition to helping Brink make the democratic process more accessible to more people (in part by providing better information about everything from candidates to registration to polling places), our work on its app gave our team a new understanding of and familiarity with accessible design. The practices we learned in our work with Brink now inform our work with all clients, which benefits everyone who encounters our work. Products that are designed for people with disabilities tend to be more usable for everyone.
Long-term outcomes matter most
One characteristic of white supremacy culture that shows up in a lot of workplaces is urgency: the focus on immediate results, short-term numbers, and being able to deliver quick, visible results at the expense of the company's workforce and customers.
Our design thinking approach to client work pushes back against this in that we take time at the beginning of an engagement to determine what problem needs to be solved and then what solution is best for all stakeholders involved.
In our work with HopeLab, a social innovation lab committed to supporting and improving the health and wellbeing of young people, we were asked to help evolve and scale the digital solution they already had to engage their LGBTQ+ youth audience.
We reviewed the research HopeLab had already conducted, then set about better understanding their users, in part by challenging what we thought we knew about the user experience. We developed prototypes for key touchpoints, tested them and summarized key challenges and opportunities, highlighting the opportunities that stood to add the most value to HopeLab's users.
We ultimately determined that the best solution for HopeLab would actually not be custom software. Instead, we found that the organization could best carry out its mission by building its product with turnkey software, which would save it (and its future investors) the expense and effort of maintaining a custom solution indefinitely.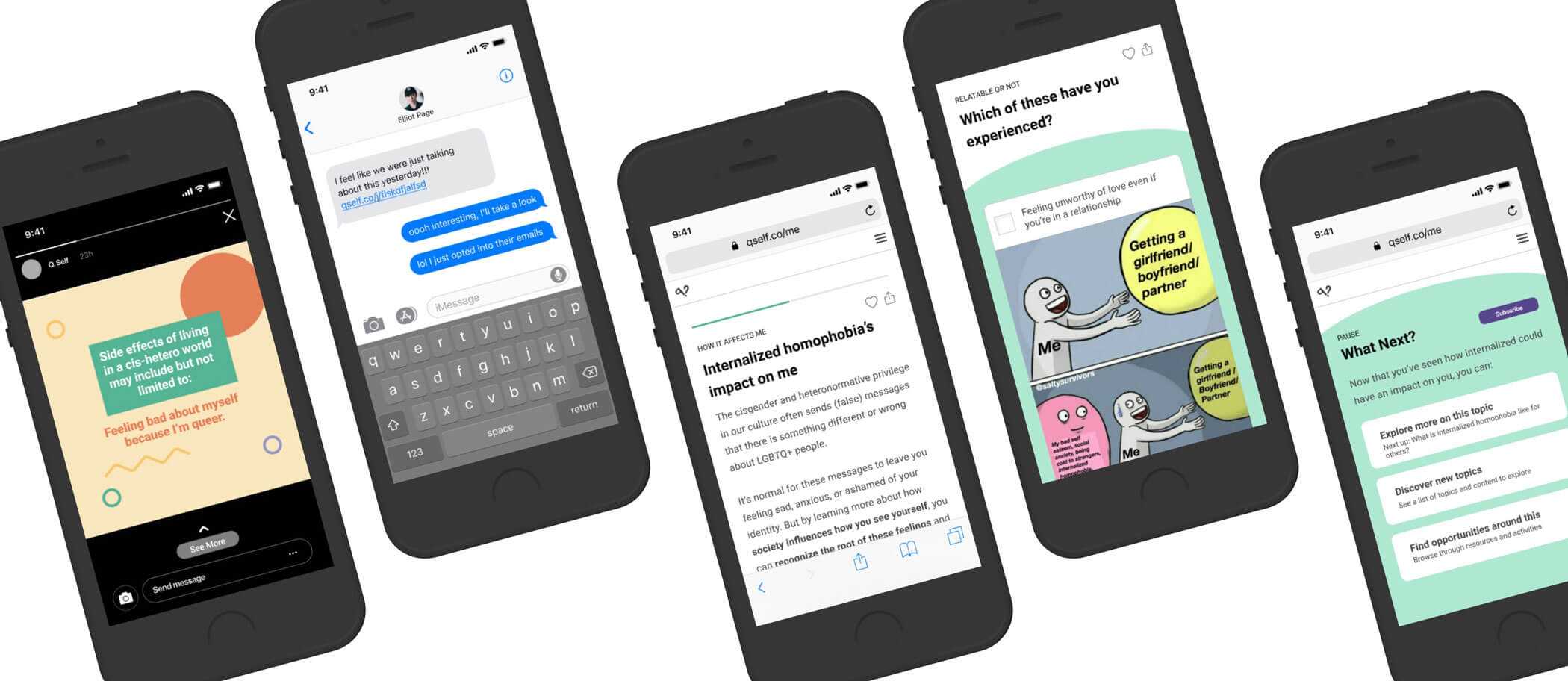 To ensure that HopeLab is able to achieve its goals, we've stayed on with the organization as a tech advisor as it continues to evolve––even though we didn't end up building any software.
Human-centered design must acknowledge and accommodate emotion
Too often, conversations around technology adoption devolve into conversations about metrics. The driving question becomes "how do we get our numbers up," ignoring that those numbers represent real people taking real actions based on their incredibly complex motivations.
That's a problem. There is no shortcut to increasing user adoption; you have to build something that will make users' better. To do that, you have to understand their lives and how your product might fit in.
In our work with Renalis Health, we were aiming for high user adoption of a digital product that would help users track the symptoms of overactive bladder (OAB) and offer expert insight about their condition. We learned early on that many people feel shame and embarrassment about their symptoms, so it was important that the product we developed made users feel comfortable and not stigmatized.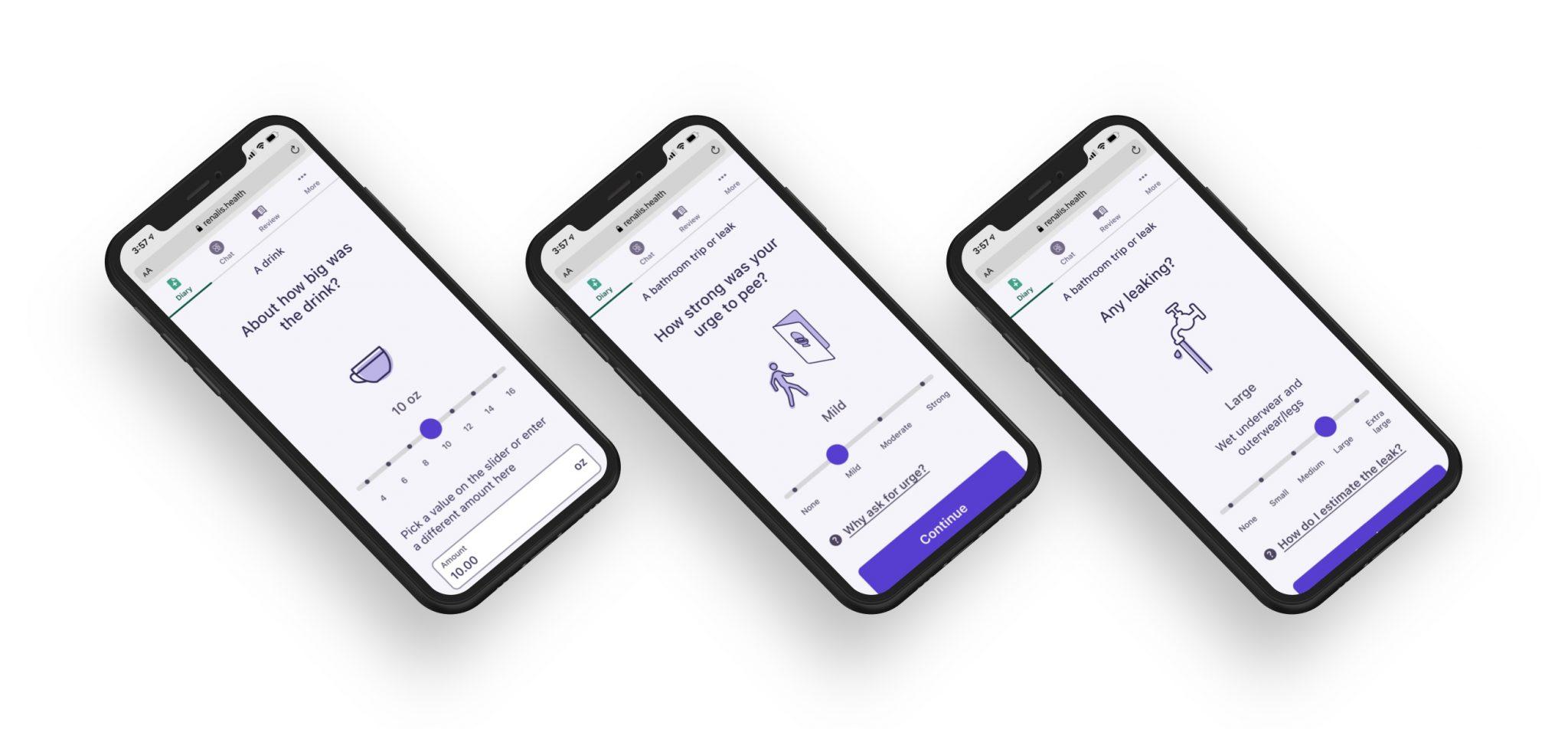 That meant paying careful attention to our language throughout, not only to reduce the emotional stress often associated with the condition but also to ensure inclusivity for non-binary and trans people with OAB.
A commitment to learning and evolving
Our commitment to justice doesn't only manifest in the work we do with mission-driven partners. As we learn how to make our products more accessible and inclusive, we apply those learnings to our future work and to ourselves. This helps us not only improve the accessibility and inclusivity of software broadly but also educate our client partners about how to work with issues of justice at the forefront.
Published by TXI DEIB , Lloyd Philbrook in mobile app