8 books to help you innovate better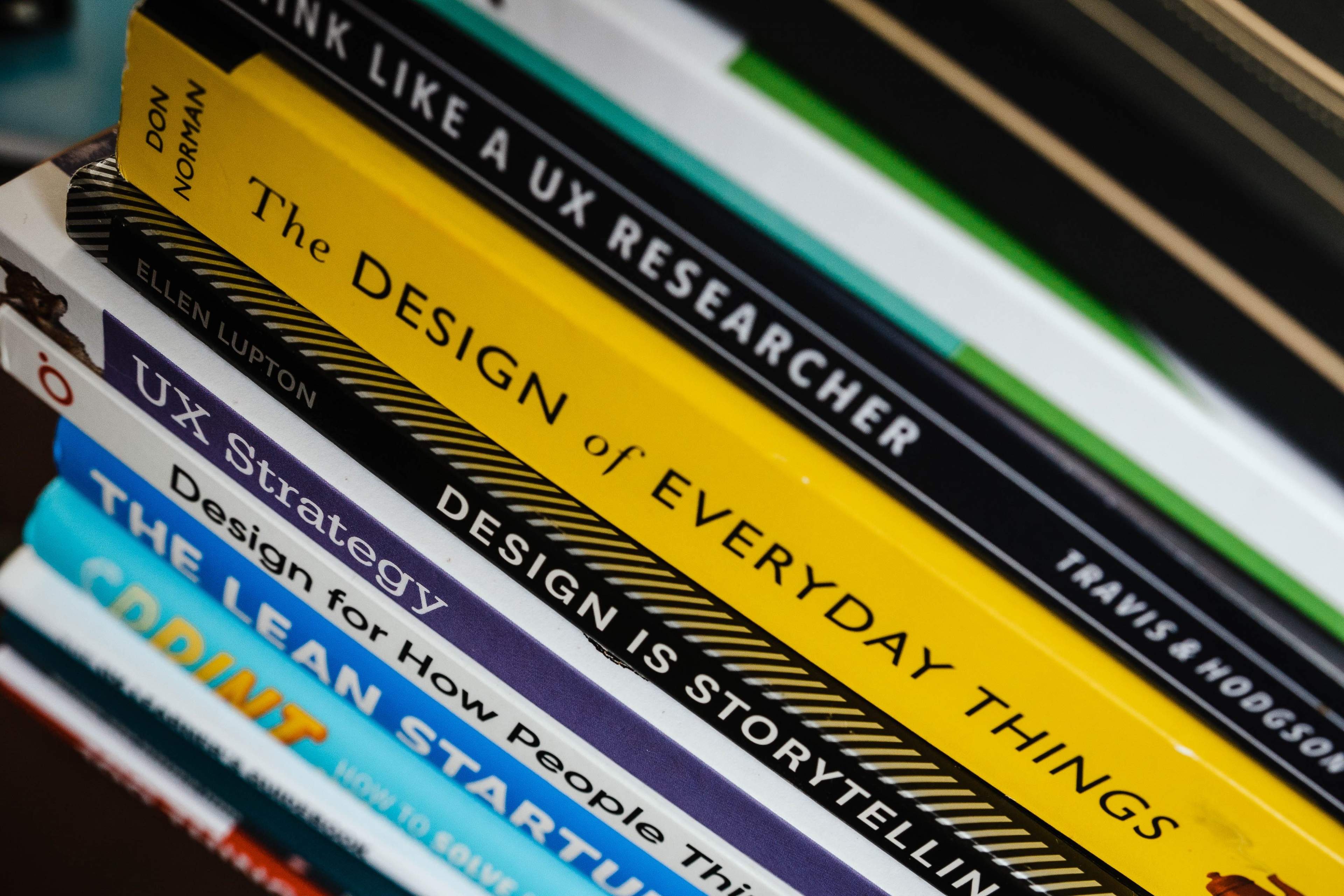 Innovative product teams always explore and learn—a key behavior in design thinking. One of the best ways to expand your knowledge and expose yourself to new ideas is to read (or listen to) a book on product innovation.
We've got eight recommendations from the TXI team to get you started.
A toolkit for having tough conversations
What we recommend: Crucial Conversations: Tools for Talking when the Stakes are High by Kerry Patterson, Joseph Grenny, Ron McMillan, and Al Switzler
Why we recommend it: Teams must be vulnerable and flexible to build innovative products. A key part of the journey involves challenging and reframing entrenched assumptions. And that requires a foundational skill: knowing how to have hard conversations.
In this book, the authors show readers how to have conversations in a way that separates emotion from ideas. The most successful teams will develop healthy ways of speaking with each other and across teams.
A roadmap for continual, team-driven discovery and research
What we recommend: Continuous Discovery Habits by Teresa Torres
Why we recommend it: Innovation is driven by our competence to be right and our courage to be wrong. Teresa Torres's book shows product teams how to approach innovation from a place of diligent, continual asking.
Continuous Discovery Habits encourages teams to ask questions like: What's the most valuable problem we can solve? What framework should we use for experiments? And what do we want to learn next?
With the right questions, teams can go from a feature mindset to an outcome mindset.
A guide to creating a safe environment for innovation
What we recommend: The Fearless Organization: Creating Psychological Safety in the Workplace for Learning, Innovation, and Growth by Amy C. Edmonson
Why we recommend it: Innovation is all about embracing risk, failure, and learning. But that can only happen in a safe environment.
In this book, author Amy C. Edmonson shows teams how to create a psychologically safe space to start, fail, and learn. She helps them understand how a safe innovation environment can foster inclusivity and amplify their work.
An intro to human-centered design methods
What we recommend: The Field Guide to Human-Centered Design by IDEO.org
Why we recommend it: This book from IDEO.org gives designers a step-by-step guide to design methodologies.
Something we love about it? The authors add a bit of metadata to each method––for example, how long a method takes or how difficult it is. They also include real-world examples to show each method in action.
A history of user-focused design
What we recommend: User Friendly: How the Hidden Rules of Design Are Changing the Way We Live, Work, and Play by Cliff Kuang and Robert Fabricant
Why we recommend it: This book helps readers understand the historical building blocks that have shaped the way we think about user experience.
A bonus: this book is written in very straightforward language. You don't need to be a designer to appreciate it.
A list of ways to understand users as people
What we recommend: 100 Things Every Designer Needs to Know About People by Susan Weinschenck
Why we recommend it: Drawing from behavioral psychology, author Susan Weinschenck shows designers how to leverage the mental models and frameworks that people use every day.
With a better understanding of human behavior, readers can drive better outcomes for users and clients.
A gender bias check for designers
What we recommend: Invisible Women: Data Bias in a World Designed for Men by Criado Perez
Why we recommend it: Understanding gender bias helps product teams commit to ethical design principles. In this book, Caroline Criado Perez helps readers notice where gender bias is baked into design so they can hold themselves accountable and improve their products.
We love this book because it wraps in so many different perspectives on combating bias, actively listening, and working with humility. As you read this book, you'll see opportunities to improve everywhere.
A guide to understanding innovation styles
What we recommend: The Ten Faces of Innovation by Tom Kelley
Why we recommend it: On product teams, there's no single innovator moving things forward. Tom Kelley helps teams understand the 10 main types of innovation styles and roles. The benefit: a more empathetic team environment that powers faster innovation.
A pitch for design thinking as a business advantage
What we recommend: The Design of Business: Why Design Thinking is the Next Competitive Advantage by Roger L. Martin
Why we recommend it: Many companies rely on analytical thinking to develop new products and often fall flat.
In his book, author Roger L. Martin boldly claims to embrace design thinking and creativity to set your company and its products apart.
Another benefit? With plain language and bold arguments, Martin makes a straightforward case that's also an entertaining read.
Expand your knowledge base to deliver more value
Books on product innovation can be a helpful addition to your innovation toolkit.
But don't stop with books. Look to blog posts, podcasts, and other forms of content to help you grow your knowledge base. You'll deliver more value to users and clients as you consume more perspectives.
Not sure where to start? We've got some insights to help. And if you'd like to learn about our own innovation approach, drop us a line—we'd love to chat.