How persona research helped AccuWeather better serve its audience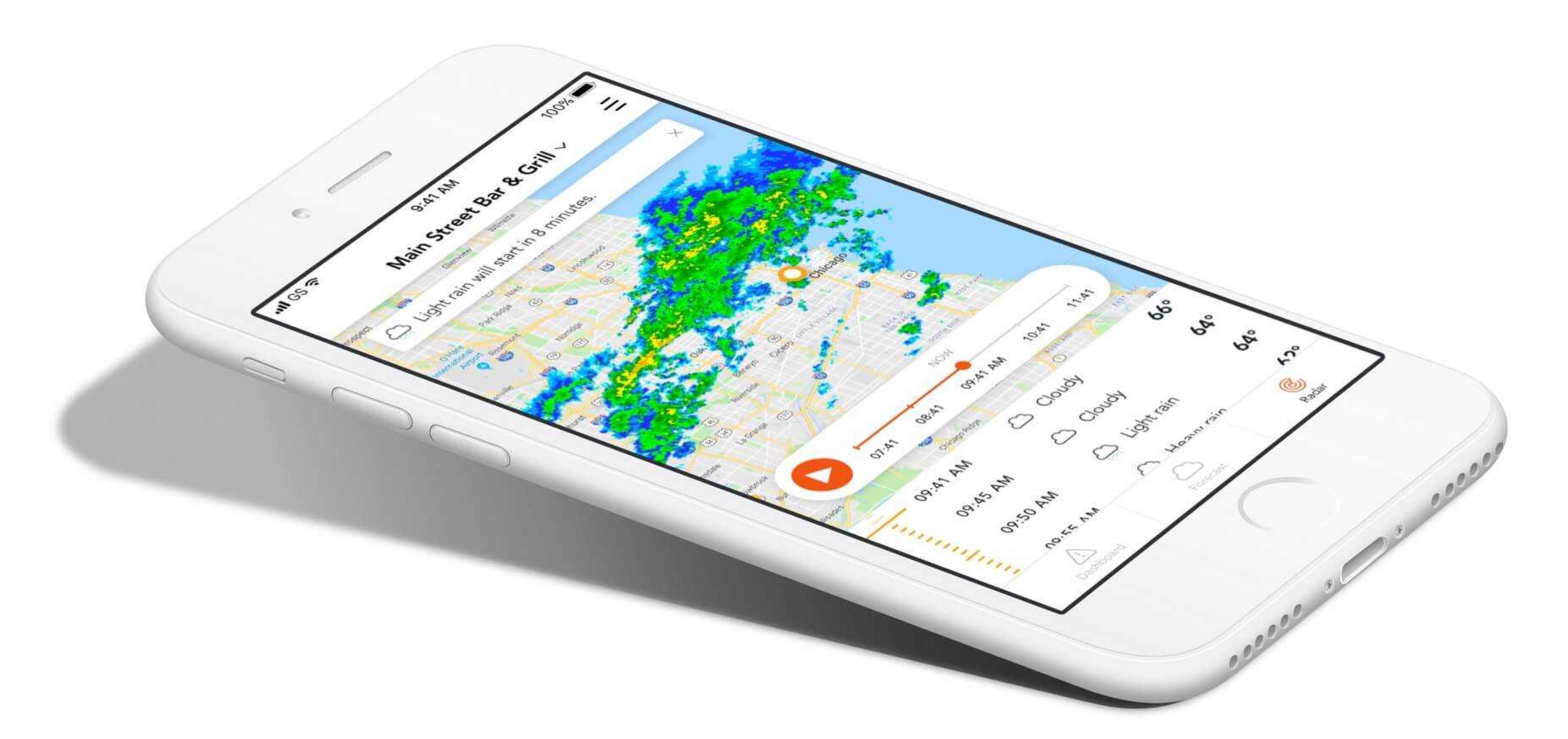 The brief
"Working with TXI means that you will be in a partnership where you both positively challenge each other.​​​​​​​"
Bill Boss, Senior Director, Subscription Services at AccuWeather
AccuWeather is a global leader in weather prediction. The company "combine(s) weather data, technology, and human insight to improve lives and businesses." Their app AccuWeather Professional is used by professionals across multiple industries where weather factors impact critical business decisions daily.
Every business looks to create value for users — but few start with persona research to understand them. With plenty of people already turning to AccuWeather's apps for weather predictions, it would have been easy to consider the market understood. But the team knew there was an opportunity to target niche users with new features, and came to TXI to find it.
The challenge
Using the persona research method to build a better product
AccuWeather's team found that construction workers were one of their most valuable audiences. Weather plays a huge role in coordinating materials, scheduling contractors and everything else that goes into a new building. So every construction team leader keeps a sharp eye on outdoor conditions.
AccuWeather approached TXI to create personas that would help them understand the unique needs of this audience and how to make AccuWeather invaluable in the construction industry.
AccuWeather wanted to learn more about why construction workers loved AccuWeather's data. To build a better solution, you first need to know everything about the potential problem. AccuWeather had mountains of data on how people were already using the app, and our UX team has a process for combining that quantitative data with qualitative research to make sure we're building the right software in the right way.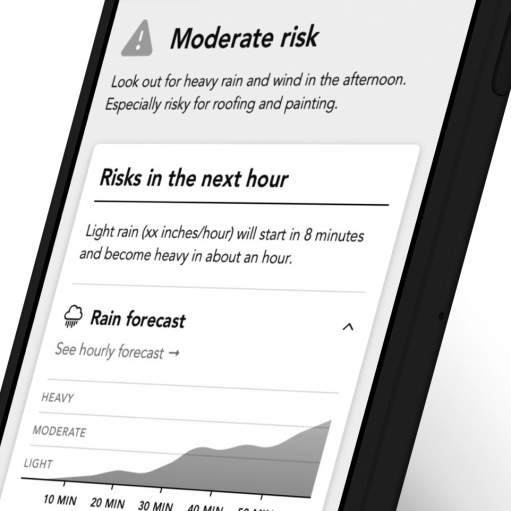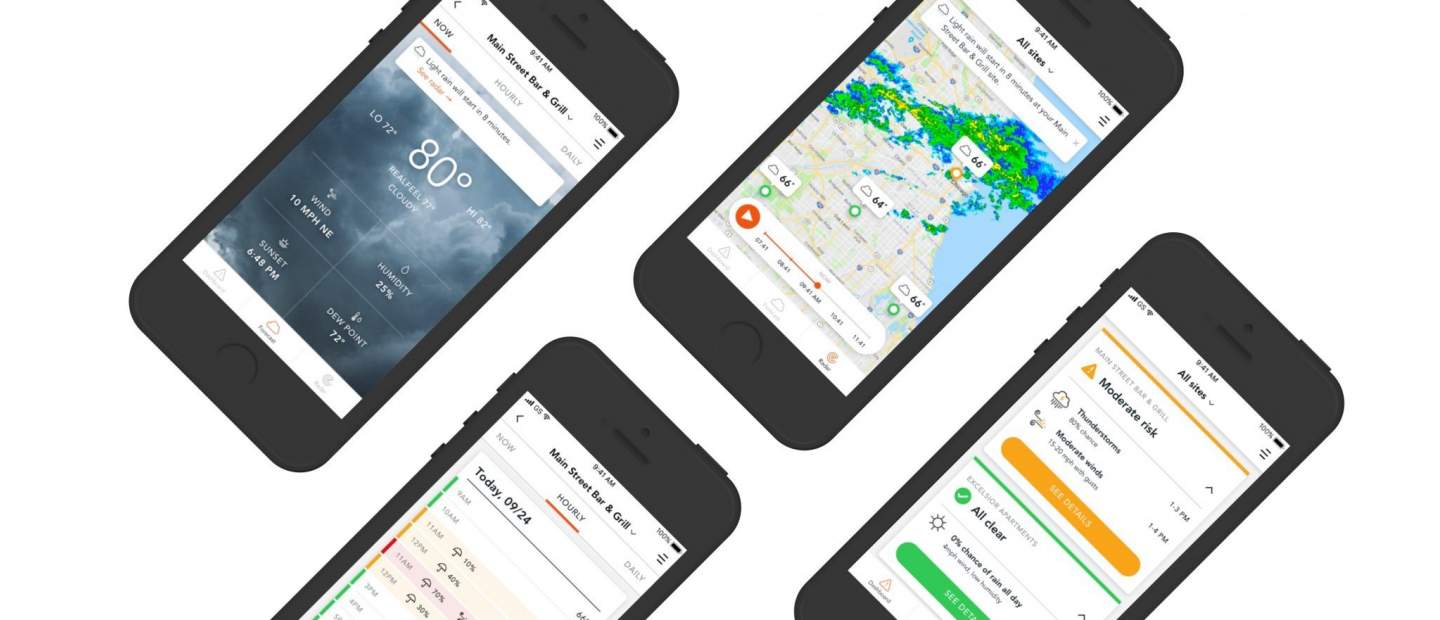 The solution
User interviews provide qualitative data to match to Accuweather's existing quantitative analytics on user behavior
Persona research allows us to easily identify features users might want, and which are most universal
Prioritizing user needs help drive path from Minimum Viable Product to full-featured application
Prototype and test potential features with user's to de-risk development and increase confidence in meeting user needs
The outcome
Providing the right information at the right time
Our interviews revealed one common goal for construction workers: to plan for and monitor weather impacting their job sites. All they need to know is if the weather was going to be bad, how bad it was going to be and when it would affect their work. Our prototype answered all those questions with a glance.
The solution we created with AccuWeather offered a dashboard showing multiple job sites with color-coded weather risks. Glanceable summaries for each one made it easy to get the basics while links offered more details. It also included a multi-site radar — critical for people who weren't willing to bet a construction site on a summary.
The results
Validate ideas with users to create real innovation
AccuWeather incorporated user research at exactly the right time — when they had an idea of where to go but hadn't yet started working toward it. Instead of pushing forward into the unknown, we were able to work together on a map based on real user needs.