Reimagining NFC payment apps for all customer interactions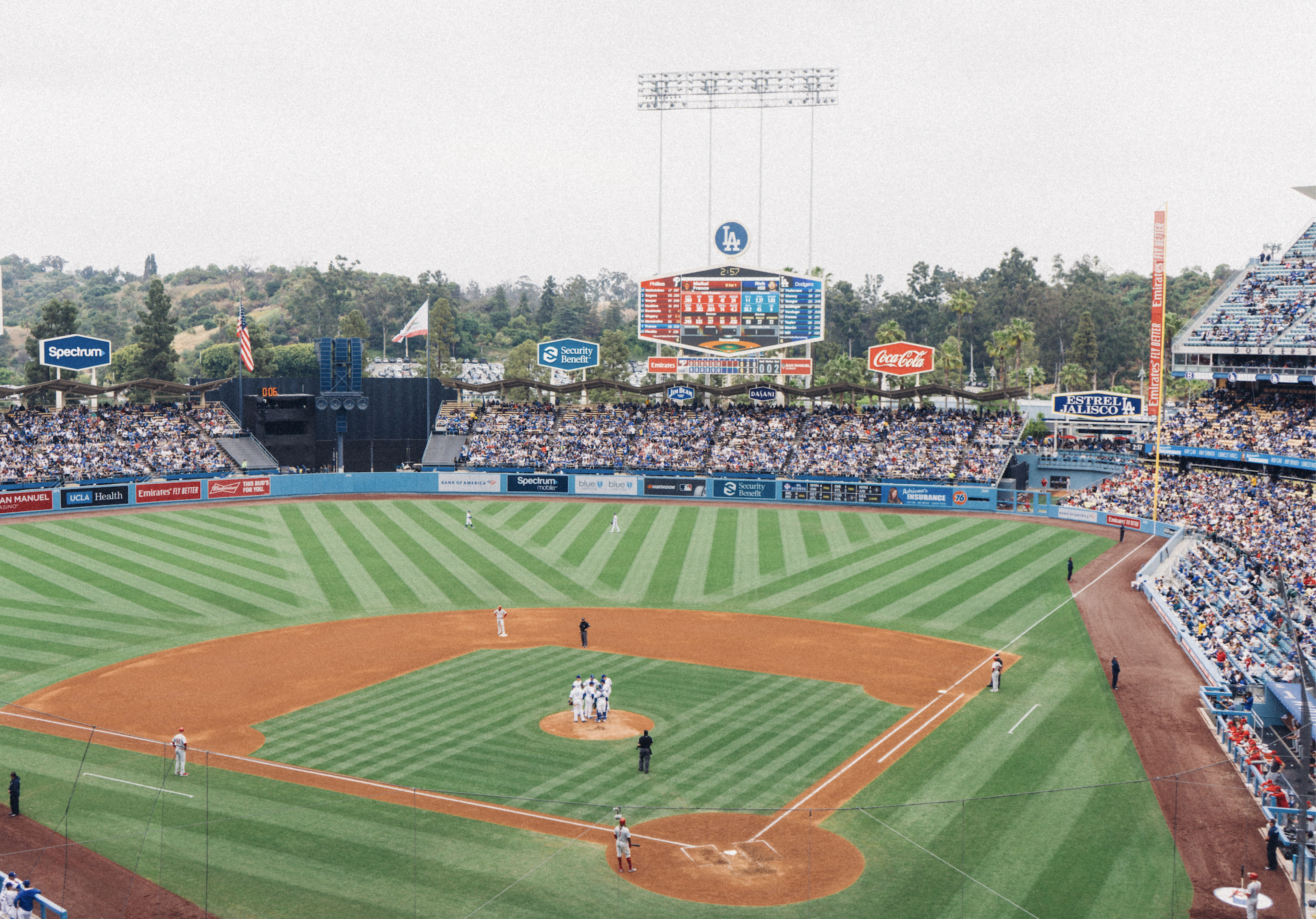 The brief
"TXI doesn't just take requirements — they work with the client to make sure that what we're building makes sense. It sets them apart from other shops I've worked with."
Conrad Caplin, CEO of Pronto
Technologies rarely revolutionize how we interact with the world overnight. Near-Field-Communication, or NFC, is a technology with the potential to make so much happen like magic, expanding on the potential of the Internet of Things (IoT) devices. But in 2017 it was still new to most mobile phone users. If people used it at all, it was likely for touchless payments via services such as Apple Pay.
That's not a bad use case, but it's not living up to the technology's potential either. Often, all the experiences around paying for something have room for improvement. Take live events — sports, music, anything on a massive scale. Even a minor inconvenience becomes a major source of pain when amplified across tens of thousands of people.
This is where Pronto saw an opportunity. The founders knew going to a sporting event at a stadium held a lot of pain points, from ticketing to gate entry to paying for concessions and merchandise. Sports teams and stadium vendors, meanwhile, weren't collecting key data on who was coming to the events and what they were doing — leaving peak marketing opportunities on the table.
Pronto looked further into the future and saw the broader opportunity to help users through every interaction within a stadium. A mobile, wallet-based customer experience platform could solve some of the friction for users and capture valuable data for arenas and performers.
The team approached TXI to envision and build a platform that would connect spectators seamlessly with stadiums, creating a much better experience for people at the center. The possibilities for that platform could then be extended, from arenas and sports to restaurants and travel, any business with a high volume of customers to manage.
The challenge
Understanding the customer journey to create a contactless experience
Live events involve many different players — not just venues and teams, but ticketing companies, gate access control companies, concession vendors, merchandise vendors and any number of promotions or event-specific charities or corporate sponsors.
Pronto had to unite all of these stakeholders to create a truly seamless user experience. Leave even one out, and people would be stuck fishing for cash in one place and their phones in another.
That meant we had to understand all of the pain points in a live event attendee's journey, and where Pronto and NFC technology could help smooth the interaction: parking or public transit, tickets, finding seats, buying food or merchandise, potential sponsor deals and finally, leaving the stadium.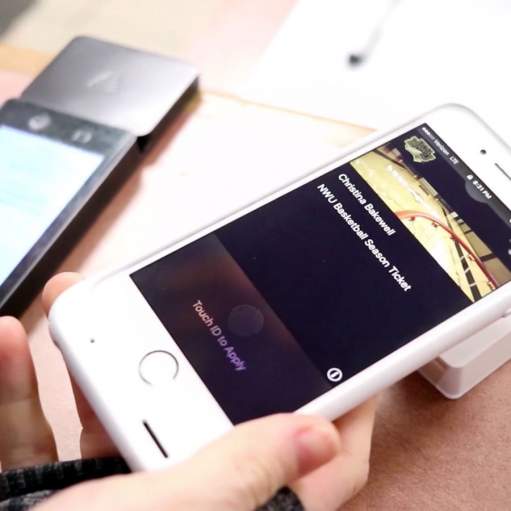 Deliver a fundamentally better experience. The platform had to be seamless, effortless, fast — capable of keeping crowds moving and spectator satisfaction high.

Sell the product while building it. As we were building the platform, Pronto needed to generate excitement with prospective customers via live demonstrations of the solution. We needed to carefully balance building features to use in the sales process while staying on the path to developing the full solution.

Provide value to any player. Would the first buyers be teams, stadia, access control companies or someone else? Pronto didn't know, and we had to build something that would appeal to any one of them.

Feedback in real-time As we met with stadiums and teams that might buy the tool, we could tap them for real-time feedback to improve the product as we went, improving our development and ability to innovate on the fly.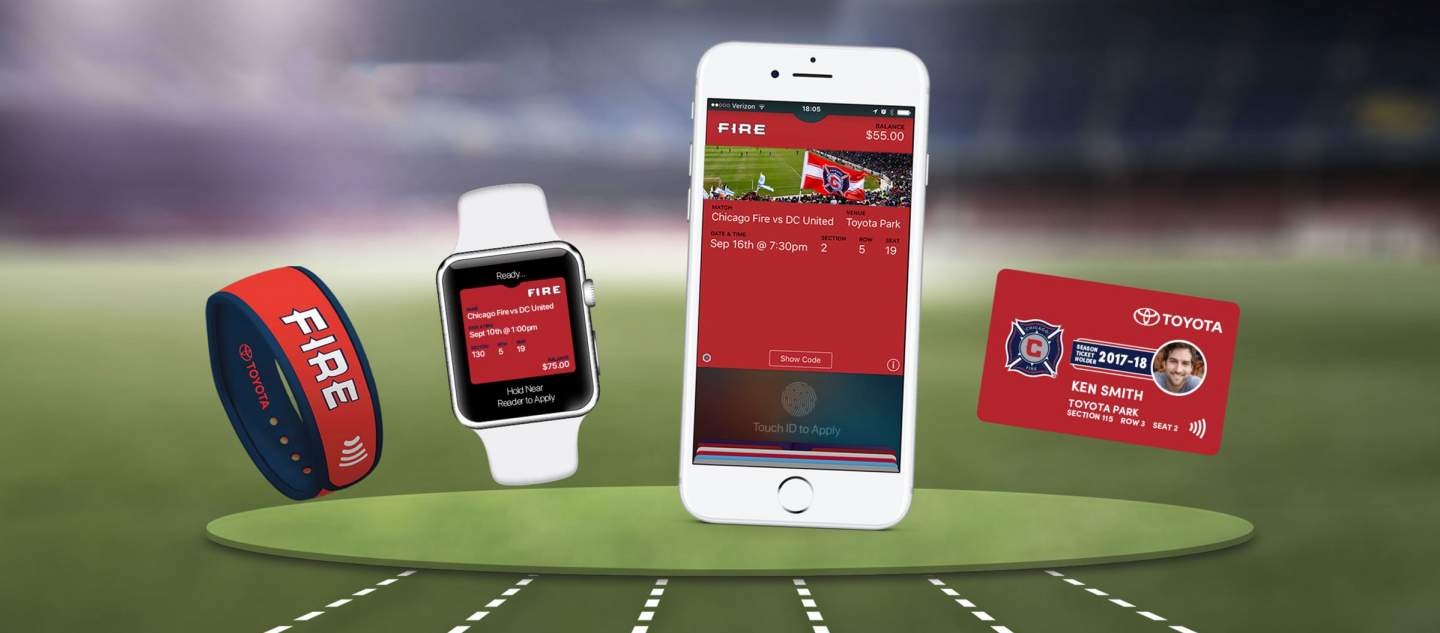 The Solution
Utilize agile methodology and continually build and test while in development
Explore opportunities for technology outside of sporting events and stadiums
Be one of the first to market to utilize NFC outside of payments and work directly with Google and Apple to identify new features and bugs
Work new insights from partners to continuously improve the product and innovate in market
The outcome
Innovating in well-established industries with new NFC technology
Pronto reimagined how the customer experience could change for sports and live events, but the learnings we collected weren't limited to that. There are lots of businesses that could benefit from better data on customer behavior, and plenty more that need help managing customers as they move through physical spaces.
The technology we built for Pronto was part loyalty program, part payments, and part ticketing. Any one of those could make for a solid business, particularly when you provide contactless experiences.
Today, Pronto works with some of the best-known names in professional and collegiate sports, at a time when touchless interactions couldn't be more important. TXI is proud to have helped the team realize its vision, and to be a partner in Pronto's success.