Building a homecare app, and business model, from across the globe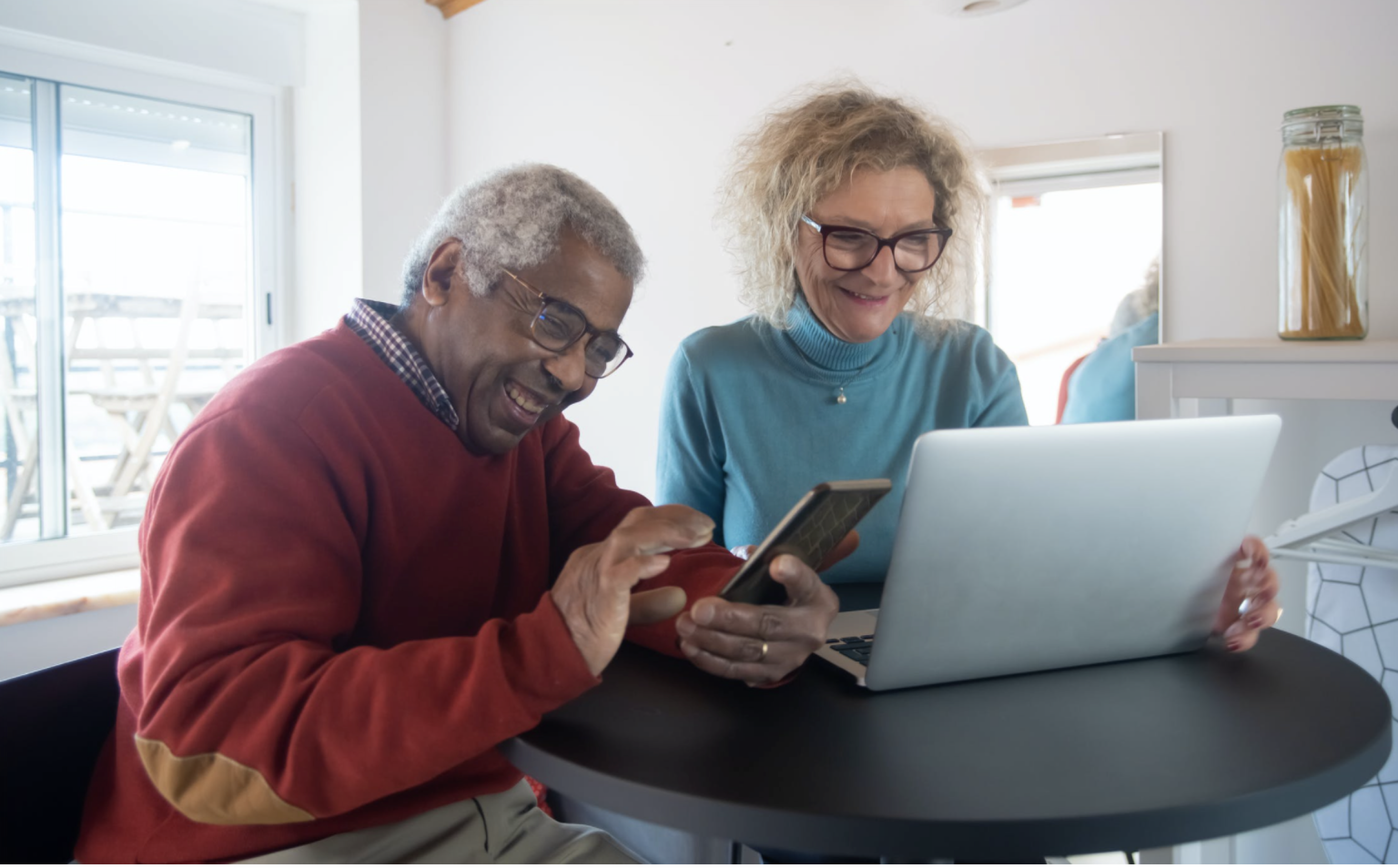 The brief
"A lot of people were too keen to start without knowing why I was doing it. It reassured me that Table XI started with questions."
Jeremy Martin, founder of Tend
Homecare apps were a new venture for Australia's Tend. They wanted to work in tandem with TXI, but how do you build the tech backbone of a business while working in opposite time zones? That was the challenge for Jeremy Martin, the businessman, based in Singapore. He wanted to make a dynamic app that would power the homecare network he was launching in his native Australia.
With Australia deregulating homecare, Jeremy had an opportunity to build an alternative to a largely antiquated system — introducing technology where there were previously only papers. He just needed a technical partner to help him do it. Through the recommendation of another happy and remote client, he came to TXI for help transforming an industry untouched by tech.
The challenge
Earning the trust of a (very) remote client
With Jeremy based in Singapore, we knew we'd have a short window to align on Tend's vision. Jeremy was an accomplished businessman but had little experience in tech or homecare. We started off with a series of phone calls to determine what he wanted to accomplish, and to help him understand what it would take to get there. After seeing that he was serious and driven, we started gearing up for an Inception to kick off the project.
Jeremy came to Chicago for a week, and we set right to work building on the trust we'd established remotely. To make the most of his time, we jumped into the Inception process to flesh out the goals of the project and find the best way to accomplish them. One of our lead developers, John Gore, led the process with a healthy dose of skepticism, pushing back on Tend from all sides to make sure the idea was on solid ground.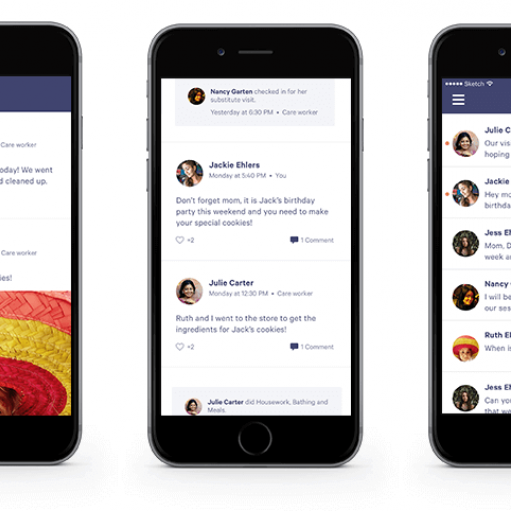 Lead with user research To build an app that would solve problems in the industry, we had to talk to enough potential users to know what those problems were.


Drive innovation in a trusted environment Users want to keep the same caregiver over time — and build a deeper relationship with that person through better communication. Scheduling wasn't the chief concern we thought. It was transparency.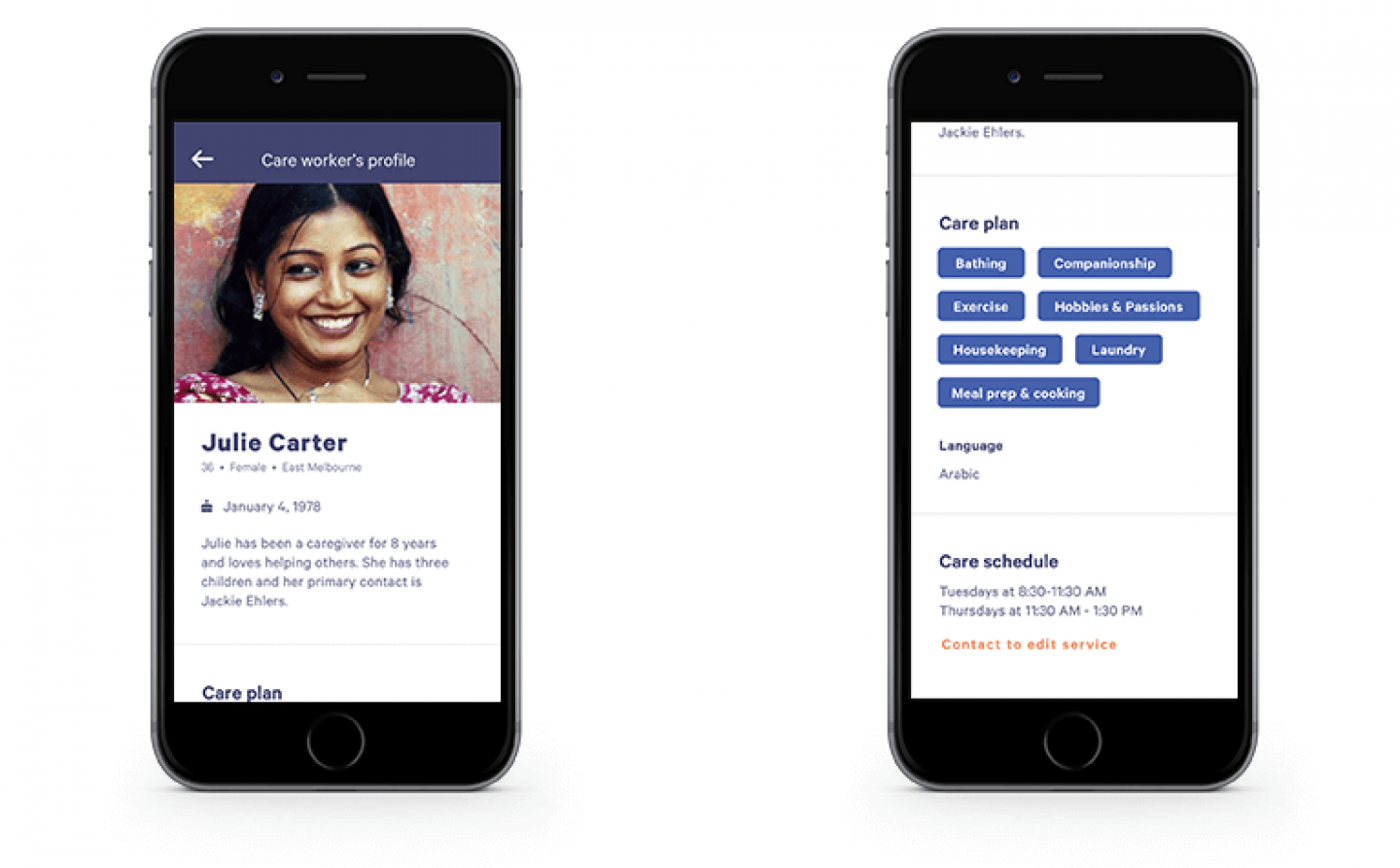 The solution
Give users a robust, digital note-taking functionality and a social feed-style system for updates
Make information readily available and easily shareable
Launch app simultaneously on both iOS and Android, and in multiple countries
The outcome
Saving money by using React Native's cross-platform capabilities
One of the biggest challenges was scale. Jeremy hoped to launch Tend simultaneously on both iOS and Android, and in multiple countries (more on that later). He wasn't sure how best to accomplish that, but he knew it needed to happen. We were able to fill in the technical knowledge, look at the requirements and pick React Native as our framework.
We've used React Native extensively, and this was a chance for us to combine all that we'd learned to launch iOS and Android apps from one React Native codebase at the same time. To make sure each app worked correctly in its native environment, we ran tests in both systems and made tweaks to account for any differences. The result was two native apps for a fraction of the price — and the future cost savings that come from having only one codebase to maintain.
The results
Working alongside Tend to build its business from the ground up
When Jeremy first approached us, he had a rough sketch of what Tend could be, but there wasn't a fully formed business plan just yet. With technology right at the heart of the new company, our role as a tech partner didn't end with building an app. It included helping Jeremy develop an outline of Tend's goals and growth strategy. We worked closely with Jeremy to make sure the business would be just as much of a success as the tech — even bringing in our agency partners at One Design to help develop Tend's branding.
Our advice touched every part of the business, including the release schedule. As we mentioned above, Jeremy's original goal was to launch Tend in four countries simultaneously. We convinced Jeremy to put his focus on Australia. With deregulation, Jeremy was able to launch Tend as a government care provider, giving Tend the ability to serve clients who receive subsidies — a large demographic in the Australian model.