Helping Keiser decide whether to build or buy technology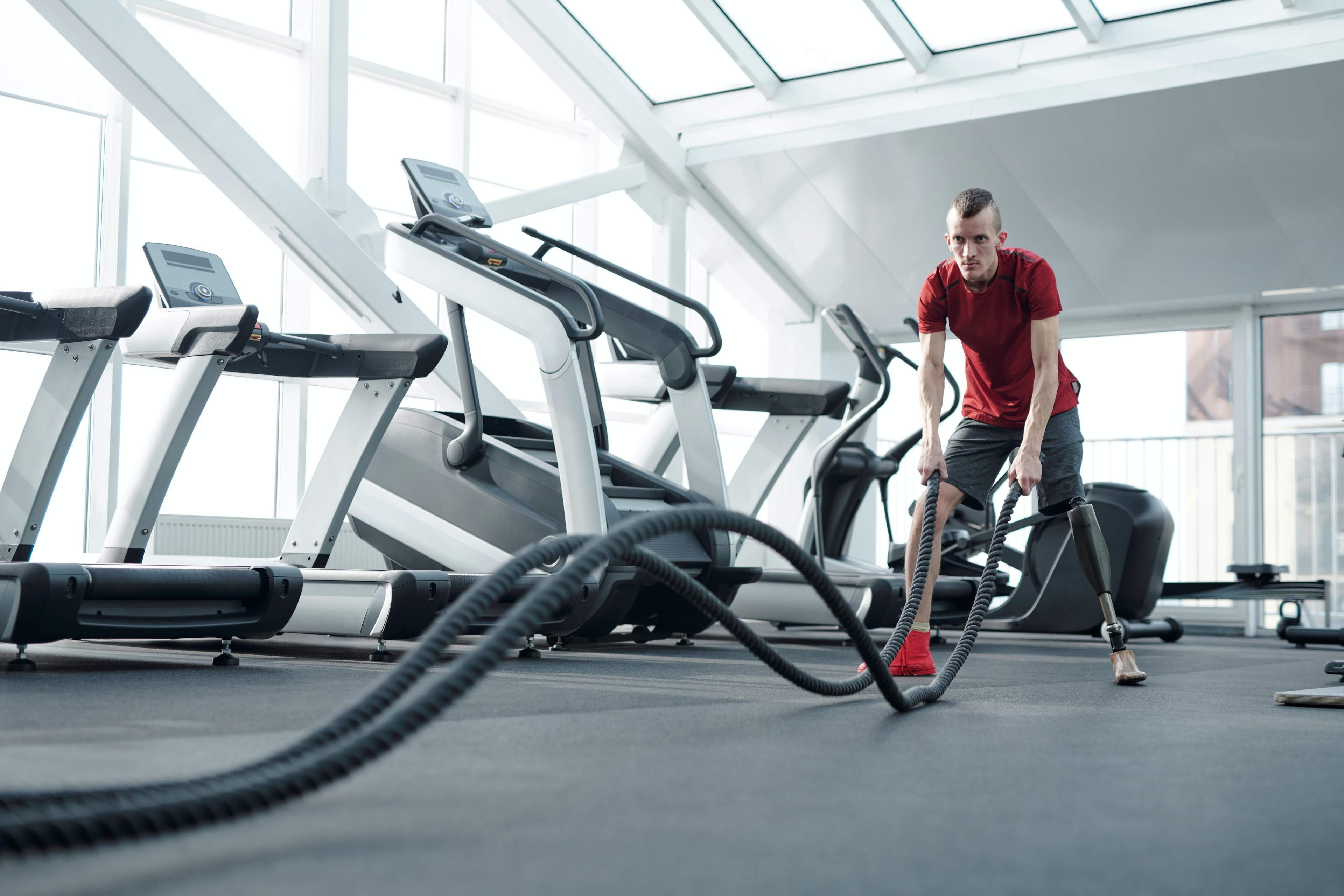 The brief
"A lot of the questions TXI asked were questions Keiser had not asked themselves."
Brennon Bynum, Director of Marketing at Keiser
Keiser came to us with big plans. The more than 30-year-old maker of high-end fitness equipment — think training machines for NASA and the MLB — was preparing a huge marketing push ahead of their conference season. They hired a marketing agency and drafted ideas including a new website and custom iPad sales tool, but needed us to make it happen.
To learn more about Keiser's needs, we pulled their team into an Inception, our two-day project kickoff meeting. That allowed us to learn really quickly what the underlying problems and opportunities were, so we could find the best solutions.
For the website, we were tasked with developing the user experience design and configuring a content management system to run the site.
The sales tool was more ambiguous. The idea was to create an iPad application that would house the product information in a flashy, professional-looking presentation for their decentralized sales team of 30 or 40 people. They also wanted some more technical features, like a three-dimensional gym builder that would allow potential customers to experiment with layouts.
There were only a few months until the conferences, and it would take most of that time to create the content, so our biggest challenge was the timeline. We knew we'd only have a few weeks after getting the design and content requirements to get everything live.
The challenge
Deciding whether to build vs. buy software
We're a custom development shop, so we know all about the benefits of building things from scratch. But when there's a fairly straightforward set of features that an off-the-shelf product can handle, it can save a company tens of thousands of dollars. It's especially great if there's a tight timetable, which there was here, and if there are non-technical people who might want access, like Keiser's marketing agency.
While the website was fairly straightforward, with the iPad app, we needed to start investigating ROI on some of the features. iOS development can be expensive and we knew there would be future revisions to the content, which made us see dollar signs.
That's when our designer recommended Mag+, a tool that uses InDesign to design and build iOS applications. It couldn't give them the gym builder functionality, but it had all of the sleek transitions and animations to make an impressive sales presentation.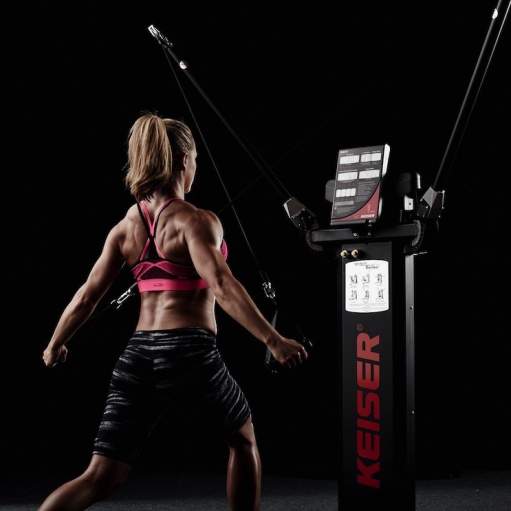 Unifying a brand across properties Overhauling a website is more than just visuals, it's about preparing for future changes and empowering stakeholders to make them easily and within brand guidelines without a team of designers.


Empower sales to showcase premium products With a distributed team in the field it was key to provide them with a product that could support seamless updates, so they always had the latest and greatest content available to share with clients.

Reconciling a timeline with project scope With a looming deadline, there isn't always time to test a custom solution in the market, but with off-the-shelf, it only has to help close one sale to more than pay for itself — the ROI is just tremendous.

Reframing wants to user needs Our job is to hear what clients are asking for, put it in the context of their business, then scope out technologies that can deliver what they need. Companies come to us with what they think they want. It's our job to suggest what they need.

The solution
Understanding how technology supports business needs
Prioritize needs from wants to develop an initial plan
Create tools that empower stakeholders to own their content
Reduce costs and de-risk the entire project by adapting existing tools
The outcome
The website was pretty straightforward. Because it didn't have any overly complex functionality, we were able to use Craft CMS for the content management system. It's an off-the-shelf solution that's customizable enough for us to quickly build the templates Keiser needed. The new site was able to launch on-time and on-budget, and Keiser has already seen an increase in visitors and engagement.
As for the iPad sales tool, the salespeople use it several times a day, and 87 percent find it helpful, according to a survey we administered. If Keiser decides to build custom functionality down the line, we have a prototype that has served really well for a long period of time.
2/3
The amount off-the-shelf tools cut costs over custom development
87%
Percentage of salespersons that find the new app useful in our administered survey
The results
Increased sales with minimal development spend
Not only did we cut Keiser's budget by two-thirds, we also made future development far easier. Because Mag+ only needs a designer to make a new InDesign file, Keiser can save a fortune in development costs any time they need to make a change in their app. It only has to help close one sale to more than pay for itself — the ROI is just tremendous.