An e-commerce app built to handle a startup's rapid growth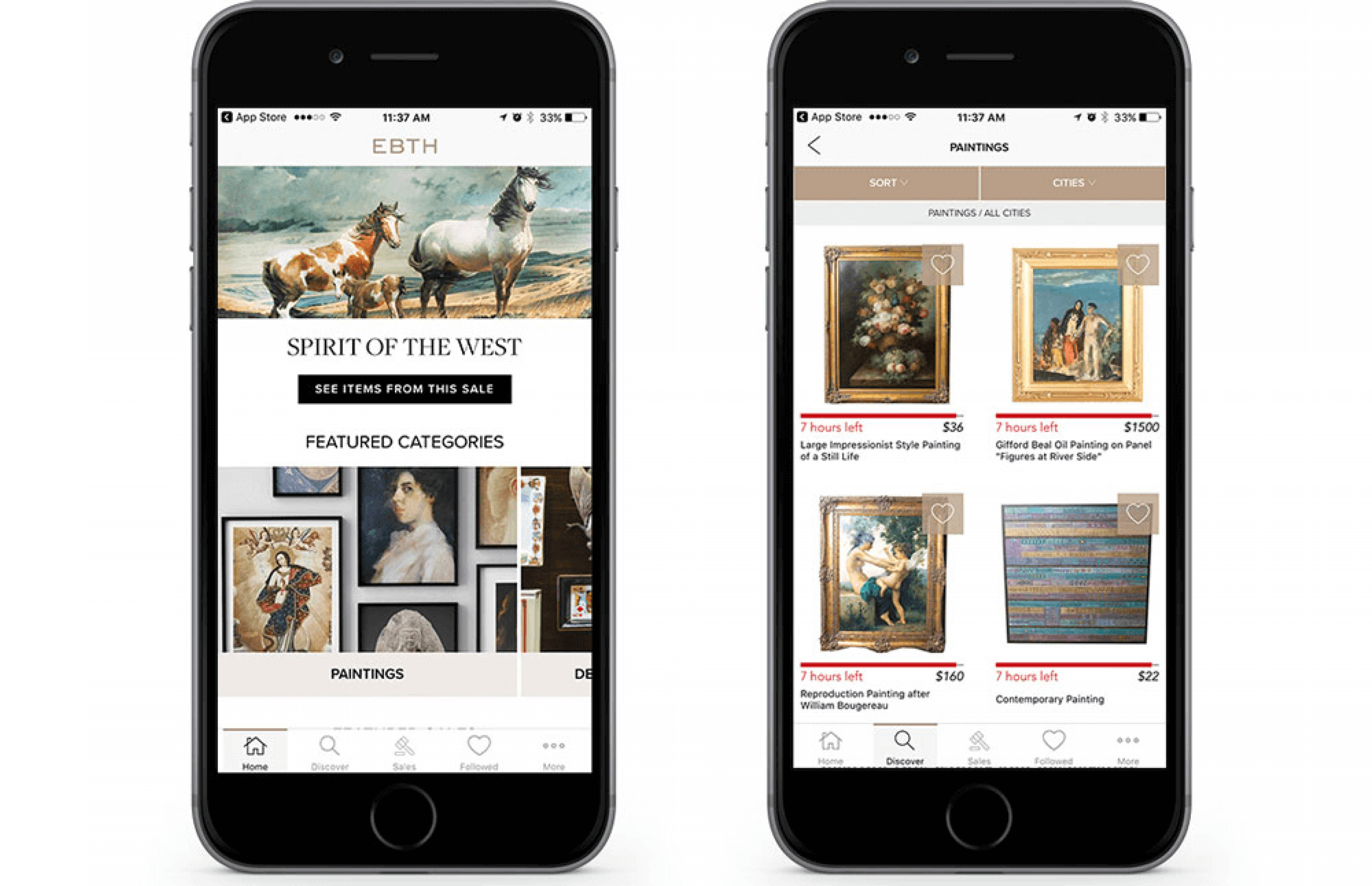 The brief
"This was really about setting up our project to be something that was longterm, very stable."
Drew McKenzie, Product Manager at EBTH
Everything But The House brought startup innovation to the unlikely world of estate sales, creating an online auction house that draws hundreds of thousands of users each month and earning them $84.5 million in VC funding — including the latest $41.5 million round. EBTH turned to us to conquer the iPhone with its first full e-commerce app for iOS.
When EBTH approached us, they had a fully responsive website, but their only app offering was a web-view app — just the existing website packaged for Apple's App Store. It just couldn't do what the team wanted. They needed to build a new app from the ground up. And with one iOS developer, they needed help to do it.
The challenge
Working together to work smarter
The single most impressive thing during this project was the sheer integration between the EBTH team and ours. We worked so closely together with their designer, their iOS developer and their product owner. We traveled to Ohio, they traveled here, we shared a daily standup meeting, and we chatted in Slack constantly.

We trained their developer on our toolset. We even pulled the EBTH team into our retrospectives every two weeks, so we could transparently talk through how things were working. That fusion let us work as one team: We were able to rapidly make good decisions because all the stakeholders were working together. We went from idea to the app store with that speed in a few short months.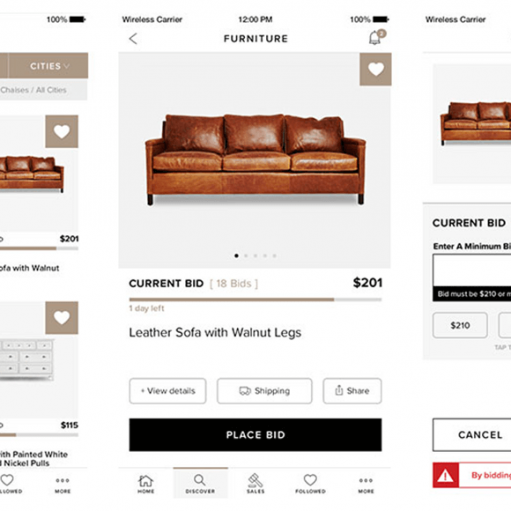 Build closeness by starting with an Inception, our version of a project kickoff meeting, which gives us a crash course in the business to make strategic product suggestions based on its needs.

Establish a rapport while spending two days together in-person to enter into the project with a shared understanding, defined roles, and responsibilities.

Improve the user experience by conducting mobile usability testing with several potential end-users to find out what held true from the web to mobile and what functionality needed to be added or altered.

Create an app stable enough to support 24,000 active users a month — and rapidly growing by architecting the application to not just handle a ton of users, but to manage the massive jumps in traffic.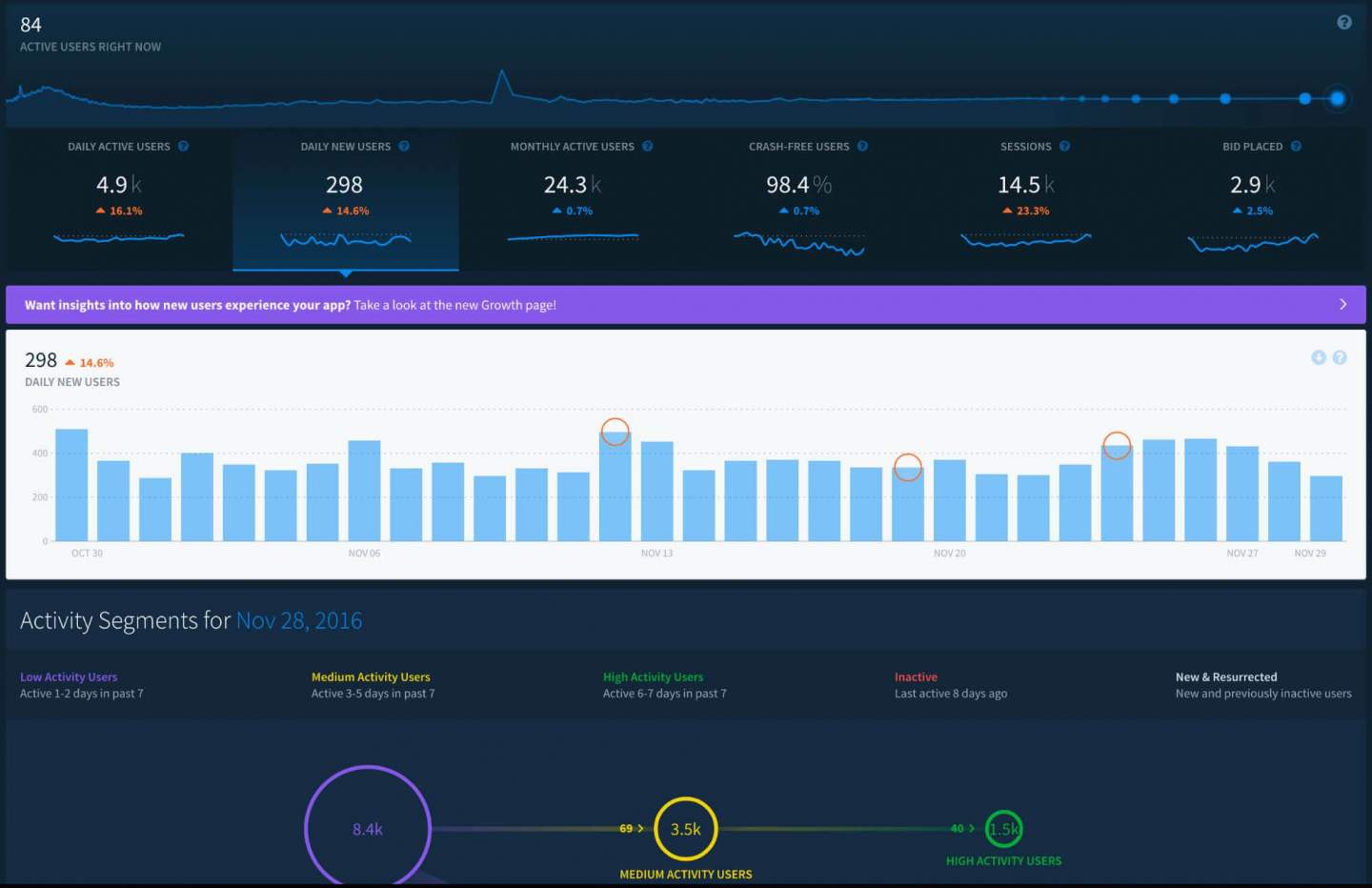 The Solution
A suite of in-app analytics tools that can inform their decisions
Ability to marketing campaigns and track the spike in downloads and usage caused by tweaking keywords
Foundation for success going forward built upon quality code and test coverage
New insights from partners to continuously improve the product and innovate in market
The outcome
Since Day One, EBTH has clued us in on their business strategy. Because of that, we've been able to build an application that will work for the company's future needs. All of the above — the close teamwork, the inception, the user testing, the analytics — they've all been bricks in a foundation EBTH can build on.
Already, the new application is driving growth for the company. And with the data we're collecting, EBTH will be able to make informed decisions about how it grows next.