Technologies to support health and happiness of LGBTQ+ youth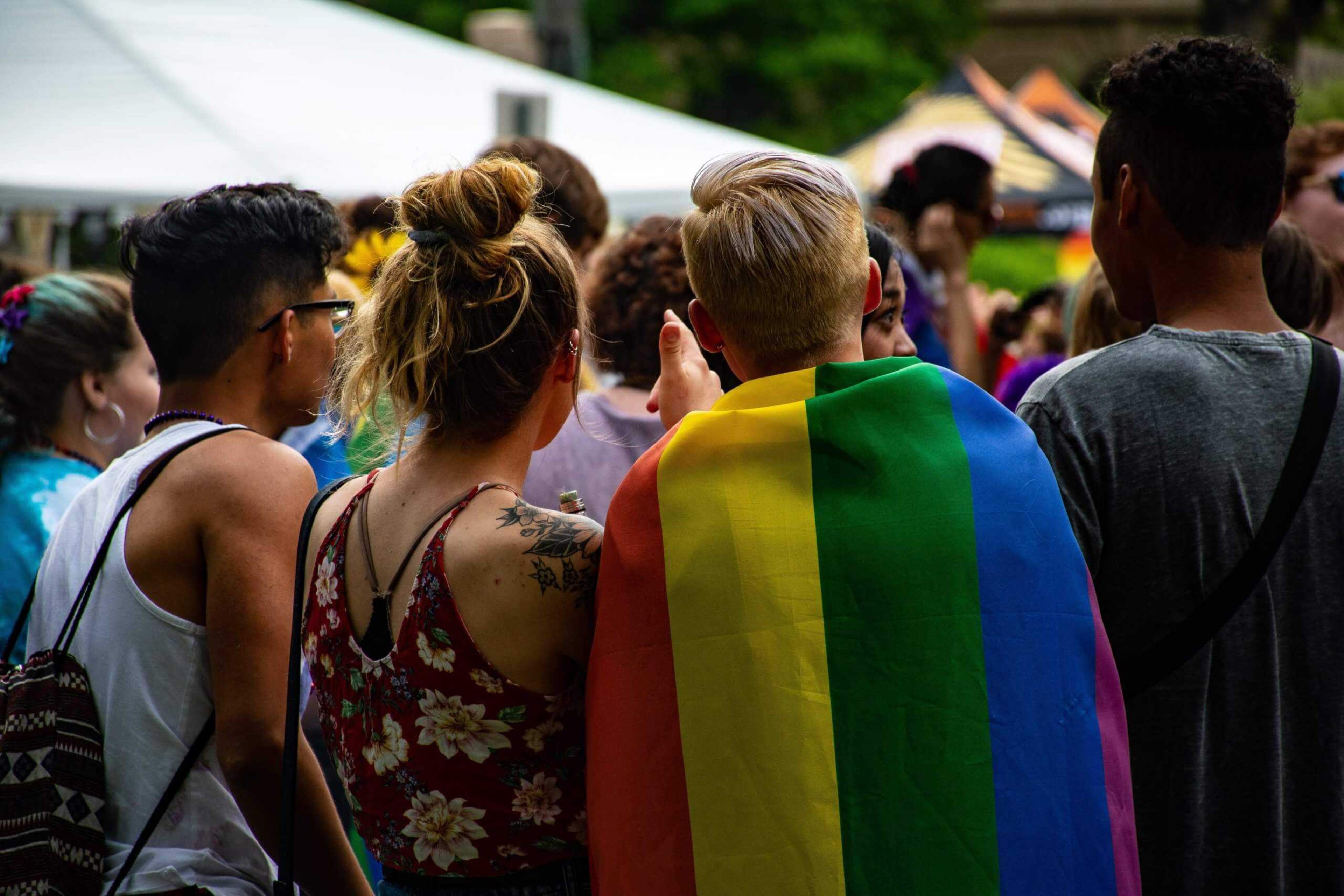 HopeLab, a social innovation lab based in San Francisco, uses a co-design methodology to explore solutions to common social problems faced by LGBTQ+ youth and young adults. The best design is functional as well as stimulating, but can it be aspirational? Can design thinking encourage well-being and be a process for manifesting hope? Can design create resources for a promising future for the LGBTQ+ community? TXI and client partner, HopeLab, has confidence this can be achieved.

HopeLab began its journey in January of 2020 with a mission to better understand young queer people's needs, challenges, and experiences. Through their research, they work to deliver innovative solutions to support their health and happiness. Their social innovation lab recognized a link between behavioral science and its impact on physical health. Through this association, they leverage the transformative power of positive motivation to create and support behavior change. HopeLab co-creates interventions, grounded in human-centered design, and conducts rigorous testing to distribute these solutions in collaboration with partners like Table XI, seeking "to realize a brighter future for young people and make the world a better place through our innovation framework."
"All young people, regardless of sexual orientation or identity, deserve a safe and supportive environment in which to achieve their full potential." —Harvey Milk
Leveraging design thinking to understand mental health
HopeLab introduced Nod, an app that equips college students with science-backed skills to build satisfying social connections as a result of a design thinking workshop. Nod has been applied to address the loneliness and confusion faced by Freshmen at college, providing alternatives to traditional in-person delivery channels. The technology proved to be a crucial resource during the pandemic when young adults were challenged with change with limited human support. Hopelab describes the three ways Nod is supporting students today:
Ideas: prompts based on the science of social connection that helps students take small, achievable steps to build social connections.
Reflections: short in-app exercises that help students process social experiences, reduce self-criticism, and build resilience so they can keep progressing toward their social goals.
Testimonials: real student perspectives on the social connection that reinforce the message that building connections take time and effort.
"Hopelab's team of researchers and designers are building technologies to support the health and happiness of LGBTQ+ teens and young adults. We're calling this project, milk." - HopeLab
Design Thinking: More than developing technology solutions
TXI has the honor of partnering with HopeLab to find how to not only reach the 16-18 LGBTQ+ audience but engage them in their current journey. While both parties understood that technology was the likely outcome, they needed to dig deeper to empathize with the audience. Design thinking provided the mechanism to help position themselves into an arena of deeper understanding.
Upon further exploration, providing meaningful content and resources, not a new software product, became the obvious choice. Hopelab's dedication to design thinking allows them to capture the critical needs of the LGBTQ+ community, and be an ally that responds better to the challenges and opportunities that may lie ahead.
To learn more about the approach to design thinking and its guiding principles, contact TXI today.