Product Innovation Workshop Series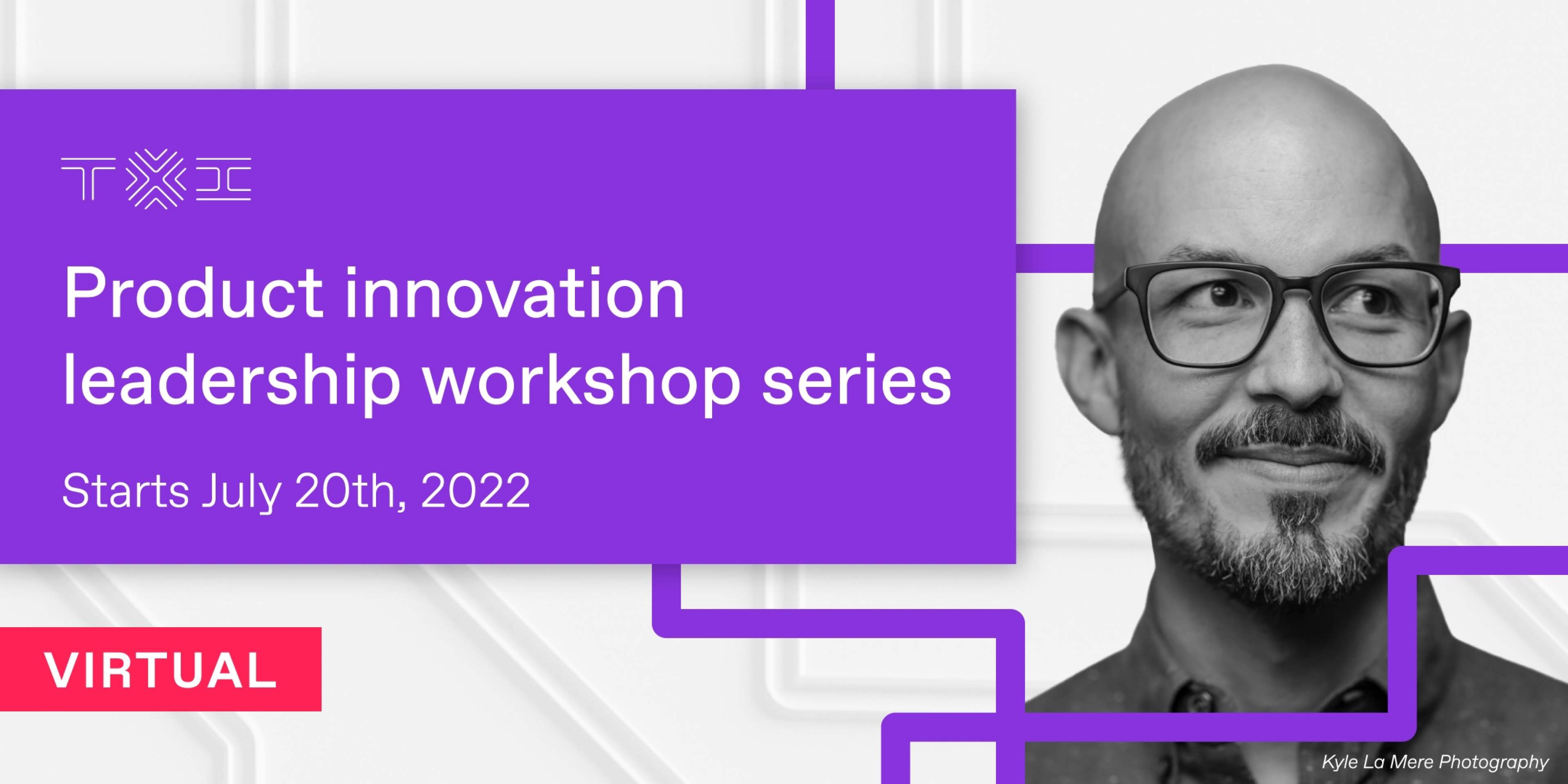 In the next decade, the companies that remain profitable will be those that find ways to innovate consistently. But what does it mean to innovate? And how can companies do it over and over? This practical workshop demonstrates that innovation is a learnable discipline and teaches the tenets of that discipline to executives interested in fostering a culture of innovation.

Session 1: Intro / See & Experience
Embracing innovation requires a fundamental shift in culture and mindset to continuously exceed the status quo.

The lone genius is never as smart as many people with diverse perspectives working toward a single goal.

Understanding what people value leads to new opportunities.
Session 2: Dimension & Diagram
Until we're aligned on what we're seeing and the parts that comprise it, we're likely talking about the issue / problem / opportunity in completely different ways.

Breaking things down into small, tangible components reveals new dimensions and opportunities
Session 3: Question & Reframe
Innovative organizations prioritize different things than those that play it safe. Any organization can innovate to challenge the status quo; the key is to never become complacent or stop asking questions.
Session 4: Imagine & Model
It's necessary to practice the act of imagination to be good at it.

"To have a good idea, you must have lots of ideas." Too often, we look for THE idea and are afraid to explore elements of imperfect or partial ideas.
Session 5: Test & Shape
Innovative solutions benefit from an ongoing refinement of ideas (i.e., continuous discovery and evidence-based design) rather than a single point of success or failure at the end.
Session 6: Pitch & Commit
Communicating and sharing work often lets us gather input and move it forward.

People who provide early input are more likely to be invested in your outcome. Investment is necessary for adoption.
Note: This content is an adaptation of gravitytank's original 6 Principles to Working Differently. Gravitytank and its open-source Work Differently curriculum were acquired by Salesforce in 2016.
If you're an executive leader looking to…
Recession-proof your business

Introduce a culture of innovation

Learn to approach challenges in a way that consistently yields new value
Join us.
About the instructor
Strategic Advisor Antonio García is TXI's Head of Design, founder of Dadwell & Co., and Board Advisor to AIGA Chicago. Prior to TXI, Antonio served as Group Experience Director at Rightpoint and helped launch Northern Lab, Northern Trust's internal innovation accelerator. His work has helped shape the definition of innovation in a business context as well as the best practices around embracing innovation as a practice. Outside of work, Antonio can be found DJing, drawing, or training for his next marathon.